accesso Webinar Series Presents: Drive Guest Investments with In-House Cards.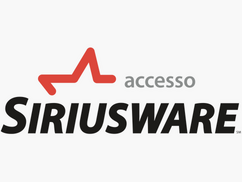 Retailers, restaurants and merchants around the world offer gift cards - so why not you too? Our accesso Siriusware POS solution's In-House Cards module provides your guests with a convenient way to manage family spending at your venue or to give the gift of experience to friends and family, while also allowing you to increase guest investment in your venue and to track spending throughout the guest journey.
According to MarketResearch.com, $46 billion was spent on gift cards in 2016, with $7 billion of that being attributed to gift cards purchased by employers for their staff. Gift cards encourage new or returning guests to buy into your venue, increasing engagement and also spurring return visitation. Gift cards can be a powerful marketing tool for your venue!
One of the great benefits of offering in-house cards is that when a guest loads a card, that money remains with your venue. Guests invest in your property, and are incented to return and utilize their in-house funds. Cashless transactions are also convenient for both operators and guests, offering a quick transaction process just like a credit card. Your venue may also choose to take advantage of the accesso Siriusware solution's Point-and-Pay feature, which allows guests to pay with only their fingerprint.
Cash transactions can be difficult to track, but in-house cards allow you to track guest spending patterns and use that data to inform your business decisions. Seeing how gift cards are used gives your venue greater insight into where your guests are motivated to spend their money.
When using our accesso Siriusware In-House Cards module, you have lots of flexibility in choosing the media that works for your venue and your guests. Whether you'd like to offer traditional mag-swipe cards, paper cards, a bar code, a wristband, Point-and-Pay or another media type, we can work with you to select the perfect option for your unique needs.
Your guests benefit from in-house cards programs in a number of ways. Incentivizing or offering guest benefits such as reward or loyalty incentives with your in-house cards program is a great way to encourage guest buy-in. These perks keep guests happy and, most importantly, returning to your venue! Gift cards also offer guests a wonderful way to treat friends and family, allow independent spending for children during their visit, and provide a convenient cashless method of payment - especially when using wristbands or Point-and-Pay.
Watch our webinar to learn more. If you have questions or would like a personalized demonstration, let us know about your business needs here or email [email protected].