accesso Webinar Series Presents: Building Loyal Patrons with our accesso ShoWare Solution's Memberships Module.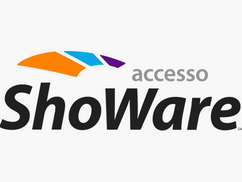 Research shows it costs five times more to acquire new customers than it does to retain existing ones. The philosophy behind this is simple: it's much easier to keep patrons who are already familiar with your venue engaged than it is to start from scratch, finding new customers, making them aware of your venue and performances, and encouraging them to visit. Furthermore, existing patrons are more likely to step into deeper levels of commitment than brand new customers. It might start with a single ticket purchase, then gradually evolve into repeat visits before stepping into a full-fledged subscription or season ticket package. If you take the time to develop these relationships, it won't be long before these patrons become brand ambassadors in your community, encouraging their friends and family to join them in their next visit, posting about their experiences on social media, and even become donors or sponsors.
One of the easiest ways to build strong relationships with your customers is to offer membership packages. By becoming a member of your organization, customers can have access to special perks and incentives that deliver increased value compared to a standard ticket purchase. For some patrons, it also helps develop a sense of community, affiliation, and identity. The benefits to your organization are also strong: memberships build customer loyalty and create both immediate and long-term revenue streams for your organization: a recent study suggests that fully-engaged customers will deliver a 23% premium over your average customer.
Whether you are a hockey arena, casino, or non-profit theatre, you can create a membership program that is customized to the unique needs of your venue with our accesso ShoWare Memberships module. Our flexible solution allows for unlimited membership campaigns at a variety of levels (price ranges or static levels), and memberships are instantly activated in the cart so your customers can access benefits immediately. Benefits could include system-driven perks that are administered automatically, such as discounted tickets, while others could be access to special pre-sales or pre-show events that you deliver on-site. The possibilities are endless!
Watch our webinar to learn more. If you have questions or would like a personalized demonstration, let us know about your business needs here or email [email protected].