accesso Webinar Series Presents: accesso's Latest Innovations for Ski.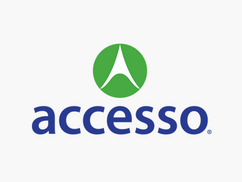 Whether matching guests with the proper rental gear, providing an easy entry experience on the hill or just selling a much-needed cup of hot chocolate at the end of the day, ski resort operators face a number of operational challenges every day while serving their guests. With more than two decades of experience in the ski industry, the accesso team understands the unique needs of ski areas.
Our accesso Siriusware solution offers a number of exciting features with ski in mind, underscoring our commitment to serving the ski industry as a fully integrated, end-to-end ticketing and point of sale solution. Our 1Risk electronic waiver integration makes waiver management quick and simple, with fully hosted electronic waivers that can be accessed from any accesso Siriusware point of sale terminal, from your website or from any self-entry station. Waivers can be directly attached to your customer's record in the accesso Siriusware solution.
If your resort utilizes the accesso Siriusware eCommerce module you'll love our new eCommerce calendar feature! This provides a calendar format display to sell items, helping to maximize revenue on peak days while driving increased sales on lower demand days. You can also set alerts for limited inventory items to encourage guests to purchase.
Another exciting new feature for the accesso Siriusware point-of-sale solution is cart-rule discounts. With this feature, your salespoint will recognize complex discount rules and apply them automatically when the proper restrictions are met. For example, if you were to offer a free drink when a guest orders a sandwich and fries, your salespoint will recognize that any eligible sandwich when combined with fries will be eligible for that free drink. This makes setting up complex discounts simple for your sales staff.
Our new benefits and entitlements features help you increase passholder satisfaction, adding value and excitement to season pass programs. Offer season passholders free or discounted items, and manage these benefits digitally through their accesso Siriusware membership profile. This feature makes it easy for guests to redeem benefits, allowing cashiers to swipe a membership card or look up a member by name to apply discounts or entitlements. Plus, benefits can be added on the fly to increase satisfaction and drive guest engagement.
Are you ready to make a great first impression on mobile? Our accesso Passport eCommerce ticketing solution offers the beautiful and fully-responsive shopping experience your guests expect, so they can plan their visit just as easily from their phone as from their computer at home. With our accesso Passport eCommerce store, you'll be able to offer calendar based pricing for lift tickets, lessons, season passes, rentals and much more. Throughout the shopping experience, the accesso Passport store allows you to build customized up-sells, cross-sells and quick-sells to help your guests get the most out of their visit while also driving revenues for your resort. By providing these strategically placed up-sells, cross-sells and quick-sells, as well as an easy to use and fully responsive user interface, the accesso Passport eCommerce solution can drive 20-30% increase in incremental volume for your eCommerce sales.
Watch our webinar to learn more. If you have questions or would like a personalized demonstration, let us know about your business needs here or email [email protected].