accesso Webinar Series: Ingresso and accesso Siriusware Integration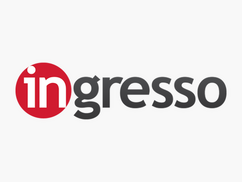 The Ingresso distribution system helps venues and attractions digitize the voucher process and increase revenue effortlessly, connecting visitors, venues and distributors from all across the world with one simple API connection. As a follow-up to last year's webinar on Ingresso for accesso ShoWare clients, Ingresso Sales & Content Acquisition Director Melanie Dearle and accesso Vice President of Sales Mechele Larmore recently presented an overview of the Ingresso solution for accesso Siriusware clients. Watch our webinar and read on to learn about how the solution works, the highlights of our strategic partnership with Google, and the benefits of API.
Two years ago, accesso acquired Ingresso to complement our current suite of ticketing products by introducing an API integration and distribution platform. Ingresso had its start in London West End theatre by writing directly into those ticketing systems and distributing through their own white label through various partners like Ticketmaster.co.uk, Amazon, and Lastminute.com. As the numbers of ticketing systems, suppliers and distributors increased, the opportunity to create a true Global Distribution System (GDS) for tickets became a reality through Ingresso technology. Today, we are focused on transitioning all venues to API connectivity, starting with accesso Siriusware, accesso Showare, and accesso Passport.
The Ingresso ticketing distribution system connects venues such as ski resorts, museums, and attractions to distributors all around the world through their own ticketing systems. We see these ticket distributors in three categories:
Travel: This includes Hotel and Airline websites offering tickets after their initial bookings to form a complete travel package, as well as OTAs (Online Travel Agencies) such as Expedia and TripAdvisor. We work with these distributors through a full API integration so that their guest experience is on brand and seamless.
eCommerce: Tickets can be distributed on a local or regional level to various types of resellers. Whether that be through a hotel concierge, a receptive tour operator, or local media partnerships, Ingresso can find a solution to ensure that these distributors are considered.
B2C: An Ingresso integration can be done for certain online affiliates and direct-to-consumer brands to distribute tickets. An example here would be our new partners at Groupon who now provide a retail, full-price marketplace for their partners when they aren't running discounted offers. Our Ingresso solution also powers two B2C brands: FromTheBoxOffice.com and Global Tickets, both in the UK, where we market various types of tickets directly to consumers.
We're very excited to announce that our integration with Reserve with Google is almost complete. We are one of the only direct connect options for suppliers to control the traffic from Google searches to their website. Reserve with Google makes it easy for consumers to purchase tickets directly from a Google Search. As an example, one of our accesso Passport clients, One World Observatory, is currently live with this system. When you google their name, you will recognize the typical search results, but on the right side, you will now also see a very prominent, blue "Find Tickets" button alongside the standard venue information. Once you click this button, a Google Map opens to display One World Observatory's location along with their timed tickets and various packages available to be booked. This seamless integration for ticketing started in 2018 with Google and several attraction-based OTAs such as GetYourGuide and Tiqets.
What does this mean from the venue's perspective? Typically, a venue or attraction works with an OTA by providing net rates and a pre-negotiated margin between them and the OTA. Those net rates can be anywhere from 15% to 30% depending on volume and importance of the venue in a particular market, meaning that this is really a 15% to 30% discount on retail ticket prices that would normally be shown in parity directly on the venue's website. Ingresso provides that "direct connect" to your venue's online ticketing engine, where you will only incur a small transaction fee, rather than receiving a highly discounted rate meant for OTAs and wholesalers.
There are three relationships that can be managed through an Ingresso partnership.
Supplier-Managed Relationships: In this arrangement, the Supplier or venue owns their commercial relationship with the distributors and Ingresso provides the API connectivity. Ingresso will simply enable the API connection to the distributor, and on the financial agreement will either pay you on behalf of the distributor, or they may keep the financial relationship exactly the same as it is right now.
Ingresso-Managed Relationships: Ingresso can distribute your ticket supply to over 60 distributors on our network, and we are adding more distributors every month. If you do not have the bandwidth to manage those relationships from a commercial and finance perspective, Ingresso can do that for you. You simply open up your net rates and provide a retail rate to be sold on the distribution network. Ingresso will keep a small percentage of that margin, and pass the bulk of the margin to the distributor to sell. If you change your mind, we are happy to introduce you to distributors at any time.
Enable Strategic Distribution Points: The online marketplace is ever-evolving, and we have the resources to ensure that your venue is displayed on new strategic distribution channels. These strategic distribution channels, like Google or Facebook, can put a strain on individual venues in terms of tech resources and time. We will contract, do the integration and get your approval to be included on these new channels, effectively becoming an extra tech and sales distribution resource for your venue.
The voucher and bulk ticket business is inherently risky, and moving to an API connection for distribution solves many of these issues while opening up opportunities for reaching new audiences and increasing revenue. E-Tickets and vouchers can be forged or resold – we've seen this as recently as last month when a large venue decided to work with Ingresso after having one of their e-tickets copied and used to a tune of a $15,000 loss. With a live API connection, guests are sold an actual real ticket from your system. Secondly, with traditional vouchers, guests have to wait in line to exchange vouchers for real tickets, compromising the guest experience right at the beginning of their visit. In addition, breakage is a major concern – a large amount of tickets are sold through third parties that never even arrive to your venue, which allows the reseller to pocket the money. We've heard that breakage could account for up to 20% of monthly sales, and that doesn't seem fair if it can be prevented. Similarly, the inability to utilize dynamic pricing is a lost opportunity. Finally, lack of control, transparency and hefty administrative overhead associated with reconciling all cost you time and money.
Some of the benefits of working with Ingresso include full commercial and technical control, complete accounting support, sales transparency, frequent integrations to new distribution channels, and more. We have over 60 distributors on the platform, and this number is growing every month. Our key distribution partners include Groupon, Tiqets (a Dutch OTA that caters to European travelers coming to the United States), Google, WePlann, GetYourGuide (a German OTA that, like Tiqets, reaches European travelers), Musement, Tripadvisor and Expedia Local Expert.
The accesso Siriusware connector has recently been completed, and we're looking to onboard our first accesso Siriusware clients onto this exciting new platform. To learn more about how you can sell more tickets with Ingresso, contact us here or email [email protected].