accesso Webinar Series: eCommerce Imagery Best Practices.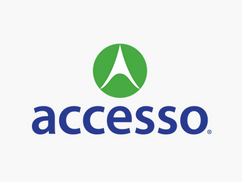 It's widely said that a picture is worth a thousand words. Whether you are selling tickets, meal deals or season passes, the images that you use online have a major influence on a guest's decision to purchase. If you're not a graphic designer, though, how do you know the difference between imagery that will convert and imagery that won't? We recently asked Jeff Prystajko, one of our senior designers at accesso, to share insights into eCommerce imagery best practices gained from nearly 15 years of design experience within the amusement and attractions industry.

First, why does imagery matter? Studies show that consumers are more engaged with images than they are with text and that it directly influences sales. Our brains process images 60,000 times faster than they do text, and only 1 in 6 users tend to read every word on a website. Over 90% of consumers say that visual appearance drives purchasing. Even for something as seemingly benign as a banner or product photo, every image we display is directly communicating a message or augmenting other messages we're trying to promote.

Whether your eCommerce store is designed to support theme park ticketing, ski ticketing or box office ticketing for your sports arena, there are simple ways you can optimize the images on your site to increase sales. The components of a great image may seem daunting to someone without design experience, but it's really a matter of blending the right details and techniques with a basic understanding of consumer psychology.
One of the most important details behind a compelling image is the emotional impact. Our end goal is certainly to get a purchase, but a parallel goal is to ensure we're telling the story of our brand. For most or all of us, our brand is FUN — we want to see that people are having the best day with their friends and families. Make sure that your images are not missing the opportunity to convey fun. Far-away photos of rides are much less effective than a picture of a group of people laughing and screaming with delight on a roller coaster. When a user encounters that image, they will subconsciously equate the product with the prediction that they're going to get a season's worth of fun and awesome visits.
Secondly, keep design simple. Sometimes designers will attempt to jam-pack multiple elements in one product image, including text, logos, graphic elements and even multiple photos. While our mind is wired to quickly process imagery, when there are too many elements, it takes more time to process. It's important to remove the clutter to make this as easy as possible for your site visitor. Along those same lines, it's best to keep text to a minimum. There will be many times we'll need to include a few words here and there to help describe a product, but remember that it takes longer to process text, so this can slow down the buying experience. We also need to be mindful of accessibility factors which can affect up to 10% of your audience. If you do need to include text, try to limit it to only a few words, mostly headline material.

It can also be effective to take the time to differentiate images for similar products, such as a one-day ticket and a two-day ticket. Sometimes, users will want to include a similar motif, or even the same image, across these similar products, but consider that these images will likely appear near one another in your eCommerce store, potentially with other similar options. In this case, it will combine to create a grid of visually indistinct graphics thereby lessening their impact. Something as simple as a background image or color change can be very helpful in breaking up the monotony and making each of your unique products stand out.

Watch our webinar to learn more. To see what our accesso eCommerce ticketing solutions can do for your venue, contact us here or email [email protected].