accesso Webinar Series: Creative Ways to Increase Ticketing Revenue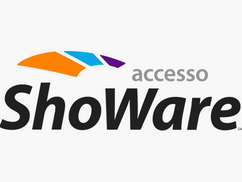 Whether you are a Box Office Manager for a performing arts center or the General Manager for a sports arena, you likely share a common goal: to offer patrons the best experience possible while maximizing revenue for your organization. But it's not always that easy! It can be costly to reach new audiences with traditional advertising methods, and increasing ticket prices can alienate your loyal customer base. Luckily, there are a variety of tools available to help you overcome these challenges. Discover tips for increasing ticketing revenue creatively with accesso ShoWare Vice President of Client Success Joseph Wettstead and Client Services Manager Mikala Thompson!
Inventory Management
Look for Ways to Scale
Not all seats are created equal. Scaling your inventory can be an effective way of ensuring that you're capitalizing on the value of certain audience areas. Scaling is setting the price of seating areas based on a variety of factors (proximity to the stage, centrality of the view, acoustics from the seating area, or even the value of the seats). The value of a seating area can be driven by the type of show or the comfortability of the seats. We've also seen a trend in venues increasing the price of aisle seats. Customers are willing to pay for the convenience of easy access, first out of the door at intermission and post-show, and extra leg room. Some venues hesitate to adopt this approach, but consider that even bumping aisle seats to a slightly higher price can add up over the course of time at no extra cost to your venue.
Most venues have a decent idea of where customers buy first, and where they are willing to pay the most, but if you want to dial in further on hard numbers, consider heat mapping. The Ticket Buyer Report by Event Category in our accesso ShoWare box office ticketing system can be sorted, subtotaled and analyzed to discover specific seating trends for each type of event.
Become Your Own Secondary Market
Another way to increase the bottom line is to become your own secondary market. Why let resellers have control of inventory, price gouging your patrons in the process? If you have the good fortune of full or near-capacity events, are frustrated by seeing the markup on third-party sites, and don't currently offer Resale on your performances, listen closely! Our accesso ShoWare ticketing system allows a venue to offer an online marketplace, on a performance-by-performance basis, for your customers to buy and sell tickets.
Consider Dynamic Pricing Strategies
In today's marketplace, dynamic pricing is a great way to incentivize early purchasing. You can use either quantity triggers or percentage triggers that can be automated in your ticketing system or set manually. Some venues are apprehensive to adopt these pricing strategies, but communicating up front that dynamic pricing is in effect can help mitigate any concerns and creates an honest rapport with your patrons. Limit what is available, then increase the price throughout the on sale period to limit what the secondary market can profit off of your venue. If you know you have a popular show, save a couple of sections and bump the price.
Open Your Inventory to Distribution Partners
Ticketing distribution platforms are a cost-effective way to promote your events and sell tickets at virtually no cost to you. Our Ingresso solution operates as a seamless extension of your box office, allowing for low-cost distribution of tickets in a dynamic marketplace. It enables multiple promoters and resellers to sell live tickets to your events directly from your inventory, with a simple connection. One of our clients in Australia recently implemented the Ingresso ticketing distribution system, connecting with over 600 resellers in the Asia Pacific region, and saw a 40% increase in uptake.
Monetizing the Enhanced Guest Experience
Tickets are just one part of the revenue picture. Experiential opportunities are a low cost to the venue but can offer very high value to your guests.
Take advantage of VIP Opportunities
VIP experiences are important to offer, because they deliver value to your patrons as well as your venue. Consider ways to save your patrons time and offer added convenience (such as shorter entry lines or closer parking) as well as ways to make their experience more unique (photo ops, meet & greets, backstage tours, etc). Using the upsell feature in our accesso ShoWare event ticketing system is a great way to make your patrons aware of these VIP offers. For more ideas on how to create and sell VIP experiences, check out our blog on "How to Sell More Tickets Using the Principle of Scarcity."
Utilize Early Entry Options
Another affordable experiential offering that is often overlooked is Early Entry. Allowing a limited number of patrons into your venue early can boost the bottom line with very low overhead costs. For example, Red Rocks Amphitheatre often hosts artists who offer early entry, just 15 minutes before the general public. Why would fans pay more for a ticket that allows them to enter just 15 minutes earlier? Consider the queue for a show with 7pm doors. Early entry passes allow fans to show up at 6:30pm, and enter at 6:45pm, snagging optimal seats, the best merchandise, and completing their drink purchases – all before the general public gets in at 7. Note that this also expands the guest purchasing window for merchandise and concessions, resulting in more non-ticketing revenue for your venue and a smoother experience for the later crowds. If you're interested in experimenting with this strategy, try offering early entry for your group sales customers.
Rethink Reserved Seating
The value of a guaranteed seat location should definitely be considered when weighing ticket prices. Reserved seating is an often-overlooked aspect of open venues like clubs. Increasingly, these spaces are moving to a reserved seating or "split-house" scenario with a combination of General Admission and Reserved options. The value of seating areas based on proximity to the stage is usually the factor in determining pricing, but also consider the added value of not having to guard your seat with your jackets or your life, or not having to stand up for four hours, when pricing out a seating area. If you are primarily a General Admission venue, consider doing a trial run for one event coming up, prior to going on sale, to gauge interest and test out pricing. Ask for patron feedback, measure results and continue tweaking your seating model until you find the right match for your audiences.
How to Get Started
Where do we begin with this discovery process? Start with identifying what makes your venue special, and what opportunities can potentially be monetized: unique seating areas, dedicated patron entrances, parking options, access to sound check or pre-game warmups? Once you've pinpointed some potential areas to leverage, utilize your accesso ShoWare box office ticketing system to set up these upgrades, then create upsells and add-ons in the online purchasing process. Don't be afraid to experiment, test, measure, and experiment again!
If you'd like some help getting started, contact your dedicated Client Services Manager for a brainstorming session! If you're not an accesso ShoWare client yet, contact us today to see how we can help you increase ticketing revenue at your venue.