accesso Webinar Series: Best Practices for Cancelling a Show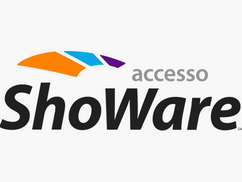 Having to cancel or reschedule a show can be a very hectic, frustrating and all-around stressful process for a venue and even its patrons! Luckily, with the right strategy, execution plan and ticketing software, you can help minimize the damage. accesso ShoWare Director of Client Success Joe Wettstead and Client Services Manager Mikala Thompson share their insider tips and best practices for canceling & rescheduling events.
1. Develop a policy.
A venue's biggest ally in the event of a cancellation or reschedule is a well-communicated plan. Whether your venue is designed to support live entertainment ticketing, festival ticketing, performing arts ticketing or box office ticketing for your sports arena, you can use the same basic methods to create a preparedness plan that will pay back dividends when dealing with a cancellation at the eleventh hour.
Don't think you have to rewrite Shakespeare! The best first step to building your own cancellation policy is to spend some time finding out how similar venues deal with event changes. How does the other performing arts center in town address Broadway tour cancellations? Customize and incorporate any great ideas that make sense for your organization, or even use the policies of other venues as a way to jumpstart your creativity for your own policies.
2. Post your cancellations/refund policy publicly.
Once your venue has a cancellation, refund and/or reschedule policy, make sure this is widely available and easily accessible to your ticket buyers. This is helpful not only to prepare your staff in advance, but also, for your patrons to review before or during the ticket purchasing process. Be sure to utilize your venue's physical and digital messaging opportunities! This includes your website, confirmation emails, hard tickets and venue signage. While a reschedule date is still being determined or in the case of a last-minute cancel when customers have already started arriving, staff can always point patrons toward the venue's posted, well-communicated policies for reference.
3. Educate your full staff.
A well-informed staff is the key to preserving your venue's reputation and revenue in the event of an unexpected change to a show. The more knowledgeable the staff handling the cancellation or reschedule, the less ambiguity patrons will encounter when turning to venue staff for answers, especially in the case of a last-minute change. If you are working with the accesso ShoWare Call Center, be sure this contact is at the top of your list. The accesso ShoWare Call Center should be looped in very early regarding the situation and changes, in order to respond consistently and correctly to customer calls. They are the first line of defense and can keep filter out many of the frustrated or confused patrons who are searching for answers on what to do!
The venue staff should also be notified of any event changes, including any modifications to their work schedules if there is a new date in the works. Venue staff includes Box Office, Front of House, Backstage, and don't forget any volunteers or outside contractors scheduled for the event; these might include ushers, coat check, concessions, merchandise, maintenance, and valet parking. Sharing the news quickly and consistently will allow supervisors to communicate shift changes and updated expectations to their individual teams, and any employees who deal with customers and the general public can adopt the specific messaging used by the Box Office for their own communications. Your cancelation strategy should be organized in advance with any staff members involved and should include redundancy at each level. Always have backup plans that are available readily, and remotely, to multiple staff members.
4. Include clear options in email.
According to economist Daniel Ellsberg's ambiguity effect, people will avoid choosing the option they know less about. This is especially important to consider when rescheduling an event if a venue wants to preserve their revenue. Don't let the patrons stress over what they are supposed to do after the last-minute change. As quickly as possible, give customers their only options whether this is a refund, exchange, patron credits, and donations, it should all be clearly identified in writing to the ticketholders. If possible, give them a date that their response needs to be submitted by. Even if your venue doesn't actually plan on taking away customers options after a certain date, this will give your venue time to resell any tickets from patrons who've chosen a refund.
5. Automate what you can.
Having email groups, automated phone groups and phone trees for each of each staff category at your venue set up in advance will allow venues to quickly and effectively connect with staff and patrons whenever an event change occurs. For any patrons who have missed all other messaging and still show up to the front door of a venue, make sure there are posted signs with clear directions for what their next step needs to be to either receive a refund or what the rescheduled date is. The Performance Settings in accesso ShoWare are very simple to update for a known date change.
After updating the performance settings in your system, it's time to notify your ticketholders! There is an easy and quick tool to accomplish this notification in the Marketing Tab of our accesso ShoWare ticketing solution. You will find the Scheduled Messages setup under Email Reminder. Here, the fields provided can help by sending an email to all active ticketholders with an email address. The system will send out the email on your behalf, without having to pull patron data and transfer the ticketholder list into another email program. Options, deadlines, and specific contact info will significantly simplify this process for both the customer and your Box Office team. Building email templates, voicemails, and social media posts already built in advance, as well as groups of contacts set up & regularly updated, will save time and toil when cancelation or reschedule communications are needed.
6. Create checklists for your box office.
Once a venue has an informed, calm and empowered Box Office team, being able to efficiently and effectively communicate with patrons becomes a simple matter of running down a checklist. A checklist that should include posting clear, consistent signage everywhere possible, as well as updating any outgoing phone messages and website messages. This is especially important for the originally scheduled date of an event. Event change checklists should be something that supervisors and managers go over with the full Box Office team every time they are updated. When an event change occurs, the staff will know exactly what they need to do and in what order. They should also know the exact location of the most updated checklist, whether that is online or in a physical copy behind the ticket counter.
Cancellations and rescheduled events are things that happen, and, in most cases, they happen when a venue least expects it. Even on today's webinar, an astounding 54.5% of our participants have experienced a cancellation or a postponed show and found it to be stressful. Whether you are a theatre, fair or arena, our accesso ShoWare ticketing solution provides all of the features you need to proactively protect your box office in case of a show cancellation or reschedule.
To see how our accesso ShoWare Box Office Solution can increase ticket sales and build patron loyalty for your venue, contact us here or email [email protected].