accesso Webinar Series: Amplify Your Ticket Sales with Ingresso!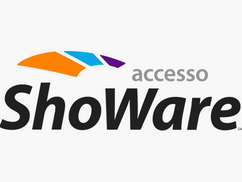 Our Ingresso solution helps venues sell more tickets by directly connecting ticketing systems to distribution partners all around the world. Through a direct integration with our accesso ShoWare box office ticketing system, our clients can reach new audiences and streamline processes with existing third-party partners at virtually no cost to them. In a recent webinar, Joe Wettstead, Director of Client Success for accesso ShoWare, and Katy Gardener, Business Development for Ingresso, presented the many benefits of connecting a ticketing system to Ingresso and showed how one client increased their ticket sales 525% year-over-year!
Our Ingresso solution is a technology platform that operates as a seamless extension of your box office, allowing for low-cost distribution of tickets in a dynamic marketplace. By connecting to this global network of distributors through our Ingresso solution, clients can reach new audiences and sell more tickets with minimal effort. Our Ingresso solution can also help eliminate manual vouchers by working with a venue's existing distribution partners. Many venues sell tickets through third-party promoters, but often, these are not actually live tickets, but vouchers that require redemption at the box office. Why force your patrons to wait in line to redeem a voucher when you could sell a live ticket directly from your ticketing system, giving them the ability to instantly lock in their seat of choice? Furthermore, why settle with multiple brokers manually, when you could automate the process and only settle with one vendor? We've heard of venues in some markets, such as Las Vegas, Myrtle Beach and Branson, who regularly conduct up to 50 settlements with their various brokers (and one that partners with nearly 500)!

How exactly does our Ingresso solution work? Over the past seven years, Ingresso has connected into multiple ticketing systems and then aggregated live ticket inventory into one API feed, which is then passed on to integrated distribution channels. Our team works hard to partner with distribution channels that can provide a valuable resource to venues looking to sell more tickets online. These channels range from travel sites targeting inbound tourists as well as major eCommerce brands that target area locals, ultimately providing a diverse range of potential new customers willing to buy tickets and spend money in your venue. While our Ingresso solution is part of the accesso suite of products, it is "system agnostic," which means we can connect to any ticketing system that has an API, making us an attractive partner for our distributors.

Our Ingresso solution offers incremental sales with minimal effort, making it an attractive option for theatre ticketing, museum ticketing, attraction ticketing, fair ticketing and more. This is because our distribution channel partners are invested in driving sales as well, which means they conduct their own marketing efforts on top of any that the venue is facilitating. In addition, your box office maintains full control of inventory at all times, which means that you get to choose the distribution channels your venue partners with as well as the performances for which tickets are sold.
Venues have flexible options for connecting with Ingresso. Our Ingresso team can connect venues to our existing distributor pipeline or we can introduce you to some of our major distributors so you can have a personal relationship with them. Our secured distribution highlights include TravelZoo®, weplann, Tiqets, Get Your Guide and many more, and we are targeting major United States distributors in the coming year. We will work with any distributor, no matter how big or small, and we encourage our accesso ShoWare box office solution clients to make recommendations.
Watch our webinar to learn more. If you have questions or would like to learn more about our Ingresso solution, contact us here or email [email protected].