accesso Webinar Series: accesso Siriusware Control Sneak Peek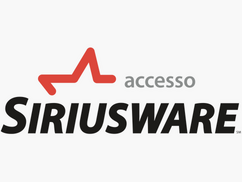 At accesso, we provide solutions that empower our clients to create connected guest experiences that drive their business forward. The latest version of our accesso Siriusware ticketing and POS system is pioneering new ways for our clients to reduce long lines, drive revenue and improve guest satisfaction with our brand new accesso Siriusware Control application. Watch our webinar on this exciting new update, presented by accesso Siriusware Director of Product Management Louis Aguila and Sales Engineer Stephanie Horwath, or read on to discover what these enhancements can do for your organization.

Ticketing Enhancements
Version 5.0 of our accesso Siriusware system now includes accesso Siriusware Control, which is a web-based application that operators can log into from virtually anywhere. This all-in-one application streamlines processes significantly, eliminating the need to log into multiple applications to manage your day-to-day operations. Some of our other ticketing enhancements include:
· Templates: Instead of updating item rules individually, you can create a template to use across a broad range of items in a more efficient way. Templates no longer have blackout restrictions.
· Session times: This new feature is a part of Max4Sale. Instead of making the time for something like an IMAX movie an item, you can actually make the item and assign times in Max4Sale. Each of the individual times act like individual items with you having to set them all up one by one. This new feature also works through Max4Sale as a conflict resolution tool. For example, if there is a timed activity booked for 9:15am, it will not allow another activity to be layered over that time slot. You can even go as far as to add in buffer times, ensuring that your guests have ample time to walk from one attraction to the next without missing their reserved time slot. What a great way to enhance the guest's experience in your venue!
Retail Enhancements
· Sub-Categories: We have really spent a lot of time building out the sub-categories in Retail. If you attended accesso Client Seminar last year, you saw that the sub-category menu for Retail included the essentials, but we have since expanded upon these options.
· Purchase Orders: Purchase Orders are now a part of Control and have been separated from Receivers. The ability to print Retail Labels has also been separated out, based on feedback we received from clients. There are certain staff members who need access to create Purchase Orders, but there are sometimes different staff who can fill those orders or print the labels without needing access to everything. With the 3 fields separated now that is possible!
· Receiver Updates: When it comes to receiving, there have been color and pop-up updates that have been installed to notify you of any discrepancies. If the Purchase Order requested 20 of an item, but it was entered to receive 30 as the quantity, not only will a pop-up ask if this is an action that was done deliberately, but on the order it will highlight the mismatched quantity in red.
· Security Features: Another feature to keep in mind is the security access that Control offers your venue. When a staff member logs into Control they will only see the categories and tabs that they have the clearance to see. For example, if a System Administration logs in they will be able to see all that Control has to offer. However, an entry level staff that only needs access to Retail Label printing then they will only be able to see that category tab. Of course, it is completely customizable for each staff member.
Rental Enhancements
· Full-Screen View: When you click on a piece of the equipment in the item list, you now have a full screen view of the set-up instead of the smaller viewer of past versions. This also means that the character length on the fields is not as limited since it is now full screen.
· Add Notes Directly: Unlike in the older version of TechStation, you can now add notes directly onto the equipment log. For example, if there have been repairs to the rental equipment, that can all be noted in a consolidated log in Control.
· Active/Inactive: Rental equipment can also be marked as active or inactive. Inactive equipment will show on your main inventory list, but guests will not be able to see these items when they go to reserve equipment.
Private Instruction Enhancements
Our accesso Siriusware team has put in over a thousand hours developing and designing the Private Instruction module. Our new scheduler is more intuitive and includes filters as well as a calendar on the side. We've also made enhancements to the clipboard, removing limits and allowing users to drag and drop items into the scheduler, which are shown and removed in real time.
Reporting Enhancements
Previously, reports were housed in multiple applications, but now, they are all located in Control. Reports within a specific category are now listed at the bottom of the category's tab to make things easier for your staff, and there is a Reporting tab that allows you to pull all the reports at one time.
One of our biggest goals for our new reporting modules was to provide our clients flexibility. As a result, all reports now have the option for "finalized" and "saved" transactions. This is very important for online sales where tickets have been added to the cart, but the transaction has not been completed. Taking this a step further, the date ranges on reports now have more pre-set options than ever for you to choose from. We have also moved away from our static reports. When a report is being created, an operator can change the way the categories are grouped. This allows you to filter down the reports as much or as little as your venue needs. Don't forget that you can even save report layouts that you like! The new features in reporting don't stop there. We recommend taking some time to explore this module and the many insights it can offer your venue.
Watch our webinar for an in-depth demonstration of these features and more. If you're interested in learning about what our accesso Siriusware ticketing system can do for your venue, contact us here or email [email protected].