accesso Siriusware Food & Beverage: The Total Package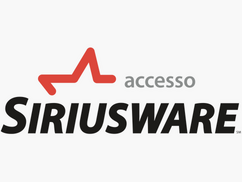 From ski resorts to cultural institutions, attractions around the world share a common goal– to provide a positive guest experience to every person who walks through their entrance. One important component of the guest experience that often gets overlooked is the food and beverage experience. Whether your venue requires quick service, bar service, table service, or even kiosks, our accesso Siriusware Food and Beverage modules feature cutting-edge technology that gives your guests a convenient, engaging and intuitive experience that can help reduce long lines, drive revenue and improve guest satisfaction.
Quick Service Module
Our Quick Service Module is typically used in a Grab and Go type outlet, such as a cafeteria-style restaurant where guests pick out their food and then bring it to the register for payment. This module also has the ability to send items to a kitchen printer if you'd prefer for your guests to order their food at one station and then pick it up at another. Keep in mind, the main purpose of the Quick Service Module is to move the guest through the line as quickly as possible so they can get back out enjoying your venue!
Bar Service
The Bar Service Module makes it easy for your bartenders to move quickly from one guest to another as they add items onto tickets. It also allows for quick and efficient reordering for guests with custom drinks. This module is also excellent when it comes to starting and closing out tabs.
Table Service
The accesso Siriusware Table Service Module is multifaceted and built for a traditional sit-down-style restaurant. Whether it's burgers and fries or more in line with fine dining, the Table Service Module is great for venues where you might be using additional features like multiple courses and seat numbers. You can also seamlessly handle split checks and gratuities with this module.
Food & Beverage Self-Service Kiosk
Implementing a Food & Beverage Self-Service Kiosk can have a positive impact on the guest experience at your venue for several reasons. As a guest, being able to self-order is the way of the future! As more organizations begin to realize the many benefits that self-service technology provide, it is quickly becoming a standard hardware choice to use in conjunction with POS software. Our accesso Siriusware F&B Kiosk allows you to stay ahead of the curve and offer innovative technology to your customers that will exceed their expectations. With an intuitive layout, the kiosk is easy for your guests to navigate, no matter their experience with technology.

According to MRIProducts.com, when executed efficiently, food & beverage can supply the second largest stream of revenue for an attraction. To see how our accesso Siriusware solution can help you deliver incredible guest experiences that drive revenue, contact us here or email [email protected].