accesso Learning Series: The Ease of Waivers with accesso and 1RISK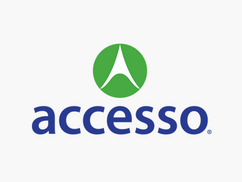 At accesso, we are dedicated to helping our clients exceed guest expectations through innovative technology solutions. Our integration with 1RISK gives guests a convenient and intuitive experience that can help reduce lengthy check in lines and eliminate the need for paper waiver storage for your organization. Watch as accesso Sales Engineer Lyndsay Jones introduces this time-saving feature in an exciting demo and read on to see how helpful the accesso and 1RISK waiver integration can be for your venue!
Eliminate Paper Vouchers
With our 1RISK integration, there's no longer a need to flip through the folders of a never-ending filing cabinet. Instead, all of your liability forms can be accessed through the 1RISK online portal. For clients using 1RISK liability waivers with the accesso Online Ticketing or Point of Sale Ticketing platforms, the waiver can now pop up through your online ticketing page prior to the guest reaching the checkout page. This can greatly cut down on guests forgetting to sign the waiver after completing the checkout process. Your venue can also enable a checkbox that requires the form to be filled out before completing checkout. This prevents the user from hitting the complete purchase button until all 1RISK liability forms have been signed.

There is also an option that allows guests to sign the waivers through an onsite point of sale. 1RISK gives users the ability to sign forms using a connected touchscreen at the POS. There is a new pop up button for the operator if a guest needs to sign a form on the screen.
​​Streamline Check-In and Registration
Another major benefit of accesso's integration with 1RISK is the time saved and accuracy preserved in regard to tracking and completing medical or liability waivers. This gives your staff the opportunity to streamline the onsite check-in and registration process. Think about it: no parent wants to read through and sign a multi­page packet of forms for each camper during the first day of camp– they want to focus on getting their campers settled in and comfortable. The new 1RISK feature saves your guests from having to go through this time-consuming process. Instead, parents can fill out medical waivers, photography waivers, and more with the simple click of a button for their campers. This also gives consumers access to the forms and waivers whenever they need to look back over policies.
Save Time
When you empower guests to utilize online forms and waivers through the 1RISK portal, you can save valuable minutes for your guests and staff alike.
Patrons can fill out one set of non-medical waivers and forms for multiple guests (for example, multiple children of the same family) instead of having to read through and sign everything individually.
Staff can easily pull emergency contacts and medical information from the easily accessible online portal instead of flipping through stacks of paper waivers and trying to decode rushed handwriting.
Whether you have summer camp attendees or first-time skiers taking a ski lesson, the first thing you want guests to understand is the importance of safety before they hit the slopes or participate in their first activity. At accesso we understand that waivers are invaluable to your organization. Waivers should be easy to collect from your guests, which is why we integrate with 1RISK Waiver Management. From cultural institutions to ski resorts, our accesso Ticketing solutions provide all of the features you need to manage your guests in the most efficient way. Watch our learning series video to learn more. If you have questions or would like to learn more about our accesso suite of solutions, contact us here or email [email protected].