accesso Learning Series: Ready to Launch eCommerce!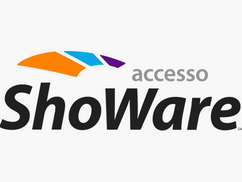 We are liv­ing in unprece­dent­ed times. More like­ly than not, your busi­ness has been impact­ed by the unique events of the world­wide COVID-19 pan­dem­ic. How­ev­er, even in times of eco­nom­ic dis­rup­tion, con­tin­u­ing edu­ca­tion remains crit­i­cal­ly impor­tant. In an effort to con­tin­ue sup­port­ing our client part­ners dur­ing this dif­fi­cult time, we will con­tin­ue shar­ing insights and guid­ance to help you strength­en your busi­ness and serve your val­ued cus­tomers when the time comes to wel­come them back to your venue. Learn more about our post-COVID solu­tions here.
Discover best practices for reopening safely with our accesso ShoWare ticketing solution! Our highly customizable, easy-to-implement ticketing solution supports speedy eCommerce sales for over 600 venues around the world. With a flexible interface and fast implementation time, the accesso ShoWare system helps venue operators build loyal customers and maximize ticket sales. Watch as accesso ShoWare Sales Director Wendi Yanez walks you through the ease of reopening with a "Ready to Launch" eCommerce demo, and read on to see how you can leverage the features of our accesso ShoWare solution to help your organization.

Guest Engagement Post-COVID
When we think about best practices for reopening, it's important to look at the full picture of how your venue can create a positive guest experience.
Before they arrive: Think about what information, offers and expectations can be communicated to your guests before they arrive or even before they purchase tickets.
During their visit: How can your organization create a safe experience? Timed admission, capacity controls and limited person-to-person interactions can all help ensure guest safety.
After their visit: Venues can leverage patron data collection, and post-visit communication, to cultivate happy customers and more return visits.

5 Essential Features for Reopening

At accesso, we know this is a challenging time for venues. Our accesso ShoWare ticketing solution can help your venue reopen safely and successfully.
Quick Implementation: When it's time to reopen, every day matters. We can support a quick implementation timeline—about 30 days from contract signing to Go-Live, and in many cases, much faster.
Direct Deposit Financial Settlement: All monies are deposited to your own bank account. Having access to your funds instead of having to wait for settlements can really help your venue in these challenging times when every penny is important. In the event that your organization needs to refund a customer, like so many organizations did in the early days of the pandemic, you can do so with ease.
Patron Data Collection: Data can help your venue in a multitude of ways, including empowering your staff to leverage the collected data to create a positive experience for all of your patrons. From walking into the door to email communications, data that has been collected from guests helps your venue tailor the experience to keep guests wanting to return time and time again. Take advantage of the opportunity to communicate with guests before they arrive and afterwards. Our ticketing system supports both full and partial data collection at both the order level and the ticket level.
Custom Branding: Give your guests a seamless purchasing experience with a white-label solution that allows for customized messaging.
Flexible Ticketing: Enjoy a fast and intuitive set-up process that is highly flexible to meet your needs. Our ticketing software supports general admission, timed admissions, reserved seating, drive-in concert series, packages, bundles, membership and VIP sales, and everything in-between.

Best Practices for Reopening

A new main focus for many operations is to reduce in-person transactions, which means a bigger emphasis on eCommerce. Encouraging your guests to purchase online will limit exposure for your guests and your staff alike. Some of our clients have even eliminated box office sales completely.
Why drive guests to buy online? It's easier for your organization and more efficient. If you are working with a smaller staff than usual, eCommerce with our accesso ShoWare solution helps you do more with less! The more guests purchase online, the fewer onsite ticket windows you need - which means your staff can spend their time helping to ensure guests are abiding by safety guidelines, or sanitizing common areas. Online sales mean that every ticket sold has a name behind it, which assists with contact tracing and health waivers as well as future marketing and engagement efforts. Getting advance sales means increasing pre-arrival commitment, or locking in advance revenue from the guest, which can also positively impact in-venue spending. If a guest doesn't have to open their wallet upon arrival to pay for tickets, they might be more likely to spend more at the concession stand or at the gift shop.
It's also important to promote responsible social distancing. Your ticketing system can help you achieve this in several ways. Our accesso ShoWare system allows you to stagger your guest entry with timed admissions. This is a great way to make sure your lobby and waiting areas are not jam-packed but are instead effectively funneling guests in and out in the safest way possible. Limiting overall capacity is another adjustment that many venues have needed to make, and venues with seated events may also need to make adjustments to their seat maps to comply with social distancing protocols. Having a system with a flexible set-up that can change as your organization's needs and governmental policies are evolving can be very beneficial.
The Importance of Safety Branding

Think about how your organization can create a message around being the safe entertainment choice​. Showing your guests that you are serious about safety can make a big difference in their decision to return when you're ready to welcome them back to your venue. Guest engagement starts with you communicating and positioning new COVID policies and procedures as a benefit, not as a barrier. ​This could give your venue an advantage over the competition.
A user-friendly eCommerce website isn't just a place where your customers can buy tickets. It is also a great place to communicate COVID policies, reopening information, and other important updates guests need to see before or after booking. Truly understanding your customer means understanding their values, and shared values have a huge impact on whether or not a customer will be loyal to a brand.​ While any organization can offer promotional coupons and discount codes, businesses that can provide value in ways other than dollars and cents have a unique opportunity to connect with their guests. ​Build your brand and set yourself apart as the safe choice because you are putting these measures (like timed ticketing and online sales only) in place.
At acces­so, we believe tech­nol­o­gy should be the solu­tion, not the prob­lem. If you'd like to learn more about how our accesso solutions can help your venue stress a little less and accomplish so much more, contact us today. We'd love to help!