accesso Learning Series: Introducing accesso Siriusware QuickScan!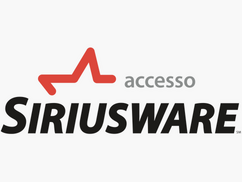 We are excited to debut the first of three products designed to shape the future of mobile applications for our accesso Siriusware point-of-sale solution – our new QuickScan application! This new solution combines the software of ScanMan with a beautiful, angular front end that is compatible with Android® Mobile, and also includes new features to help you streamline your access control operations onsite.
Our current generation of applications run on Windows Mobile and include ScanMan (a scanning solution for Access Control), TallyMan (for real-time retail inventory counts), and TechStationPPC (for rental shops). Windows Mobile 6.5 is nearing the end of life, and Microsoft has indicated that their extended support for products will end on 1/1/2020, so we decided to develop our next generation of applications for Android, which has proven to be a budget-friendly and reliable solution. This "QuickApp Family" includes QuickScan (launched October 2018 in version 4.7.03), QuickCount (launching in Q1 2019 to replace TallyMan), and QuickTech (launching in Q2 2019 as a replacement for TechStationPPC).
What does this mean for our clients using ScanMan? It's important to know that our new enhancements have ended, and new sales of ScanMan will end in June 2019. If you have legacy hardware that you wish to use with new ScanMan licenses, you will have the ability to purchase these until June 1st. After that date, we will only be selling licenses for QuickScan. We will be ending our bug support in line with Microsoft on January 14, 2020. However, you can continue to use ScanMan indefinitely, even after 2020. The software will continue to work, and you can continue to use it as long as you'd like.
Unlike its predecessor, QuickScan offers a very simple installation process. It is a downloaded app that will be available from our website and can be installed in just two taps. No computer is needed, and it's very easy to configure the device once the app has been installed – even when you're on the go! All settings are available in a new panel, and each setting has descriptions that make it easy to understand what you're configuring without digging through the documentation. Settings can also be password-protected for your security.
All of the features in ScanMan will move over to QuickScan, and some of the new features we've added include new sounds that are preloaded into the software, an Intelligent "Bad" response that gives you information about why a scan is invalid, a visual counter, improved Custom DCI responses and the ability to scan RFID media.
Our new QuickScan application is designed to be used with the Cipher Labs RS51 hardware. This runs on Android LS and can also run over an LTE Cellular network with an appropriate VPN setup. It has a 2D imager, enabling you to scan digital screens or paper, as well as an RFID reader. It is IP 65/67 rated, which means that it is dust tight, water-tight, can withstand drops of 4.5 feet on concrete, and operating temperatures between -4°F to 122°F.
If you're ready to get QuickScan, we are offering a 1 for 1 license swap. The first step is to open a case to update to 4.7.03 by emailing [email protected] or logging into your service cloud account. Next, email [email protected] to purchase the RS51. We have worked very closely with Cipher Labs to obtain competitive pricing (which is significantly less than the pricing from our previous vendors), and they offer warranty options. The third step is to open a case for the QuickScan license swap. As an example, if you currently have 10 ScanMan licenses and want to purchase 3 new scanners, you would receive a license file that contains 7 ScanMan licenses (that you can later switch to QuickScan at any point) and 3 QuickScan licenses. Finally, you would install your new licenses and install QuickScan on your device.
Watch our demo video to learn more. If you're ready to get started with QuickScan or purchasing the new RS51 scanner, contact us here or email [email protected].