accesso Learning Series: Amplify Your Marketing with accesso ShoWare Qualifiers!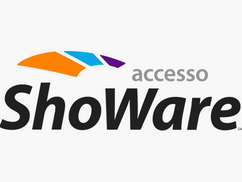 We're excited to announce the latest enhancement in our accesso ShoWare box office solution, Location-Based Qualifiers! Qualifiers empower venues to facilitate seamless marketing campaigns. The first phase in this release brought the ability to set performance-level credit card restrictions, meaning that a theatre could offer exclusive AmEx pre-sales for specific performances with just a few clicks in the back-end. With this second phase, it's even easier to run promotions with special partners and set aside inventory for group sales. Director of Client Success Joe Wettstead and Product Analyst Kate MacBean-Valverde introduce us to the many benefits and opportunities for utilizing Qualifiers Phase 2 and provide a demo in our latest learning series video.
Scarcity is a powerful driver of purchasing behavior, and qualifiers allow you to limit and control access to ticket inventory, which opens the door to many marketing possibilities. With Qualifiers, you can easily present special offers to special groups, develop marketing partnerships that help you promote your brand and test pricing strategies. Qualifiers makes discounting, special VIP offers and exclusive pricing easier and reduces the risk of overselling at a particular pricing level.
Consumers love receiving digital coupons and special offers. In 2014, 16 Billion e-coupons were redeemed, and it's estimated that this figure will grow to 31 Billion in 2019. Our Qualifiers functionality gives you the power and flexibility you need to deliver these offers to your fan-base, members and patrons.
Qualifiers help promoters offer specialized credit card pre-sales and help simplify the set-up process. Rather than building special pre-sale or VIP experience performances under each event, these high-value special offers can now all be built in the same performance. Qualifiers also allow you to lock down specific inventory by location and quantity, enabling you to specify rows or even seats.
For your box office staff, qualifiers can simplify offering package sales and single ticket sale concurrently, and they can also be used to facilitate seamless group sales. For example, if your theatre is working with a school group, you can section off 50 seats, make the school's name the password and allow the group members to buy tickets individually.
Whether you are a theatre, fair or arena, our accesso ShoWare ticketing system provides all of the features you need to sell tickets online and at your box office, manage patrons and build loyalty. Watch our learning series video to learn more. If you have questions or would like to learn more about our accesso ShoWare ticketing solution, contact us here or email [email protected].