accesso Webinar Series: How to Make Life Easier for Your Box Office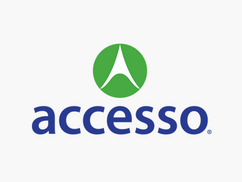 Whether you are a Box Office Man­ag­er for a per­form­ing arts cen­ter or the Gen­er­al Man­ag­er for a sports are­na, you are like­ly always looking for ways to make your box office operations more efficient. Luckily, there are tools in your ticketing software that can help! In our latest webinar, we asked accesso Client Services Manager Mikala Thompson to address three common areas that box offices struggle with and to share her expert tips for tackling these challenges.
1. Automate Setup and Administrative Tasks
One of the best ways to save time and streamline processes is to automate whenever possible, whether it's the initial setup of a ticketed event or ongoing patron communication. The accesso box office ticketing system has many features that can automate a major portion of the back-end setup process to give your operators more time to devote to other important tasks.
Season Rollovers: Automating the task of moving season tickets into Holds can greatly streamline the renewal process for your box office. Go a step further and make those holds available in patrons' accounts for online purchase.
Donation Auto Responses: Automated responses can save time for your box office staff and help to put information in the hands of patrons in advance. If this is set up well on the front end it can also cut down on the number of phone calls your venue receives. If you are taking donations through your accesso box office ticketing system, make sure that an automatic acknowledgment message has been created & enabled.
Membership Auto Responses: Membership welcome emails can include fields to populate custom patron info into the message (for example, membership start & end dates and member ID). You can also set up custom, automated emails to remind your patrons that their renewal date is coming up and configure an added email at a later time if the membership has expired.
Auto Scheduling: If your venue has a run of shows, games, films, or tours, and the basic details are the same each time, consider using the Auto-Scheduler Feature under Performances. You can create up to 500 performances in one pass by using this tool – and even designate blackout dates on the calendar and customize on-sale dates & times for each.
Promoter Login: Providing ticket count is a never-ending issue for box offices. Instead of constantly interrupting your work to pull a report for a promoter or someone on the marketing team, consider utilizing the Promoter Login setup. Your venue can allow restricted access to view only counts & revenue, or patron emails, mailing addresses, event membership or donation manifests. By empowering your promoters, vendors, and teams to view the reports of your choosing, you can reduce the burden on your staff.


2. Reduce Long Phone & Walk-Up Queues
Most customers prefer to purchase online but oftentimes will abandon their cart and dial in to avoid fees. By making fees consistent across all channels, you minimize the incentive to order by any method other than online– drastically reducing the number of call-ins while allowing customers to confidently purchase online. Also, if you don't currently have a phone sales team, and field those calls yourself, please reach out to your accesso Client Services Manager about exploring a partnership with the 100% patron-funded accesso Call Center service. This frees up your team from answering calls and voicemails so that they can focus on other areas.
Push Online Sales: With both phone & walk-up queues, it goes without saying that pushing sales online will create time and space for your team to focus on other areas. Additionally, online purchases require basic data collection that will drive return revenue for your organization. The negative impact that anonymous/walk-up sales has on your trove of patron data should be considered. Also, consider making in-person ticket pickup methods (like will call) less prominent than customer-focused methods (such as mobile or print@home) as a way to reduce lines and staffing bandwidth. Charging for will call pickup, similar to charging for mailing tickets, will reward customers who choose to go the more sustainable, self-service route of digital tickets.
Display Relevant System Messaging: Use the tools in your ticketing software to answer questions before they are asked. From describing your orphan-seat policy when someone tries to leave a single seat online, to customizing your online password reset email, take the time to view and edit each message to more closely align with the operations and voice of your organization. (If you're using our accesso box office ticketing software, you can find over 40 areas to customize messaging in the System Messages area under System Configuration).
Add Convenient Log-in and Payment Options: Make online purchasing so quick & easy that your customers will never want to wait on the phone or in a box office line again. Is your site using Facebook login, guest checkout, or the PayPal checkout option? Streamlining this process by adding convenient login & payment options will increase the likelihood of a completed order – and a return customer. Be sure to periodically go through the online purchasing path yourself, to understand the customer's experience and remove any potential obstacles to finalizing the order. Putting yourself in your customers' shoes will help you better understand and improve their experiences.

3. Work Around "All Sales Are Final" Policies
Being firm about your "All Sales are Final" policy doesn't mean you have to lose patrons' future business. In fact, there are multiple ways to help a patron who has an unexpected obstacle keeping them from attending your show! Make sure your venue is utilizing these features to help out patrons who can no longer attend an event.
Consider Patron Credits: Patron credits can be a great way to meet in the middle for customers who have those exceptional situations. No money leaves your organization, and the patron will feel heard and valued, and look forward to attending another event in the future. Additionally, exchanging tickets to a new event, or even moving those funds into a Membership or Donation, can be a great solution – especially if it opens up seats to a highly-sold event. Everyone wins.


Offer Ticket Insurance: FanShield ticket insurance can save your organization and your patrons time and money. This is the easiest way to take the burden of customers' changing plans and family emergencies out of your area of involvement. Customers can even choose to purchase online ticket insurance after completing the sale transaction (even up to 24 hours before an event begins). All policy purchase funds, claims and customer service for ticket insurance are handled through FanShield, so your bottom line stays intact.


Give Your Patrons Flexibility with Ticket Resale: Allow your customers to put their tickets up for resale through their online account, with no impact to your revenue if the tickets don't sell. If another customer purchases them, you'll collect double the fees. Check out our Ticket Resale deminar to learn more about this exciting feature in our accesso box office ticketing solution.
Watch our webi­nar to learn even more tips for overcoming common box office struggles includ­ing more on inventory management, group sales and the wide world of reporting. To see what our acces­so box office ticketing solution can do for your venue, con­tact us here or email sales@​accesso.​com.