accesso® Blog Series: Navigating the Age (and Aftermath) of Social Distancing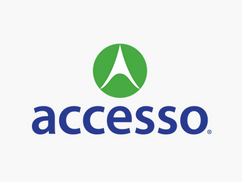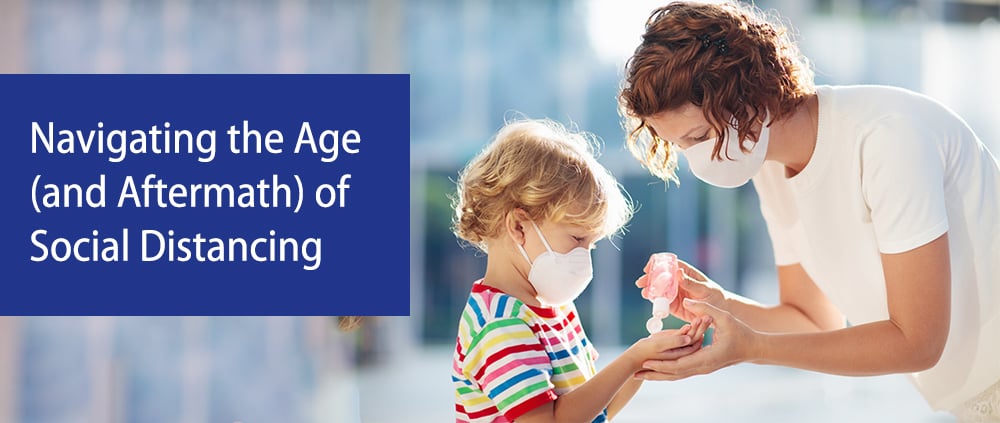 We are liv­ing in unprece­dent­ed times. More like­ly than not, your busi­ness has been impact­ed by the unique events of the world­wide COVID-19 pan­dem­ic. How­ev­er, even in times of eco­nom­ic dis­rup­tion, con­tin­u­ing edu­ca­tion remains crit­i­cal­ly impor­tant. In an effort to con­tin­ue sup­port­ing our client part­ners dur­ing this dif­fi­cult time, we will con­tin­ue shar­ing insights and guid­ance to help you strength­en your busi­ness and serve your val­ued cus­tomers when the time comes to wel­come them back to your venue. Learn more about our post-COVID solu­tions here.
The impacts of the COVID-19 pandemic have been intense and far-reaching. From the devastating loss of life to the economic impact of industries being brought to a grinding halt, the vast majority of people across the world have been impacted by this crisis in one way or another. As we begin to emerge from several months of quarantine, it's encouraging to see venue operators take careful steps to reopening safely. We are all entering an age that redefines the norms to which all of us had become accustomed – a time that will most surely be defined as a "new normal," if not a "new abnormal." Guest expectations will most certainly change, and operators will be faced with the challenge (and opportunity) to meet and exceed those re-shaped expectations. Read on to discover 4 trends that we predict will emerge from the age of social distancing, and what they mean for your venue.


1. Consumer Demand Will Increase
Although we're seeing historic drops now in GDP, Goldman Sachs predicts it will be followed by a period of "unprecedented," record-breaking recovery in the latter half of the year. Furthermore, more than 50% of American travelers say they expect they will be traveling in the fall and nearly 70% can't wait to travel again.
Learning from the Past
As Jim Collins, author of Good to Great, recently shared, it's important to be aware of our current situation, rooted in factual information, while remaining strong and holding onto hope for the future. The leisure and attractions industries have remained resilient in trying times in the past, and, while certain aspects of the future remain uncertain, Collins pointed to business strategies that laid the foundation for operators to make the best of troubling economic circumstances in the 2007-2008 financial crisis:
Reinvesting in the quality of the product and, most importantly, the guest experience.
Maintaining investment in imaginative marketing campaigns and events.
Deepening customer relationships, especially through the staging of relevant digital experiences.
Of course, the impact of COVID-19 differs greatly from that of the financial crisis. However, history has proven that we can and will get through this together, and that the operators that begin planning for the future now will come out ahead on the other side. When our venues are reopening, even at limited capacity, the guest experience has to be great, because that is what is going to keep them coming back time and time again.
What can your venue do?
It's important to lay the operational groundwork for economic recovery now, which has proven successful for forward-thinking operators facing economic disruptions in the past. Operators are presented with the opportunity not only to recover from this unprecedented economic downturn, but also to attract new guests, build even greater brand loyalty and reap the results for years to come. This is a critical time for operators to reopen safely, and in order to do so, they will need to reimagine the guest journey to support social distancing. The importance of being flexible and innovative is greater than ever before, both now and once your gates re-open.
Technology will play an integral role in allowing parks to reopen safely. Parks only have one chance to re-open, and it's important to do this right. The guest experience must come first. For guests around the world, safety will remain top of mind for some time to come.
2. Online and Mobile Ticketing Will Surge
Parks will increasingly favor eCommerce channels and other methods that minimize in-person sales. While we've seen a huge trend toward online (and especially, mobile) ticketing over the past decade, we predict this will only increase as guests and operators alike realize the benefits. Gone are the days of long lines of guests queuing up to purchase tickets at the front gate—it's simply not worth the health risk to your operators or your staff.
But in order to support this fundamental shift, your online ticketing system must be sophisticated and powerful enough to handle the increased demand. Guests will have little patience for sluggish systems or poorly designed mobile sites. Consumer behavior has changed during COVID, as we all became more accustomed to shopping online via sophisticated apps rather than going in person—and it will continue to evolve. It's important to remember that your guests will bring these same expectations with us to your online (and mobile) stores.
What can your venue do?
Check your online ticketing system to see if it's primed to become your dominant sales channel. Can your IT and hosting support the additional traffic? Will the shopping experience be enjoyable for your guests? (Is there a reason they were avoiding your eCommerce site to begin with?). Can you cross-sell and up-sell related items with ease? Is your storefront designed with mobile in mind?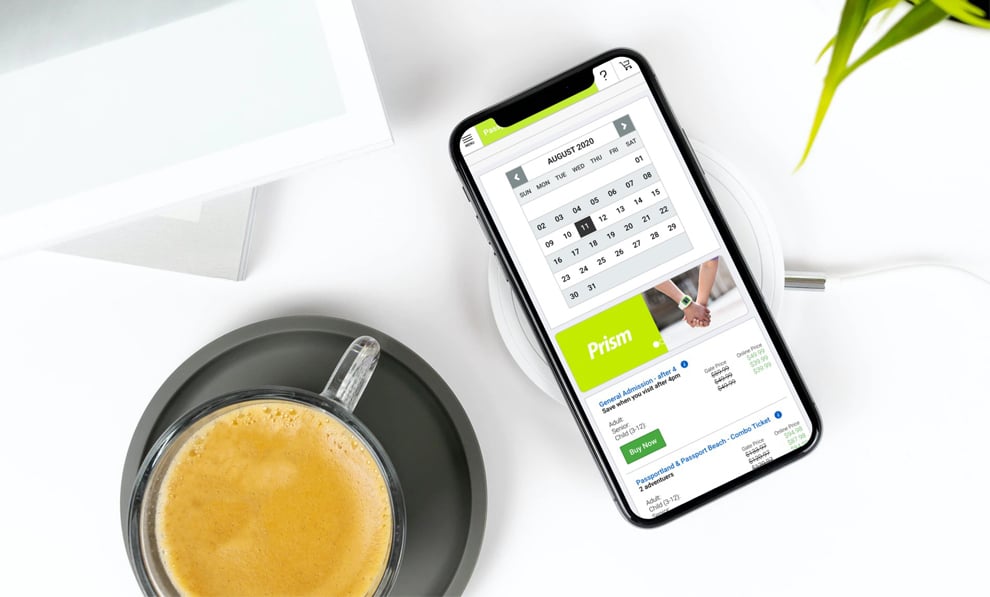 3. More Parks Will Embrace Date/Time Specific Pricing
As parks are faced with reduced operating capacity for the foreseeable future, they will need to find ways to recoup the lost revenue from ticket volume. Rather than imposing a surcharge across the board, leveraging ticketing technology that allows for date and time-specific pricing will place you, as the operator, in the driver's seat of attendance volume control.
This would open up the opportunity to achieve your attendance projections and revenue goals without overcrowding your park, attraction or venue. You can also be aware of fluctuations in attendance in order to staff appropriately.
As with the implementation of any new initiative – tech-based or otherwise – communication with your customers will be key to success. The methodology and reasoning behind your strategy must be communicated to customers. By being upfront and implementing full transparency, you can work to counteract any concerns they may have and explain what's in it for them.
What can your venue do?
Check to see if your ticketing system gives you the ability to customize ticket prices for different days of the week and times of the day. Look at your historical data to identify volume trends. Consider if there are certain days of the weeks that you tend to experience higher volumes. Would pricing some of those days slightly higher help alleviate some of that traffic? Or perhaps certain times of day, or even weeks in the season tend to have higher visitation.
4. Virtual queuing will become the expectation
The use of virtual queuing technology has spread to parks and attractions of all sizes, all across the globe. With the use of accesso technology alone, over 19 million guests have stepped out of lines to wait less and enjoy more. The technology has been used for many years, with incredible results. While this technology will continue to cater to expectations of a spectacular guest experience, we are presented with yet another opportunity to explore the "why" behind its use to address post-pandemic concerns – by leveraging virtual queues, especially for popular rides and attractions, operators can reduce the time guests spend standing in line, close to other eager riders – and allow the necessary space for lines to be socially distanced.
Six-feet-apart will make traditional queuing unworkable for theme parks and attractions of all sizes. Consider this: if your normal queue holds 100 guests across a 300 ft area, that same line will become 700 ft long with social distancing—that's nearly two football fields long! Managing the physical flow of your business will need to be a real-time, dynamic process. With virtual queuing, you can eliminate queues all together, resulting in:
A better, safer guest experience
An efficient, managed environment
A faster return to business operations
The ability to build trust and confidence with your guests
What can your venue do?
Evaluate potential areas of queuing (and crowding) around your park and see if virtual queuing may help. Consider 100% virtual queuing. Not sure if virtual queuing makes sense for your venue, or how it would work? Let's talk! With over 20 years of experience, there's no one better suited to help you explore virtual queuing than our accesso team.
"​We can't wait to see our guests again, and virtual queuing will help us welcome them back in the safest way possible," said Matt Eckert, CEO of Holiday World & Splashin' Safari in Santa Claus, IN, who recently signed a new strategic agreement to utilize the accesso LoQueue virtual queuing solution for the park's re-opening in June. Similarly, 100% virtual queuing has been a key feature of Walibi Holland since the Netherlands park reopened on May 25th.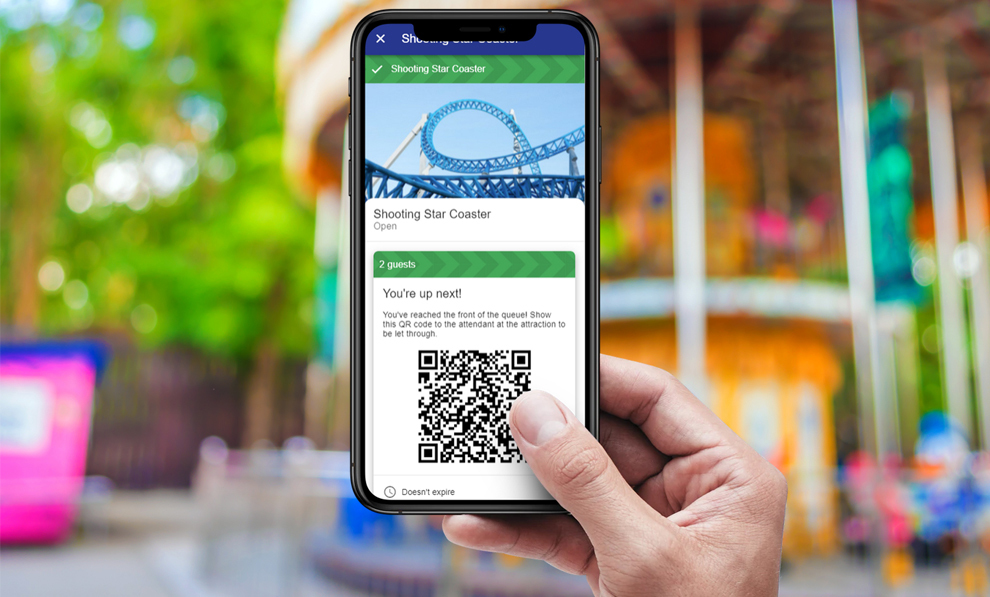 100% Virtual Queuing – How Does It Work?
Using guests' own smartphones, our accesso QsmartSM virtual queuing solution will allow your guests to virtually reserve a place in line for their favorite rides. When it's their turn, they can present their device at the ride to board, reducing long lines to more manageable buffer queues.
Guests can enjoy the full power of this solution by following three simple steps:
After selecting a ride or attraction on their mobile device, guests will be placed in a virtual queue and a countdown will begin.
When it's their turn to ride, guests will be notified to proceed to the attraction.
Park attendants will then conduct a contactless scan of the QR code on the guest's smartphone to redeem the ride reservation.
Furthermore, accesso​'s virtual queuing technology dynamically adjusts to unpredictable variables such as guest flow and operational changes, allowing venues to employ real-time capacity optimization and real-time communication with guests via their own mobile device.
Our accesso team cares deeply about supporting our industry in this challenging time and would love to help you welcome back your guests with thoughtful precautions to protect their wellbeing. We're ready to help you plan your reopening today! Contact us here or email [email protected] to get started.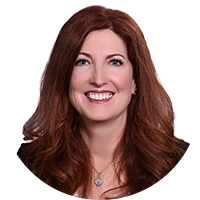 Mechele Larmore – Senior Vice President of Sales & Marketing
As VP of Sales, Mechele has helped connect theme parks, attractions, zoos, museums and ski resorts with technology solutions that help operators streamline operations, drive revenue growth and, above all, improve the guest experience. Mechele believes that guest service and the guest experience come first, and she knows firsthand how technology can either make or break the operator experience, with over 16 years of experience working in Ticketing and Guest Services for a ski resort in Lake Tahoe. When Mechele isn't leading our sales team, she loves exploring nature with her husband Jim and labradoodle Elle.