accesso Blog Series: How to Create an Effective Journey Map for Your Museum.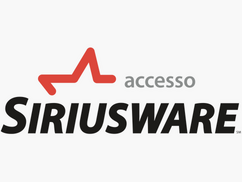 A hot topic in and around museums is the visitor journey. Not just reserved for the museum community but in many experiential leisure industries, the guest journey has become central to conversations around road mapping, planning, exhibition preparation and engagement in general. If your venue has not yet begun this exploration, you may be asking what is a journey map and why is it important to my organization? Read on to discover why journey mapping is important and what it can do for your cultural institution.
What is a Journey Map?
A journey map is a document that visualizes the guest experience. It encompasses every interaction a guest has with your venue, from the initial point of purchase to the path they take onsite and beyond. By examining this journey from the perspective of the guest, organizations can evaluate, change and unify a guest's experience. Journey mapping also establishes a way to set strategic goals, bridge departmental silos and allow for communication that may not currently exist in your museum. In order to start working on your ideal guest journey, you must follow some basic steps to identify problematic areas, opportunities and areas for growth and change.
Step 1: Know Your Visitors
When beginning a journey map, the first step is to collect and analyze information on those who attend your museum. By asking questions, evaluating past survey results, looking at your community and aggregating data from your ticketing, point-of-sale and guest management systems, you can begin to see established patterns that help you learn more about who visits your venue and why.
Once you have the information on your visitors, you are ready to define the individual personas for your journey map (or maps). Give your personas a name and assign some basic identifying information to them, such as their occupation, age and location. Think about what defines this segment and what's important to them. For example, you may notice that your Friday Night Events attract a large amount of Millennials ages 24 – 35 and come up with "Millennial Michelle," a persona who lives in a trendy part of the city, works a full-time position and dedicates a part of her paycheck toward experiencing all that your city has to offer. "Millennial Michelle" might value opportunities for social experiences, an easy mobile purchasing process, immersive digital exhibit guides and special perks and incentives. Conversely, she may get easily frustrated with waiting in lines or a lack of information available online.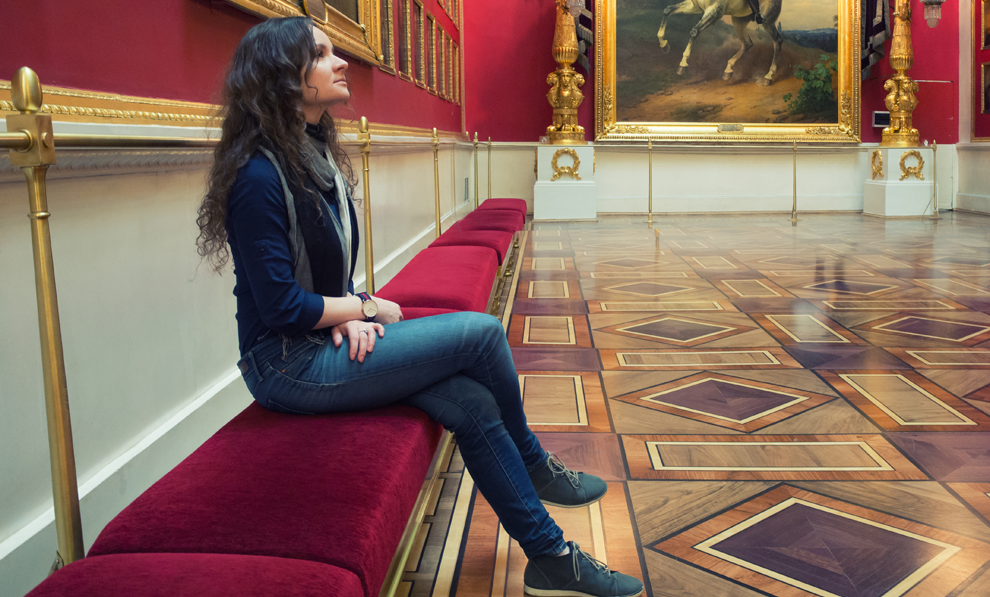 As you create your personas, it's important to keep an eye toward future consumer preferences and expectations. The modern consumer demands a holistic and integrated experience across an institution's many channels, whether purchasing admission tickets online or researching upcoming exhibits. Catherine Devine of the American Museum of Natural History speaks to the importance of this in a 2015 paper for The Conference of Museums and the Web: "Visitors don't think in channels. Visitors expect a single, unified experience across all of their interactions. Visitors don't even distinguish between physical and digital experiences, to them it is all one experience, and they expect that to flow seamlessly from one to the other. They buy their tickets in one channel and pick up in another. They indicate interests in one channel, such as website, and expect that to carry through to other channels, such as an app."
Step 2: Establish the Flow of Your Guest's Journey
All of this research leads to the next step in determining how these various channels work or don't work together throughout the museum. When researching a venue's flow, staff must think about the seamless experience, pre-visit, on-site and post-visit. Start by asking questions like:
How are visitors utilizing spaces?
How were those spaces meant to be used?
Is there a logical flow in the transitions from pre-visit all the way through post-visit?
Are there barriers, perceived or real?
Should something change to meet or exceed one of the aforementioned criteria?
Be sure to include pre-visit and post-visit engagement in your analysis. As Devine writes, "Understanding the visitor journey also means understanding that a visitor's experience doesn't start and end with a physical visit to the museum. The visitor's experience starts before they arrive, exists during the visit and extends after they leave. It starts with anticipating, planning and discovering. The experience doesn't end when the visitor leaves."
Thinking back to our persona example, we know that "Millennial Michelle" likes to plan her visits ahead of time, so if your eCommerce site does not offer an easy and seamless way for her to purchase advance tickets to your "Art After Hours" event, she may decide to move on to a different option. What about post-visit messaging? What types of messages will re-engage "Millennial Michelle," and where is she likely to notice them? Sending her home with a flyer might not be enough – perhaps she would enjoy seeing photos from the event and tagging herself on Facebook.
By answering these questions, performing the necessary research and starting to ask, perhaps some very difficult questions, your venue will be ready to explore what a preferred journey map would look like in your institution.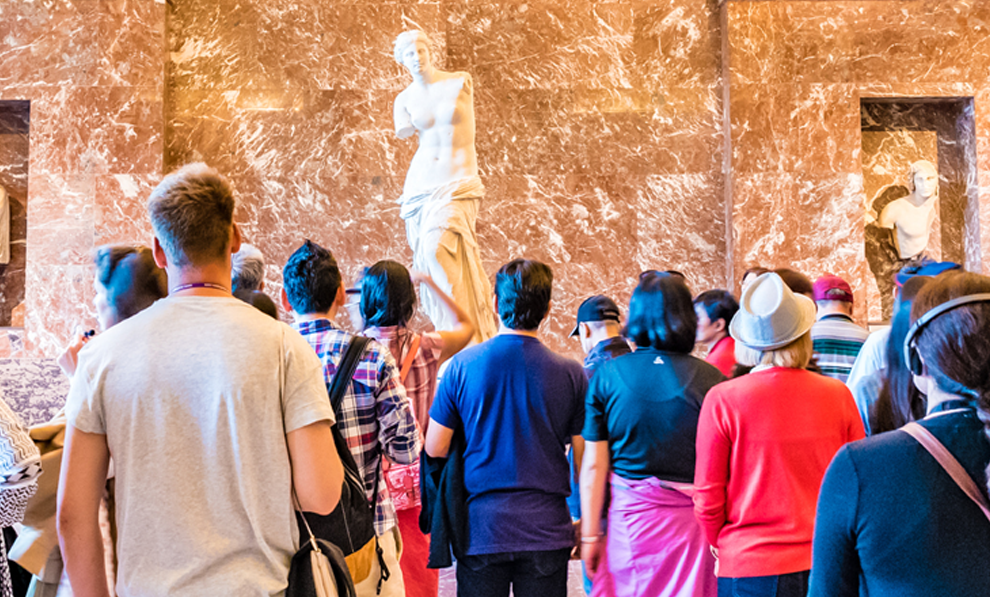 Step 3: Establish a Visitor Experience Committee
In her 2017 presentation at the Visitor Experience Conference, Jessica Sharpe of the Philadelphia Museum of Art recommends the creation of a Visitor Experience Committee. This committee should be made up of staff members from all areas of the museum (frontline, collections management, exhibitions, administration, curators, education, security, food service, retail, IT, etc.). Ms. Sharpe encourages "staff to become visitors." This team becomes an integral part of the mapping process. Once these individual stakeholders engage through the current process and have evaluated all the data that has been collected from the previously collected research, it is time to bring this group together to brainstorm and evaluate their findings.
Create Brainstorming Meetings

In these meetings, your Visitor Experience Committee can discuss their own personal findings on how they "journeyed" through the venue. Each individual experience will lead to new discoveries of how the museum is perceived, what difficulties were encountered and what pleasant surprises were uncovered. For instance, Ms. Sharpe discusses the process through the eyes of the project undertaken by the Philadelphia Museum of Art. One interesting factor that staff identified during their museum experience assessment was that "50 Shades of Beige" was a color theme throughout the museum. From paint colors, to floor tiles, signage to sculpture, even light blocking drapery, were all various shades of beige. Staff never acknowledged this fact until they began to look at the museum and facility with fresh eyes. In this kind of example, a discovery like this can lead to questions of:
How does this color make me feel in the space?
Does this color work with the various pieces of media and art we display?
Does this send a subconscious message to visitors?
Jessica Sharpe states, "The next step in visitor experience management is creating a focused approach to the overall experience journey." At this stage, the Visitor Experience Committee is ready to take the next steps toward creating a journey map that reflects the ideas, changes and newly discovered realities of the venue. The committee can begin by:
Visioning: Start to envision what the ideal guest journey looks like.
Taking a walk through the physical space: Start to envision what the ideal guest journey looks like.
Discussing pros and cons: Determine what works and does not work based on those ideas employed in the space.
Discussing changes: What are the associated costs, time, new technologies, manpower, etc.?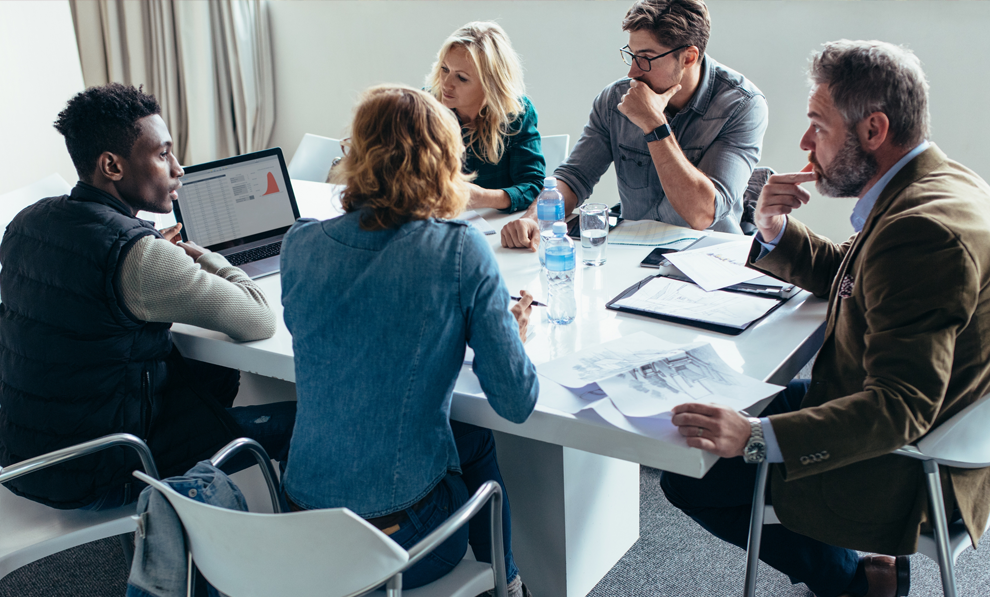 Create a Plan
It is now time for the committee to draft a plan. The committee can start drafting this journey based on information collected from meetings, research, budget and the theoretical deployment of some of the basic concepts and ideas. When creating the map, keep in mind the evolution of museum itself as well. In addition to the experiential discoveries, utilize pre-established master planning, vision statements and capital projects that are already on the books. These may help in providing funding, setting direction and establishing timeframes based on existing projects.
As you create your plan, consider how you would like to solicit feedback from your visitors. Create surveys and controls that will help you to refine the guest journey and use this information to prioritize changes throughout the experience. Once the plan and survey process are in place, allow the committee and other staff members to test journey ideas and theories. In the case of items that will require time and cost, try to implement test areas and target surveys to elicit reactions to these new changes.
Step 4. Public Rollout
Once you have started making the changes to your guest journey based on the established plan, you can invite the public to experience the museum in a new way. You can create varied focus groups (from a cross-section of your constituents) that are invited to participate in the new journey or test samples of journey ideas. These individuals can provide valuable feedback through your prepared surveys and polls. In addition, this will help to further prioritize projects based on public interest rather than just staff concepts. Once you have begun to implement pieces of your journey, you can then start rolling out and educating the larger public audience as to your new experience. Museums can use this as a marketing strategy to get increased visitor interest and engagement in addition to improving the overall guest experience.
While journey mapping is not an easy exercise, it is a necessary one. As visitors' interests diversify in this digital age and museums must compete with ever-expanding technological distractions, you must engage your visitors from the very first click on your website. A complete and intriguing journey will allow your guests to have a seamless experience and help you grow your attendance.

To learn about how our accesso solutions can help you deliver seamless experiences to your guests, contact us here.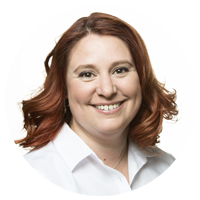 Jennifer Roth - Proposal Manager
Jennifer joined accesso in 2011, bringing her passion for software and writing to the team along with her extensive knowledge of the cultural and non-profit industries. She began her career as a professional archaeologist (à-la Indiana Jones but with more technical writing and a lot less fortune and glory) before managing several museums including the first hands-on history children's museum in the country and a National Park Service historic site dedicated to Abraham Lincoln's Stay in Gettysburg. When she's not writing technical documents or winning proposals for us, she enjoys hiking, yoga, knitting, working on the next great American novel and relaxing at home with her family.