accesso Blog Series: Five Tips for Upselling, Driving Revenue and Improving the Guest Experience.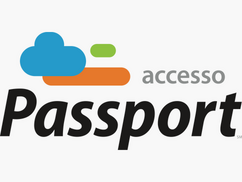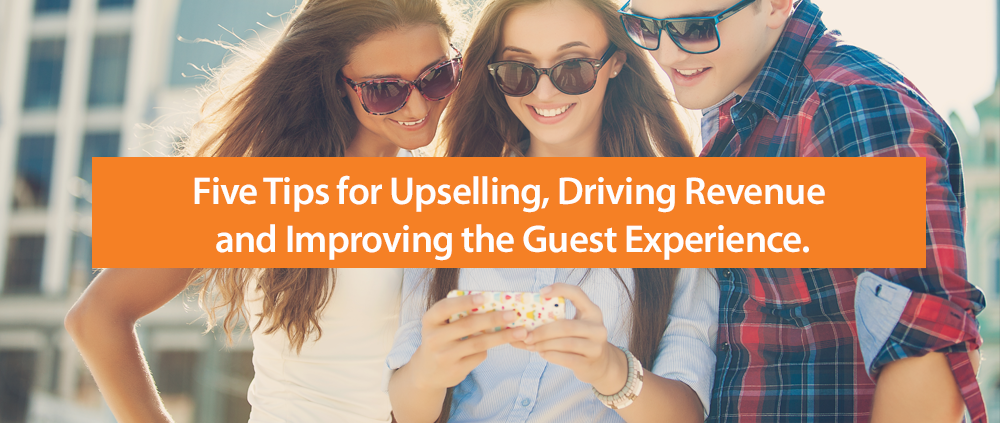 As technology professionals with backgrounds in the theme park, cultural and attractions industries, we know that gaining new customers is vital to the continued success of any venue. However, it's important to remember that a ticket sale is only the starting point. Once a guest has purchased a ticket, what's next? Ideally, the answer is: an experience that drives more sales. Whether you're in the attractions industry, a retail environment or B2B service, upselling is a critical component in driving revenue. While most industry professionals understand the ins and outs of upselling, it's important that the practice of upselling not get lost in the ever-present drive to attract new guests.
Essentially, if you're not focusing on best practices for upselling to your guests, you're missing out on a lot of revenue. According to Marketing Metrics, the probability of selling to an existing customer is 60 to 70 percent, which vastly outweighs the probability of selling to a new prospect. Not only is upselling key to building your order value and overall revenue as an operator, but, when implemented correctly, the practice can also play an important role in improving the guest experience, from the purchasing process to their time on-site. It's not just about asking for the sale, but also providing something of value that your guests want to buy to enhance their experience.
With the importance of upselling in mind, let's delve into five top tips for strategic implementation to the benefit of you and your guests:
Know Your Customer

As with most modern revenue-driving strategies and tactics, having truly in-depth knowledge of your guests is essential to successful upselling. Knowing your guests' preferences, wants and needs allows you to personalize upsell recommendations and begin building their trust – an instrumental building block to developing a long-term, loyal relationship – right from the start.

By analyzing and strategically leveraging the guest data at your disposal, you can also optimize guest service by providing offers tailored to a guest's personal needs. By pulling from individual patterns like past purchase behaviors, you can establish yourself as a trusted, authoritative guide, taking the burden of drawn-out, labor-intensive searches off your guests.

This will also position you as an integral player in the guest decision-making process from start to finish, allowing for the collection of even more insightful data, while ensuring a seamless and enjoyable purchasing experience for your guest.

Make the Right Recommendations

With irrelevant recommendations, you run the risk of irritating your guest, potentially leading to shopping cart abandonment and a loss of trust. Fortunately, once you've identified your guests' needs and preferences, selecting the right upsell offer becomes much easier. According to Forrester, product recommendations are responsible for an average of 10 percent to 30 percent of eCommerce revenue, so it's important to make sure you're presenting guests with the right offer at the right time.

To drive home the relevance of your offer, it's helpful to "sell" the benefits of the upsell, educating guests on the offer's benefits and what's in it for them. For example, when suggesting the purchase of a VIP park pass, it's important to share all perks associated with the pass – like backstage tours and exclusive insider information – in addition to the expected front-of-the-line access. Even a first-time visitor to a museum may be tempted to upgrade to an annual family membership if it presents the right benefits, whether those are discounts on dining, complimentary IMAX passes or even the freedom to return in the future for a modest surcharge.
Keep Recommendations Simple

While you always want to offer the upsell – after all, the more opportunities provided to guests, the greater the chances are they'll take advantage of one – it's important to toe the line between helpful and pushy. Successful sales begin with solutions to guest problems or by satisfying a particular need, not by causing confusion or posing more questions. Shoppers don't want to be overwhelmed with options or inundated with extraneous add-ons throughout the process.

By keeping upsell offers simple and well-targeted, you'll not only increase the chance of successful sales, but continue to build trust with guests by guiding them toward value-add options that make sense for them. Think about the guest journey at your institution or attraction. Do most guests stay through lunchtime? It might make sense to offer a meal deal package with every admission ticket. Do you have special programs that nearly every guest utilizes or attends, such as guided audio tours or a dolphin show? Why not offer these add-ons while you are selling tickets online? Simple suggestions can increase revenue and also help guests better plan their visit in the process.

Ensure a Seamless Shopping Experience

The importance of keeping upsell offerings simplified is easily matched by that of providing guests with a seamless and enjoyable eCommerce platform, affecting their experience and sense of brand loyalty before they even set foot on-site. By utilizing the right eCommerce platform with a responsive and easy-to-use interface, you can drive revenue through simplified dynamic upsell messaging that allows you to easily control which offers are made and when.

In the digital age, it's also important to ensure that the seamlessness of your eCommerce platform extends to the mobile experience. In the United States alone, 77 percent of the population owns a smartphone and 62 percent of smartphone users have made a purchase online using their mobile device in the last six months.

40 percent of users will switch to a competitor if they're disappointed in your mobile experience, yet the majority of users have experienced difficulty completing what should be a simple mobile transaction. These statistics illustrate the vast opportunity for operators to capitalize on consumer conversion by establishing and maintaining a responsive and user-friendly mobile experience

Keep Upsell Purchases Intuitive

According to Phocuswright, more than half of bookings and related purchases are made within a week of a planned activity, while only 19 percent were booked more than a month in advance. In the last-minute rush to purchase passes, guests are likely to overlook important ancillary items that will make their experience more enjoyable, like parking passes, stroller rentals or beverage packages.

By offering basic, yet intuitive upsell purchase options, you can drive pre-visit revenue while setting your guests up for a relaxing and memorable on-site experience. And, with the right eCommerce platform, you can make this process easier than ever for your guests.

For example, our accesso Passport® ticketing solution provides quick-sell features, which offer guests simple, highly recommended items that they will likely want to purchase in addition to their main ticket. One example of a practical quick-sell offering might be found on a general admission ticket product page where the guest is prompted to select their preferred quantity of tickets, and can also quickly add a selection of parking passes without any extra site navigation.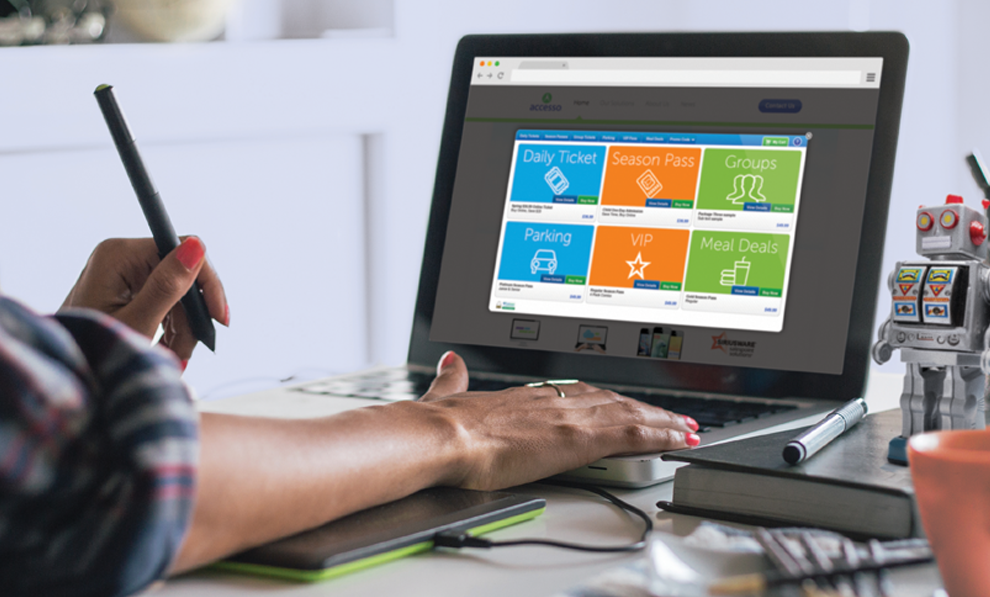 These tips will all help lead to the implementation of a successful upselling strategy, which is a critical part of maximizing a guest's lifetime value. By establishing yourself as a trustworthy operator and providing guests with data-driven, strategic upsell offerings that make sense for their preferred experience, you can begin to pave the road for a long-standing, reciprocal and loyal relationship. This being said, upselling is only a viable option once your guests are already committed to purchasing a ticket or, better yet, seasonal or yearly passes. While it's true that consumers, particularly younger generations, are opting to spend more on experiences than tangible product purchases, 57 percent of Americans are currently saving money specifically for travel – the key word being saving. For your guests, season passes and even one-day admission tickets likely represent a big investment.
As consumers look to stretch their dollar, payment plans are a simple solution to the problematic price barrier. By spreading out the cost of valuable options like memberships and season passes, you can provide guests with a financially feasible solution that eliminates big-ticket purchase anxiety. In making payment plans an option, you're not only making their first visit possible, you're inviting them to come back time and time again. This allows guests to enjoy more and do more, all while taking advantage of the valuable upsell add-ons available online and on-site.
If you're ready to see how technology can deliver a seamless eCommerce experience, break down price barriers for high-value offerings and help deliver truly unforgettable experiences for your guests, contact us here.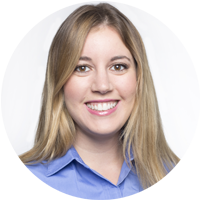 Katie Reilly - Digital Marketing Manager
Katie joined the accesso team in 2016 and manages our content and presence online. She began her marketing career in the performing arts, working in group sales for the nation's oldest continuously-operated theatre where she played intricate games of "Seating Chart Tetris" in order to accommodate large school groups. Katie is a graduate of The College of William & Mary and New York University, and when she's not strategizing our digital campaigns, she enjoys all things musical theatre, learning how to be a new mom, and traveling around the world while discovering the best cheese shops along the way.