7 Reasons to Stop Selling Ticket Vouchers and Switch to An API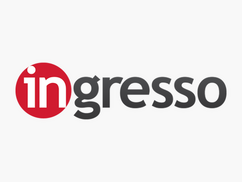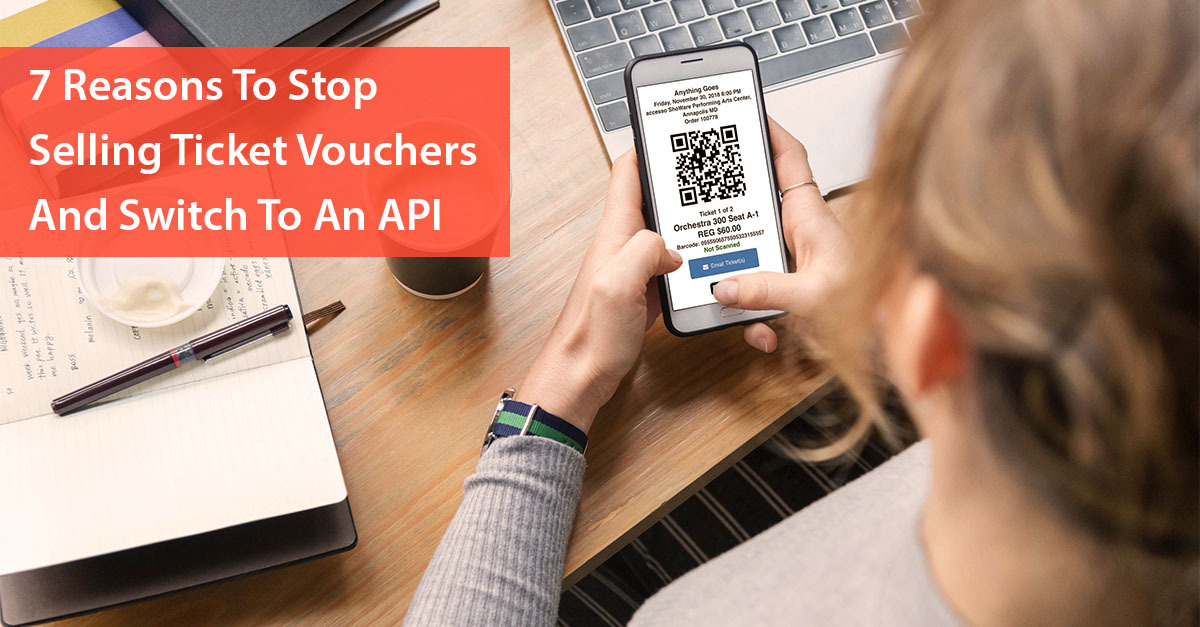 A ticket is one of a venue's most prized possessions. Every single ticket represents an opportunity to provide a memorable experience to a consumer, and every ticket sale gets you one step further to a sold-out show. Working with distributors and promoters can be an amazing way to push that last bit of ticket inventory over the threshold and reach new audiences, but if you're using ticket vouchers or bulk tickets, have you considered all of the risks? Read on to discover seven reasons why you should stop selling ticket vouchers, and how you can do so without disrupting your valuable partnerships.
1. Ticket Vouchers are Highly Susceptible to Fraud
e-Tickets or vouchers can be easily forged or resold. Earlier this year, one of our clients revealed they had lost nearly $15,000 from one of their e-tickets being sold. Can you imagine the headaches this caused when everyone who unknowingly purchased this forged ticket went to redeem them at the venue's box office? When you switch from a ticket voucher model to a live API connection, you allow your partner to sell tickets directly from your system, minimizing this risk.
2. Exchanging Vouchers for Live Tickets Takes Time
Vouchers can compromise the guest experience right from the beginning. Many guests don't even realize they need to redeem their voucher for a live ticket, so imagine their surprise when they arrive at your box office fifteen minutes before showtime only to encounter a very long line and limited seat availability.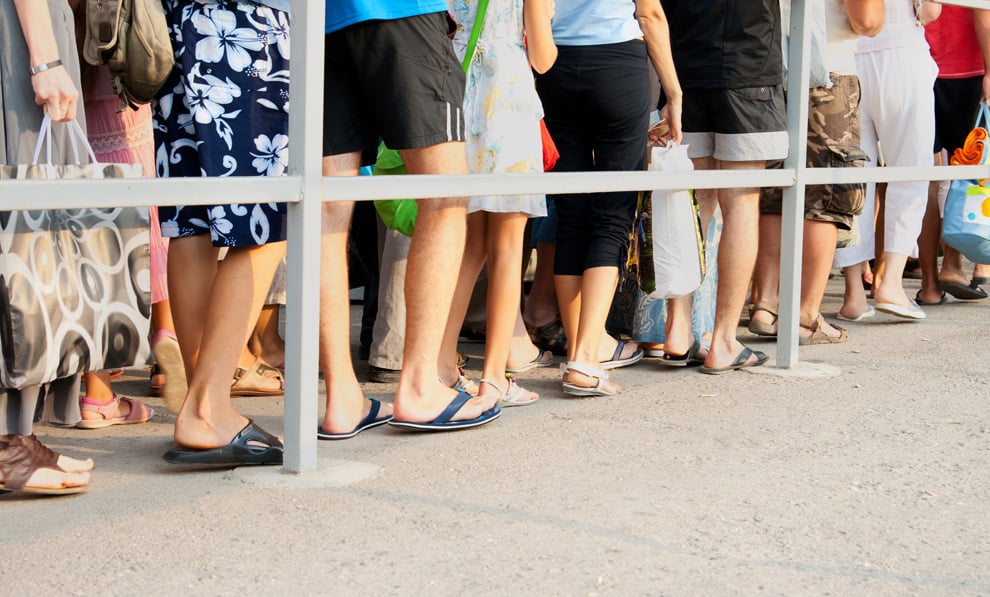 With a live API connection, your customers can receive a real ticket, with a live barcode that can be scanned directly at your door, allowing them to walk right into the theatre and grab a pre-show cocktail or bag of M&Ms with plenty of time to get settled in the seat they chose at the very beginning.
3. Profits From Unredeemed Vouchers Might Not Reach Your Venue
Sometimes, when a voucher is sold to a customer who ends up being a "no-show," the payment for this voucher fails to reach the venue. Breakage, as this phenomenon is known, is an unfortunate byproduct of systems with limited tracking capabilities. We've heard that breakage could account for up to 20% of monthly sales, which isn't fair to you as the venue. With API, every barcoded ticket is accounted for in the ticketing system – this means that you'll always get paid by the reseller, even if the guest doesn't show up.
4. You Lose the Opportunity for Dynamic Pricing
With vouchers and bulk tickets, you lose the ability to capitalize on supply and demand trends by adjusting ticket prices in real time (or scheduling such price fluctuations in advance). While nobody likes paying more, a recent study by Forrester Consulting found that 62% of consumers are okay with fluctuating prices as long as they are not arbitrary, and remember, you can also use dynamic pricing to lower prices in cases of low demand. Read our blog on tips for utilizing dynamic pricing for more ideas. If you already use dynamic pricing on your main ticketing site, why not pass along this benefit to your valued partners? An API connection will let you pass on any dynamic pricing rules you have set in your ticketing system, ultimately resulting in higher revenues and more "butts in seats!"
5. You Don't Have Full Control Over Your Inventory
It's exciting to build partnerships with organizations who will help you sell more tickets through their own databases and marketing activities. However, imagine your frustration when you're seeing a completely sold-out show on your end, but the large block of tickets that you've allocated to your distribution partner doesn't sell. And you don't discover this until the night of the show when you are reconciling. This is a very real risk of selling bulk tickets or vouchers, and it's a reason why many are reluctant to explore such partnerships; however, with a live API connection, you can control inventory and pricing by channel in real time, giving you full control of the ticketing arrangement at all time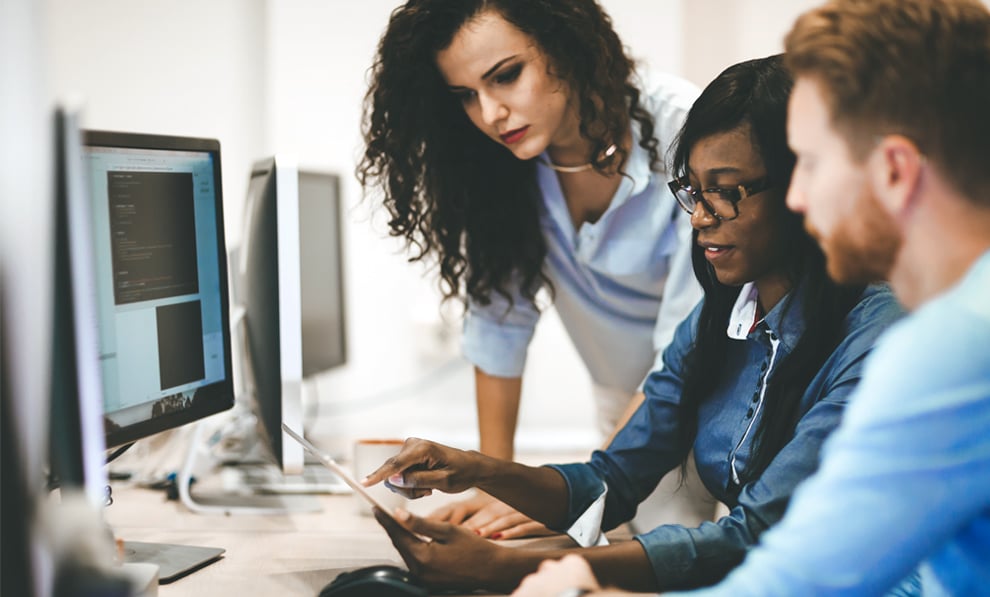 6. It's Hard to Know How Inventory is Selling
What kind of reporting are you seeing with your distribution partners? Having access to sales reports in real time would certainly help avoid the issue outlined above. An API connection brings sales insights directly to you, allowing you to easily compare sales across accounts and monitor progress.

7. Selling Vouchers Leads to Tedious Administrative Overhead
Reconciling bulk tickets takes time and energy. We've heard horror stories of box office managers staying hours past closing time, counting and re-counting the number of vouchers sold. A live API connection eliminates all of that time and energy, freeing up your staff to focus on what matters the most at your venue – the quality of the guest experience.
This API Thing Sure Sounds Great… Can You Tell Me More?
If you've read this far and are thinking this sounds too good to be true – it isn't. If you're wondering what an API connection is, it's simply a piece of code that allows two systems to talk to one another. An API is the connection, so perhaps saying an "API connection" is akin to calling that little box that produces money an "ATM machine."
What Are My Options for Getting an API Connection?
Our Ingresso distribution system uses an API to connect your ticketing system to any number of distributors all around the world, giving your technical and operations teams full control over your inventory and pricing at all times. Ingresso had its start in London West End theatre by writing directly into those ticketing systems and distributing through their own white label through various partners like Ticketmaster.co.uk, Amazon and LastMinute.com. As the numbers of ticketing systems, suppliers (venues) and distributors increased, the opportunity to create a true Global Distribution System for tickets became a reality.
We have partnered with organizations like Google, Expedia, Groupon and TripAdvisor to help connect audiences and venues – and we are working to partner with new venues, attractions and distributors every day! Access reporting in real time, reduce fraud, eliminate breakage, and say goodbye to ticket vouchers forever. To learn more, visit www.ingresso.co.uk or contact us here.
Mario Bauduin – VP, Business Development
Mario lives in Greenwich, Connecticut with his wife Karen and two young boys. He joined the Ingresso team in July of 2018, and has worked in the travel and entertainment distribution industries for almost 20 years. When he's not helping suppliers connect with distributors to grow ticket sales, Mario loves playing and coaching various sports with his kids, traveling, and attending sports, nightlife, and cultural events in New York City.