accesso Blog Series: 7 Customer Experience Predictions for 2018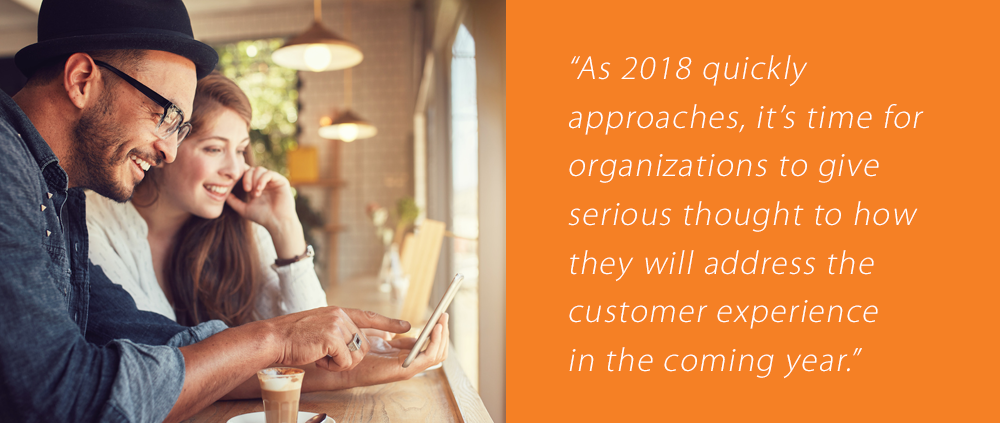 As 2018 quickly approaches, it's time for organizations to give serious thought to how they will address the customer experience in the coming year. In recent years, companies in all industries have recognized that it's no longer safe to compete on product and price alone, and have prioritized customer experience (CX) efforts accordingly. Increasingly, marketers are taking a data-driven approach to CX that allows them to deliver highly-personalized, immersive experiences that make customers feel special and want to return to their brand again and again. As a result, we anticipate that 2018 will bring the highest expectations for a valuable and memorable experience from customers yet, as well as the highest risk of losing these customers to the competitors who can beat you to it.
Here are our 8 trend predictions for 2018:
The "wow" factor is now the baseline. All customers will have elevated expectations for what service means to them. Brands and venues alike will need to step up their game and determine which new services and approaches to customer service will achieve their goals.

A widening gap between brands that do and don't provide valuable experiences. A great example is the Quick Service Restaurant (QSR) space where mobile pre-order and payment options have disrupted the status quo. Brands offering the option of skipping the traditional in-store line are seeing more loyalty and more revenue. In 2018, any QSR (or other brand) not incorporating immersive experiences into their marketing may see a decline in loyalty and affection for its brand, especially among certain demographics.

Renewed interest in wearables. In-venue locations including theme parks, resorts and concert halls will see a reignited interest in wearables in 2018. As costs have come down, these devices will continue to support the customer experience in myriad ways, all while providing a treasure trove of data to fuel further personalization.





Increased use of third-party data. In recent years, organizations have become more adept at using data beyond informing targeted marketing campaigns to now provide personalized experiences. In 2018, we will see an increase in the use of third-party data to further these initiatives, including data appends which combine known customer data with information from an outside source to create a more robust customer profile. In the future, we predict that complementary brands from all sectors will share data to further CX. For example, when a customer buys a BBQ grill at a major store, they may receive summer BBQ recipes and sales promotions from grocery store brands pushed to their inbox or app, or they may even receive grilling safety tips from a local urgent care. Such data-sharing is beneficial not only to the brand or retailer, but also, to the end consumer who now has a wealth of relevant information at their fingertips.

New markets and use cases. Consumers will be surprised by the broadening group of industries that will embrace immersive CX. Even your next trip to the DMV to renew your drivers' license could be very different from your last, and probably much less painful.

Staff empowerment made possible through data. Brands are understanding how allowing customer data to flow beyond marketing and sales can empower staff that interface with customers. These staff, in turn, serve as the brand ambassadors that can deliver VIP-level experiences for more customers, with the help of better information.


CX will get on the Artificial Intelligence (AI) train. It will begin with chatbots that answer guest questions or take orders via an in-venue AlexaTM or Siri® voice recognition software, and will expand from there. We can expect to see services and goods like meals and extra pillows delivered by robots, and cleaning bots entering a room automatically when guests have left the geofence area. Freed from devoting attention and bandwidth to routine matters, staff will now have the ability to dedicate devoted time and energy to high-value areas including supporting immersive experiences.

For brands who are just beginning to dip a toe in the water of immersive customer experiences, the time to accelerate these efforts is right now. It begins with understanding the data you have and how it can influence a customer's experience with your brand. This goes for both service and product brands. From there, companies will need to begin taking steps to institutionalize CX within their organization, ensuring that all segments of the business understand their role in a positive customer experience. Marketing will need to determine which experiences can be provided to which group of customers and when, personalizing those choices based on customer preference. While it may sound complex, it likely encompasses many of the things brands already do today, just on a much more personalized and meaningful level.

To learn more about our TE2 technology solution that helps marketers drive engagement and revenue, contact us here.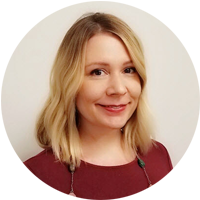 Danielle Chapman - Product Evangelist, TE2
Danielle joined TE2's San Diego office in 2015, and has a long history of helping hospitality, technology, consumer lifestyle and other brands improve their marketing ROI through the use of ad tech and martech tools. When she's not traveling to resort and theme park venues to advise TE2's customers on contextual content strategies, Danielle is planning her own international travel and taking advantage of all that sunny San Diego has to offer. Danielle is a graduate of the University of Oregon, the University of Malta and San Diego State University.