5 Takeaways from INTIX 2021: The Show Must Go On!
We were thrilled to join our global ticketing community in sharing successes, best practices and new ideas for a COVID era in this year's INTIX Live! Digital Conference. As part of this year's conference, accesso's Joe Wettstead (Vice President – Client Success) and Wendi Yanez (Director of Sales) shared insights from assisting our clients with their successful reopening strategies. Read on for the 5 biggest takeaways from their presentation, "The Show Must Go On: Charting Your Path to Successful Reopening in a COVID World."

1. Guests Have High Expectations for a Safe Experience
A recent report by Performance Research found that 63% of respondents have a higher concern about event health safety than they did previously, and 66% are more concerned with overall cleanliness and sanitation.
What does this mean for your venue?
It's important to consider your branding approach and how to position your organization as the safe entertainment choice. Think about how you want to be perceived by the public and look for opportunities to communicate new policies and expectations to your patrons. In the long run, it can only benefit your operations to build your brand as an organization that values safety and executes on those beliefs.
Educate a guest while they're shopping: look for opportunities to post your latest COVID-19 safety regulations throughout your ticketing site, whether it's through a dedicated navigation link or a pop-up message.
Send post-purchase reminders: Include reminders in your ticket confirmation email reminder emails closer to the show date.
Reinforce your messaging onsite: Be sure your patrons have plenty of visual cues and reminders to wear their mask and stay at least 6 feet apart. Don't forget to have PPE and hand sanitizer on hand.


2. A Safe Experience Begins at the Point of Purchase

As we know, minimizing face-to-face interactions is key to controlling the spread of COVID-19. Many of our clients are now pushing all ticket sales to the online channel of their box office ticketing software and limiting (or eliminating) in-person sales. Call centers now become the preferred way to offer a more concierge service for those guests who need it or want it.
What does this mean for your venue?
Do everything you can to drive online sales. Is your online ticketing page easy to navigate and use? Can it handle becoming a major source of traffic?
Be sure to reduce overall event capacity, and consider timed entry or reservations for GA events.
Implement socially distanced seat maps, which your box office ticketing software can help automate.

3. Technology Can Help You Facilitate a Safer Visit
Once a guest arrives, it's important to deliver on the promise your venue made for a safe experience. There are many ways that your technology can help with this. Consider touchless payments, virtual queuing, staggered entry, designated entry points and contactless entry scanning. We've noticed a huge surge in demand for contactless entry solutions, from universities and arenas using touchless kiosk scanners, to drive-in events scanning mobile tickets through the car window. The evolution and adaptation has been inspiring.

If your venue is not ready to physically welcome guests back, live streaming is a great option, allowing you to deliver an access code to live or recorded content.

4. Maximize Revenue by Embracing Technology – and Getting Creative!
Your ticketing strategies and technology solutions can work together to maximize your revenue.
Streaming Sales: Expand your geographical reach with live streamed events. This can be done either exclusively or in tandem with a live performance and guests in-house. We've had some interesting conversations around pricing a streaming ticket, and arguments can be made to justify a higher price with the assumption that more than one person is likely viewing the content.
VIP Experiences and Bundles: Your patrons want unique experiences, and we're all craving a return to normal. Don't miss the opportunity to keep patrons engaged and generate additional income through curated VIP experiences, packages and bundles on your ticketing site. You can include items such as tickets, retail, parking, food and beverages, special access – the possibilities are endless. We saw a large-scale holiday drive-through event in Los Angeles promote a VIP experience over the holidays where attendees received a priority lane, a goodie bag for the car and a socially-distanced photo with Santa.
Up-Sells and Cross-Sells: Use up-sells and cross-sells to increase awareness of these offers and encourage your guests to purchase.

5. Find Ways to Be Flexible Without Impacting Your Bottom Line
We know that one typical box office struggle is enforcing the "All Sales are Final" Policy. Offering other alternatives to cash or credit card refunds like online patron credits can be a great way to meet in the middle for customers who have these exceptional situations. No money leaves your organization, the patron will feel valued and will look forward to attending another event in the future. We've seen this as a life-saver for many venues and attractions, and we have encouraged our clients to be vigilant about updating terms and conditions with language to reflect these policies.
If you have questions or would like to learn more about our accesso ShoWare solution, contact us here or email [email protected] -- we'd love to help you navigate your way to a successful reopening!

More COVID-19 Resources for Live Entertainment Venues: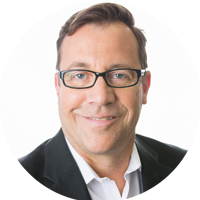 Joe Wettstead – Vice President Client Services, accesso ShoWare
Joe lives in Irvine, California with his wife Elizabeth, and his three kids are close by. He joined the accesso team in 2009 and has worked in the SaaS industry for 25 years. When he's not helping clients find unique solutions to business challenges, Joe loves golfing, hiking, surfing, traveling, wine tasting and really taking in all Southern California has to offer.