5 Features to Support Reopening in 2021: Themes for Contact Tracing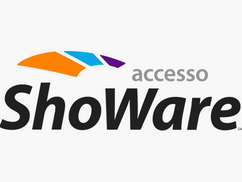 At accesso, we care deeply about our community, our client partners and our teams. The impact of the COVID-19 pandemic has been rapid and significant for both our communities and our industries, yet our commitment to supporting our valued partners is as strong as ever. In an effort to help you prepare for when you welcome guests back to your venue, we will continue to share insights and guidance to help you strengthen your business and serve your valued customers.
Over the past few weeks, we've introduced you to three essential box office ticketing software features that can help your venue reopen safely. We started with our exciting new Live Streaming integration before moving onto Spaced Seating, and last week, we covered a great way to boost patron loyalty and keep funds in-house with Online Patron Credits. Watch as accesso Sales Engineer Missy Chamberlain covers Themes for Contact Tracing in our next deminar video, and read on to see how useful this can be for your venue!
Contact tracing is a vital part of managing the pandemic. For venues who are welcoming guests back in person, it's essential to have a way to identify and notify patrons who may have come into contact with the coronavirus – but this can be daunting! Luckily, your ticketing system can help. Utilizing the Themes feature in our accesso ShoWare box office ticketing software allows you to collect the information you need to facilitate contact tracing before the ticket sale is finalized. With this information already in your ticketing system, your staff does not have to worry about collecting it on the night of the performance. If you need to access this data, you can use the Performance Theme Data report within the accesso ShoWare ticketing software to see everyone who purchased tickets, where they sat in the venue, and how you can contact them.
To get started with Themes, please contact your Client Services Manager who can help you set this up. Themes are configured at the performance level, so after your Theme is created, you can easily go into each performance and select your Theme from a drop-down menu.
Watch our deminar video to learn more! If you have questions or would like to learn more about our accesso ShoWare solution, contact us here or email [email protected] -- we'd love to help you navigate your way to a successful reopening!
More COVID-19 Resources for Live Entertainment Venues: