5 Features to Support Reopening in 2021: Special Messaging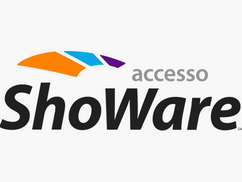 At accesso, we care deeply about our community, our client partners and our teams. The impact of the COVID-19 pandemic has been rapid and significant for both our communities and our industries, yet our commitment to supporting our valued partners is as strong as ever. In an effort to help you prepare for when you welcome guests back to your venue, we will continue to share insights and guidance to help you strengthen your business and serve your valued customers.
Ticketing has never been a "one size fits all" approach, and this is especially true in the age of the coronavirus. Does your box office ticketing software give you the tools you need to serve your guests successfully? Our white label accesso ShoWare box office ticketing software is highly flexible to meet the evolving needs of your venue during this uncertain time, and we've released several new enhancements over the past year to support your ability to reopen safely. For the final installment in our "5 Features to Support Reopening," we are focusing on Special Messaging. Watch as accesso Sales Engineer Missy Chamberlain introduces a new area for Special Messaging within the accesso ShoWare platform that can help you keep your guests informed.
During the pandemic, it's important to establish open and transparent communication with your guests so they know what to expect during their visit—and what is expected of them. Our accesso ShoWare platform offers several areas for Special Messaging, and the newest addition is a "Site Wide Important Information Popup" that can be displayed at your event page. This message will be displayed throughout the purchasing process, giving you many opportunities to reinforce the important information you are communicating to your guests. It is easily customizable and can be updated whenever you need to make changes (under "System Messages" in the "System Configuration" tab). Whether your message is a reminder to wear a mask for an upcoming performance or informing them that a show has been cancelled, our platform provides you the ability to keep your patrons informed.
Watch our deminar video to learn more! If you have questions or would like to learn more about our accesso ShoWare solution, contact us here or email [email protected] -- we'd love to help you navigate your way to a successful reopening!
Missed the other videos in our series? Watch them all here: