5 Features to Support Reopening in 2021: Spaced Seating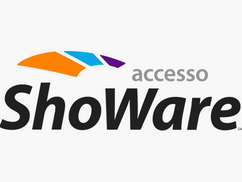 At accesso, we care deeply about our community, our client partners and our teams. The impact of the COVID-19 pandemic has been rapid and significant for both our communities and our industries, yet our commitment to supporting our valued partners is as strong as ever. In an effort to help you prepare for when you welcome guests back to your venue, we will continue to share insights and guidance to help you strengthen your business and serve your valued customers.
In our "5 Features to Support Reopening" series, we are exploring five features within our accesso ShoWare box office ticketing platform that can help your venue reopen safely and successfully. We debuted our exciting new Live Streaming functionality last week, and are now switching gears to an essential feature that was released earlier this year: Spaced Seating. Watch our deminar video presented by accesso Sales Engineer Missy Chamberlain or read on to learn more.
Keeping your patrons safe is important, and these days that means helping them keep their distance. Our socially-distanced seating functionality has created new logic in our seatmaps to help your venue meet CDC guidelines to keep your patrons at a safe distance from one another while seated. You can define a specific barrier of empty seats to the left and right of each seat selection, and allow your patrons to select their own seats or use "Quick Pick" functionality. Seats are automatically removed from the live map once tickets have been placed in the basket.
Watch our deminar video to learn more! If you have questions or would like to learn more about our accesso ShoWare solution, contact us here or email [email protected] -- we'd love to help you navigate your way to a successful reopening!
More COVID-19 Resources for Live Entertainment Venues: