5 Features to Support Reopening in 2021: Online Patron Credits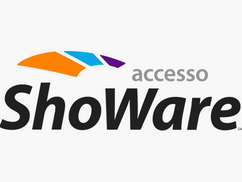 At accesso, we care deeply about our community, our client partners and our teams. The impact of the COVID-19 pandemic has been rapid and significant for both our communities and our industries, yet our commitment to supporting our valued partners is as strong as ever. In an effort to help you prepare for when you welcome guests back to your venue, we will continue to share insights and guidance to help you strengthen your business and serve your valued customers.
We believe that technology should give you the tools you need to solve problems—not create them. Our highly customizable accesso ShoWare box office ticketing software is packed with the features you need to sell tickets, maximize revenue and serve guests safely during this challenging time. For the next piece in our "5 Features to Support Reopening" series, we are introducing you to the Online Patron Credit Functionality in our accesso ShoWare ticketing system. Watch our video presented by accesso Sales Engineer Missy Chamberlain or read on to learn more.
Due to the pandemic, many clients have been experiencing a large number of performance cancellations, resulting in an enormous number of refunds. Patron Credits provides an option for your venue to refund the ticket sale to a patron credit and is a great alternative to issuing a direct refund. This helps keeps funds in-house and encourages patron loyalty. With COVID-19, we have expanded our Patron Credit functionality to allow for online redemption. When your patron is ready to redeem their credit, they can do so online, avoiding a call or visit to your box office.
Watch our deminar video to see this new tool in action! If you have questions or would like to learn more about our accesso ShoWare solution, contact us here or email [email protected] -- we'd love to help you navigate your way to a successful reopening!
More COVID-19 Resources for Live Entertainment Venues: