5 Features to Support Reopening in 2021: Live Streaming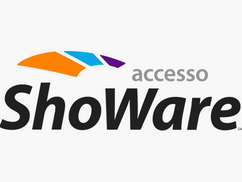 At accesso, we care deeply about our community, our client partners and our teams. The impact of the COVID-19 pandemic has been rapid and significant for both our communities and our industries, yet our commitment to supporting our valued partners is as strong as ever. In an effort to help you prepare for when you welcome guests back to your venue, we will continue to share insights and guidance to help you strengthen your business and serve your valued customers.
We are excited to kick off our "5 Features to Support Reopening" series with a brand new feature for our accesso ShoWareSM box office ticketing solution: Live Streaming! Watch our deminar video presented by accesso Sales Engineer Missy Chamberlain or read on to learn more.
Through a new integration with WOWZA, we now offer live streaming capabilities for our clients using the accesso ShoWare box office ticketing solution. This can help your venue increase revenue and offer your patrons the ability to safely view your performances without taking a seat in your theatre. Streaming can also help you serve new audiences across the world, opening your geographic reach for ticket sales.
Watch our deminar video to see this new feature in action! If you have questions or would like to learn more about our accesso ShoWare solution, contact us here or email [email protected] -- we'd love to help you navigate your way to a successful reopening!
More COVID-19 Resources for Live Entertainment Venues: