4 Tips for Getting the Most Out of Client Seminar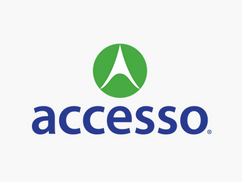 Attending accesso Client Seminar can help you gain product knowledge, explore new offerings and share insights with peers. Here are our top four tips for getting the most out of Client Seminar:


1. Do your homework
In order to maximize your time at Client Seminar, it's always smart to research the sessions you're considering attending. Read class descriptions carefully to determine which sessions are the right difficulty level for you, and also whether they'll cover topics that apply to your venue.
Once you select your "must-see" sessions, plan out your personal schedule. (Attendees of accesso Client Seminar 2022 will be invited to do so in Pathable, a mobile event platform, closer to the event.) Building out your schedule in advance will help you decide if you have room for more sessions, or if you might need to trim down your schedule. And make sure to schedule in "Time With an Expert" - one-on-one sessions with an accesso solution expert to workshop your most pressing business challenges!


2. Don't forget to network

accesso Client Seminar offers great educational sessions, but you can add even more to your learning experience through networking. Consider this an opportunity to meet peers with similar business goals. Meeting other accesso clients can provide exciting new ideas and give insight to how other clients are utilizing their accesso solutions.

3. Make time for fun!
Hosted at a different location each year, accesso Client Seminar can be a wonderful way to combine learning and adventure! Don't miss the chance to explore and immerse yourself in the local culture. Scope out what our host city has to offer ahead of time, like fun coffee shops or museums that highlight local history.

4. Recap while traveling home
If you have travel time that doesn't require your hands to be on the wheel, take a few minutes to organize your session notes and jot down your biggest takeaways. Reviewing your notes will help solidify what you've learned, so you can easily reference it in the future.
accesso Client Seminar is a great opportunity to expand both your knowledge and your network. Don't miss out on accesso Client Seminar 2022, hosted in stunning downtown Atlanta this September! Register today!