accesso Blog Series: Benefits of Hosted SaaS Solutions.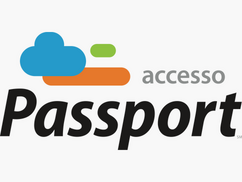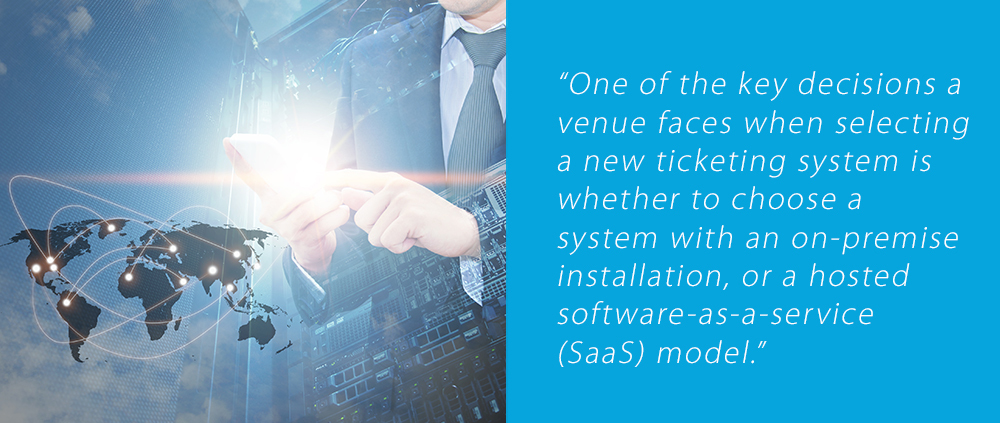 Running a major entertainment venue isn't all fun and games. Guests come to relax and enjoy themselves, but operators know that behind the scenes, it can be a challenging business. Quite a lot of hard work and innovation go into producing that experience for the visitors. Savvy operators are constantly on the lookout for how they can improve guest experiences, while reducing overall costs and streamlining their operations.
One of the key decisions a venue faces when selecting a new ticketing system is whether to choose a system with an on-premises installation, or a hosted software-as-a-service (SaaS) model. Hosted systems are increasingly popular in the entertainment and leisure industries for a variety of reasons, but first, what are the characteristics of a hosted system?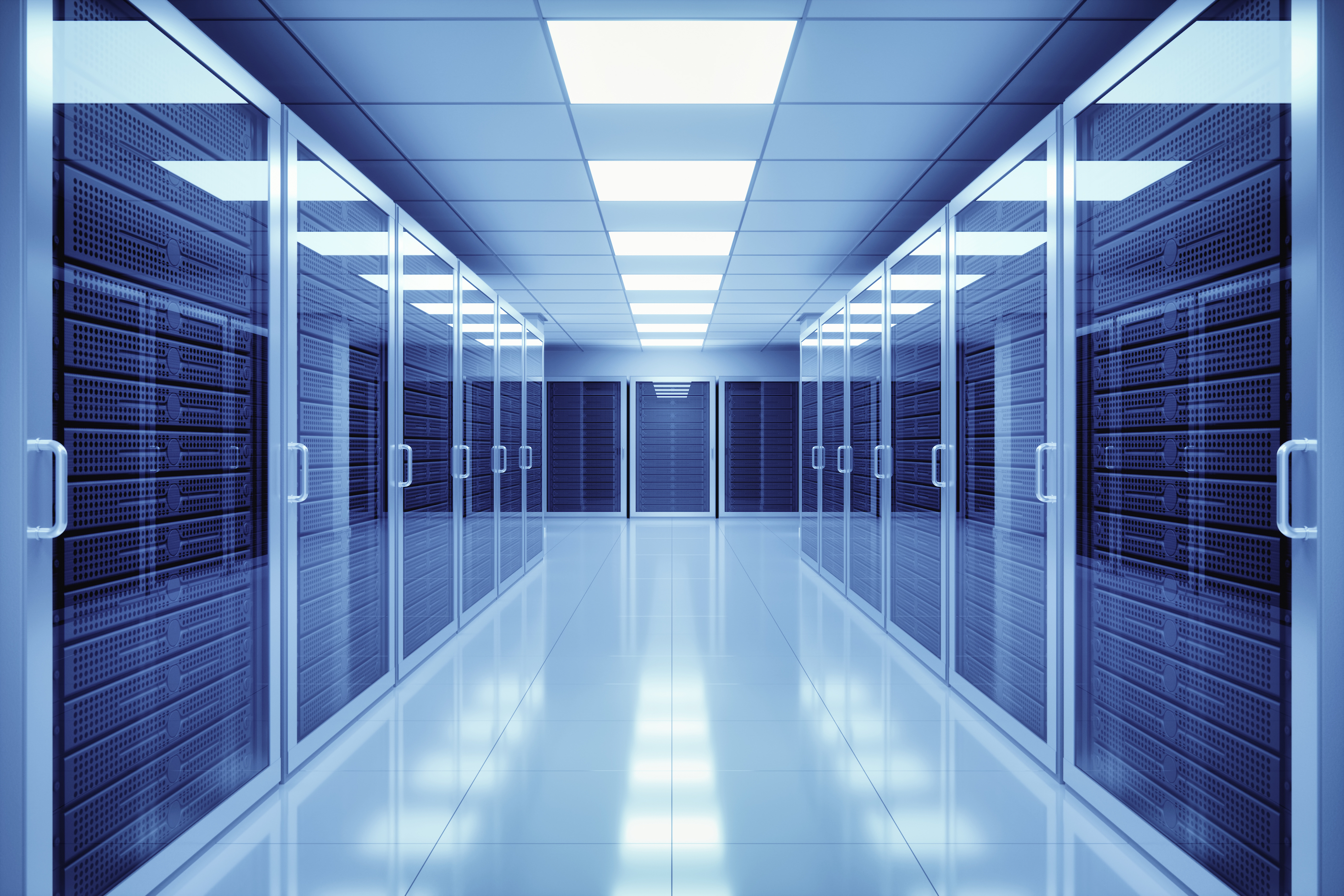 Most fundamentally, a hosted system is one that is provided and maintained by a third-party vendor at an off-site data center. Many hosted systems will still provide some on-site components, in the form of point-of-sale (POS) terminals, kiosks, and access control devices such as turnstiles or handheld scanners. Those local terminals then communicate with servers and databases which are located in a data center elsewhere – often referred to as "the cloud."
Why is that desirable? The benefits compared to an on-premises installation are several:
First, the size and capabilities of professional enterprise-class data centers, such as those provided by Rackspace or Amazon Web Services, dwarf by orders of magnitude what can be replicated at a local facility. The shared infrastructure of a major cloud data center provides reliability, bandwidth and scaling capability that would be cost-prohibitive to replicate locally. Servers can be created "on-demand" to handle sales peaks without permanent investment, and easily decommissioned when no longer needed. Even the standard resting capability of a major ticketing provider represents a concurrent capability well beyond what a single venue would typically provide.
Second, the staff and expertise required to maintain an enterprise-class system are not required to be maintained locally. Many entertainment and leisure venues are primarily focused on their core business; expert-level IT and eCommerce/mCommerce experience requires a very different skill set and focus. At accesso, we process approximately 55 million tickets per year, and have been providing such services for 25 years. Selling tickets IS our core competency.
Between the capabilities of our enterprise data centers and our staff expertise, we are able to achieve a level of reliability and concurrency that would be difficult to achieve otherwise. We achieve greater than 99.9% uptime on an annual basis, and have demonstrated peak capability to sell hundreds of thousands of tickets per hour.
In today's online world, the security of any solution is a key consideration. The threat landscape is constantly evolving, with new attack vectors appearing frequently. It is no longer sufficient to install anti-virus on your terminals and maintain a firewall; best practices dictate the use of advanced threat response tools like intrusion detection systems (IDS) and web application firewalls (WAF). Highly specialized managed security teams who monitor centralized logs and system activity constantly can detect and respond to threats much more quickly and effectively than most venues can do with internal staff.
Some industries are subject to compliance requirements through programs like the PCI-DSS payment processing standard or ISO 9001. Leveraging a third-party solution running in an enterprise-class data center can help streamline these audits by keeping local resources out of scope, and running through processes and systems that maintain these certifications.
These points illustrate some benefits of physically hosting one's ticketing system through a professional third-party system. The benefits are not limited to that, however.
Most importantly, the cost profile of hosted systems is very different than conventional on-site systems. Conventional systems often sell with a significant up-front cost, accompanied by an annual residual maintenance cost. That's just for the software you want to run, you still have to account for having the proper environment in which to run the onsite system. That often includes these even greater costs as well:
Hardware: Whether you choose physical servers or private virtualized appliances, you will incur a significant capital expenditure to purchase the actual machines. Typically, they will also require an independent support agreement. Data center standards indicate a hardware replacement cycle of every 3-5 years, so ultimately you will need to pay those costs again. Expanding your capacity requires similar additional investment. Additionally, financial depreciation and asset tracking overhead are also created.
Supporting-software licenses can be quite expensive as well. To run a fault-tolerant clustered database can easily run tens of thousands of dollars or more per year. Anti-virus and other security tools require additional costs.
Infrastructure: Servers are sensitive. If your facility does not already have a dedicated data room, then you need to create one that includes fire suppression, heavy-duty temperature control – a lot of computers produce a lot of heat! – uninterruptable power supplies (UPS), generators, security systems, etc. Leveraging a local co-location facility for your systems can alleviate some of these requirements, but then that incurs another additional cost.
Once you have an actual server facility available, you still need to provision networking; servers don't provide much benefit in isolation. Running an enterprise-class data center supporting a modern eCommerce/mCommerce site requires much more bandwidth than the standard Internet connection, and ideally would require connections to several independent ISPs to provide redundant capabilities. In front of that, additional costs for firewalls, routers and other network appliances continue building the cost profile.
Labor: Trained IT staff who are knowledgeable about how to build and maintain all this infrastructure are an enormous expense. Even a small team of 2-3 IT personnel will cost hundreds of thousands of dollars per year.
Collectively, the total cost of ownership (TCO) of an on-premises installation can easily exceed the cost of the software suite you want to purchase, several times over. The budgetary impact is significant, but even more importantly, the organizational distraction of managing such an infrastructure is one that many providers would prefer to avoid in favor of their core business.
Conversely, hosted systems usually feature a pay-as-you-go model, in which the venue pays for each transaction run through the system, billed on a recurring monthly basis. All the costs of hosting are absorbed by the provider, and built into the transactional fee. By serving a wide range of clients, the providers can distribute many of these costs across a wider base, making it a more cost-effective offering for their clients. Further, the pay-as-you-go model is attractive for both the venue and the vendor: the venue's costs scale along with their business, while the vendor is incented to continue a high level of service and development in the platform. Both parties' goals align: selling more tickets.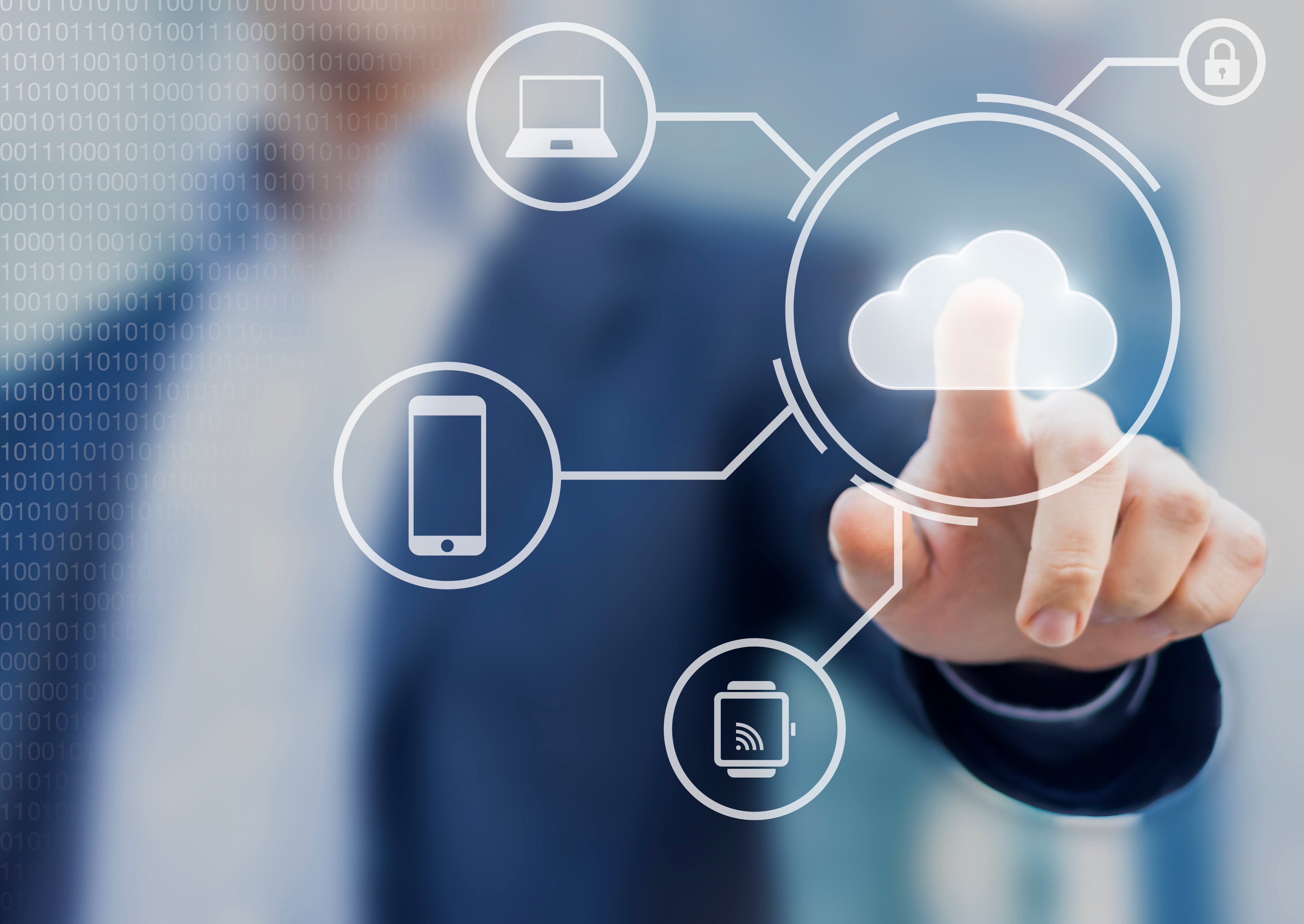 Another key benefit is that on-site installations typically provide for a product upgrade cycle on a quarterly basis, or even less frequently. These upgrade processes can be extremely difficult and labor-intensive for a venue, requiring the involvement of local staff for weeks on end to test and deploy. Due to the more direct control and oversight that a hosted model provides to the vendor, hosted solutions are usually upgraded much more frequently – from release cycles measured in weeks to a full continuous-integration (CI) model, in which updates are made many times per day as needs dictate. New functionality and customer-driven enhancements can be delivered far more quickly and easily than with a full on-premises system.
The appeals of selecting a hosted software-as-a-service vendor are clear. Increasingly, venues are finding this model the new standard in IT services -- not just for ticketing, but for any kind of software service. At accesso, we provide expert-level guidance and best-in-class solutions for venues of any size and market, and we look forward to helping you find the best solution to fit your needs!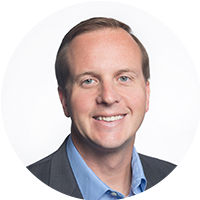 Eric Petrusic - Chief Technology Officer, Lake Mary Office

Eric Petrusic is accesso's Chief Technology Officer, and has taken a leading role in shaping accesso's solutions for the past 14 years. In the time left over between his duties of working with the various accesso product lines and chasing his three children, he enjoys playing chess, performing music, camping at the beach, and making the world's best pulled pork.