accesso Webinar Series: Transform the Guest Experience with Our New F&B Kiosk.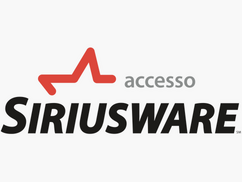 At accesso, we are dedicated to helping our clients exceed guest expectations through innovative technology solutions. Our new accesso Siriusware Food & Beverage Self-Service Kiosk features cutting-edge technology and gives guests a convenient, engaging and intuitive experience that can help reduce long lines, drive revenue and improve guest satisfaction. Our accesso Siriusware Sales Engineer Lyndsay Jones introduced our clients to this exciting new feature in a recent webinar.
Implementing a Food & Beverage Self-Service Kiosk can have a positive impact on the guest experience at your venue for several reasons. First, being able to self-order is the way of the future! As more organizations begin to realize the many benefits that self-service technology provide, it is quickly becoming a standard hardware choice to use in conjunction with POS software. Our Self-Service Kiosk allows you to stay ahead of the curve and offer innovative technology to your customers that will exceed their expectations. Secondly, kiosks empower guests to place their own order, ensuring order accuracy and guest satisfaction. Often, guests will discover (and utilize) customizations they did not even know were possible, whether these are complimentary or paid add-ons. With a quick and convenient ordering process, guided by photos and user-friendly interfaces, kiosks can also help reduce lines at your venue. Kiosks are also proven to increase revenue. By presenting guests with the right upsells that appeal to their tastes, you can increase revenue for your organization while also increasing guest satisfaction – it's a win-win!

It's no surprise that Self-Service Kiosks are taking the food industry by storm. Just a few of the many brands embracing kiosks include McDonald's, Shake Shack, Wendy's and Panera Bread. A recent report found that 7 in 10 McDonald's locations within Texas, Florida and Maryland have self-service kiosks, and the company is adding them at a rate at 1,000 stores per quarter. Panera Bread is known as an industry-leading e-tailer with their $120 Million "Panera 2.0" digital initiative intended to improve the guest experience. In the three years following the implementation, digital orders have risen to comprise more than a quarter of the chain's overall sales.

The hardware for our accesso Siriusware Food & Beverage Kiosk is an ELO I-Series for Windows and is available in both a countertop and a stand version. It has a minimal footprint allowing for maximum sales without the need for a sales station. As the order is sent to the kitchen, guests can have the option to complete their sale at the kiosk using a credit card, or they can pay and pick up their order at a different salespoint. With an intuitive layout, the kiosk is easy for your guests to navigate, no matter their experience with technology.
Not only does our accesso Siriusware Food & Beverage Kiosk provide a better experience for guests, but it also helps venues maximize operational efficiencies. By removing the need to staff a salespoint for order entry and empowering guests to place their own orders, a venue is able to shift employee efforts to other important areas that add value to the customer experience. Employees can now spend more time greeting guests, helping with questions, checking on the status of orders and even keeping the restaurant neat and clean.
Watch our webinar to learn more. To see what our accesso Siriusware solution can do for your venue, contact us here or email [email protected].