accesso Webinar Series Presents: Enhance Your eCommerce with Google Analytics™.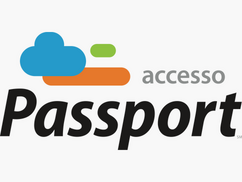 At accesso, we empower our clients to make data-driven decisions about their eCommerce stores in order to improve the guest journey. With so many elements that comprise the guest experience online, where should an organization focus their analysis? Our webinar on Google Analytics can be helpful for clients looking to get started, but there is a wealth of information that the standard service does not collect. We asked accesso Manager of Business Intelligence, Leslie Strickland, to take a deeper dive into the benefits of Google Analytics Enhanced eCommerce and how it integrates with our accesso Passport eCommerce ticketing solution for theme parks and attractions.
First, what differentiates standard Google Analytics eCommerce from the enhanced offering? The standard Google Analytics eCommerce service is the default setup for tracking sales transactions within an eCommerce store. It offers five reports that include an eCommerce overview, product performance, sales performance, transactions and time to purchase. All of these reports can be reproduced using data from an accesso Passport store, and they all focus on providing information about the ultimate conversion. Enhanced eCommerce provides all of this information as well as a greater visibility into the customer journey at different points and places throughout the online store.
One of the biggest benefits to Enhanced eCommerce is that it helps clients understand which products drive sales. It can also show how many times a specific product was viewed compared to how many times it was purchased. For clients with a diverse array of products, this can help them determine if such a wide variety of items is necessary or if it may be time to simplify the offering. Enhanced eCommerce also provides built-in sales funnels for shopping and checkout behavior. By having access to these standard sales funnels, clients can gain more visibility to better understand what store adjustments may be helping or hindering eCommerce conversions. Enhanced eCommerce also provides the ability to manually segment these funnels, so that clients can look at the shopping behavior of guests on mobile or from email marketing campaigns.

Whether an eCommerce store is selling single-day admission tickets for an amusement park, ski resort season passes, a zoo membership or even virtual queuing to a water park, Enhanced eCommerce provides several reports that are especially helpful for accesso Passport clients. Shopping & Checkout Behavior Reports help a client visualize the entire sales flow, identify where customers are lost and where to troubleshoot, segment campaigns to determine quality, monitor how changes in products or flows impact guest movement within the store and profile guests who complete key steps by creating new segments. The Product Performance Report allows clients to easily monitor sale of specific products and make decisions about simplifying or expanding product offerings, and the Product List Performance Report and Internal Promotion Reports can also be helpful ways to gauge success.

Getting set up with Enhanced eCommerce is easy! The first step is to set up tags, which is on the accesso side. We validate that an accesso Passport client is using Universal Analytics and then configure Google Tag Manager. Next, we turn on the configuration that enables Enhanced eCommerce, and finally, we ask our clients to turn on Enhanced eCommerce and create their checkout funnel. Our Client Services team has detailed instructions that can be shared for clients who are interested.

Watch our webinar to learn more. If you have questions or would like a personalized demo of our accesso Passport solution, let us know your business needs here or email [email protected].