accesso Blog Series: 2017 in Review - Celebrating the Past as We Look Toward the Future.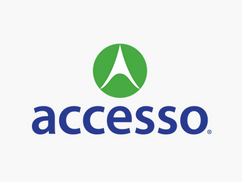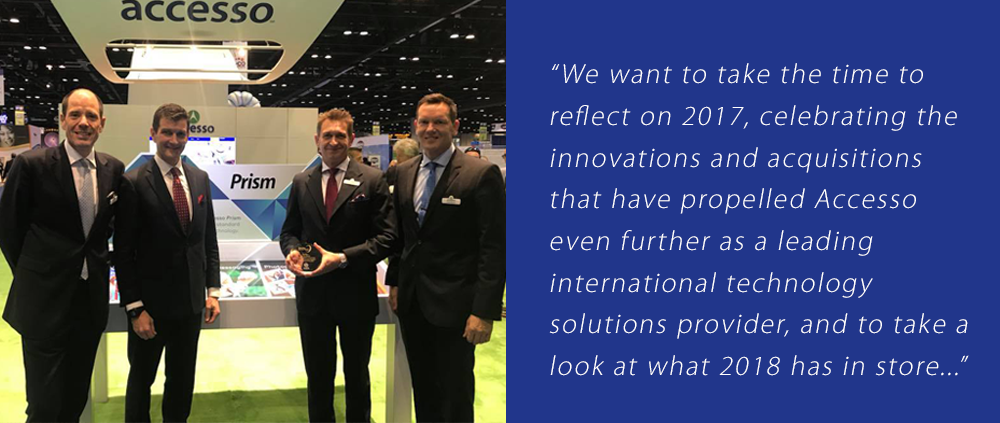 As we enter the new year, we want to take the time to reflect on 2017, celebrating the innovations and acquisitions that have propelled accesso even further as a leading international technology solutions provider, and to take a look at what 2018 has in store for the markets and industries we are so proud to serve.
We are humbled to say that accesso has been honored with awards this past year for our influence on the ongoing evolution of internal operations and, ultimately, the guest experience. From Orlando Business Journal's Innovations in Technology Awards to Lloyds National Business Awards, where we were honored as the Mid-Market Business of the Year for our vision, ambition and commitment to service, 2017 has been a landmark year for accesso, and the industry has taken note.
Each year, we look forward to attending the International Association of Amusement Parks and Attractions (IAAPA) Expo. It serves as the perfect stage for accesso to share our technology and presents a one-of-a-kind opportunity for us to connect face-to-face with many of our clients, new prospects and potential investors from around the world.
At this year's Expo, we were honored at the IAAPA Brass Ring Awards ceremony for our accesso PrismSM wearable technology, a next-generation, wearable device that presents new, groundbreaking ways for parks, water parks and other attractions to connect with their guests.
In addition to the Brass Ring Award for "Best New Product Technology Applied to Amusements," we were thrilled to receive IAAPA's highest honor – the Impact Award – for accesso Prism's incredible impact, both now and in the future, on the amusement parks and attractions industry.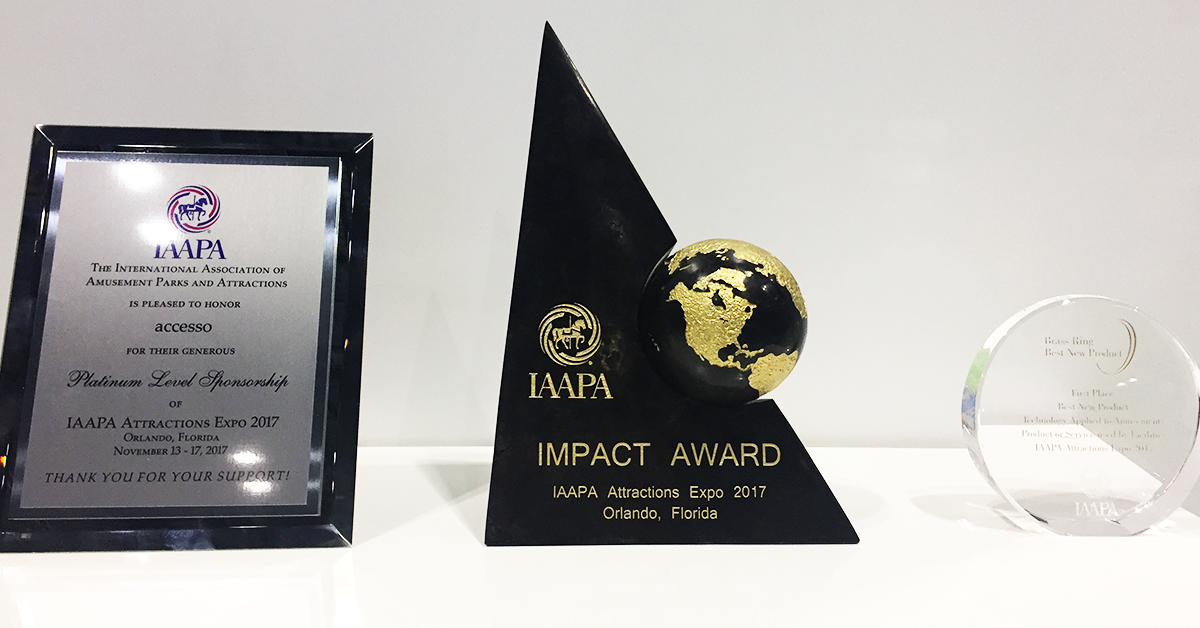 We also celebrated a number of new partnerships and agreements in 2017. Six companies within the leisure, entertainment and cultural markets – including the Florida Attractions Association, Village Roadshow Theme Parks and Experiencias Xcaret – partnered with accesso in 2017 to implement our innovative ticketing platforms and point-of-sale solutions to simplify operations, streamline transactions and enhance the overall guest experience.
We were also proud to enhance the power of the accesso ShoWareSM ticketing solution with the integration of two new platforms: Ingresso, a global distribution system targeting the entertainment industry, and PayPal, a trusted global leader in online payments. With access to Ingresso's expansive network of ticket distribution channels – reaching more than 1 billion consumers worldwide – and the use of PayPal's convenient and popular payment options, accesso ShoWare clients can further maximize ticket sales and provide a more hassle-free and efficient payment process for their patrons.
Our acquisition in July of The Experience Engine™ (TE2) – the largest in accesso's history – may be the most exciting development of the year. TE2 bridges the physical and digital gap throughout all phases of the guest experience by crafting individual profiles for each guest. Through fabricated touch points, operators can craft a one-of-a-kind, individualized experience while guiding guests along their entire journey – from the moment they decide to purchase a ticket, through their time on-site and once they've returned home. accesso's suite of award-winning technology, combined with TE2's data-driven insights, sets the stage for operators and providers to drive revenue, add value and revolutionize the guest experience like never before.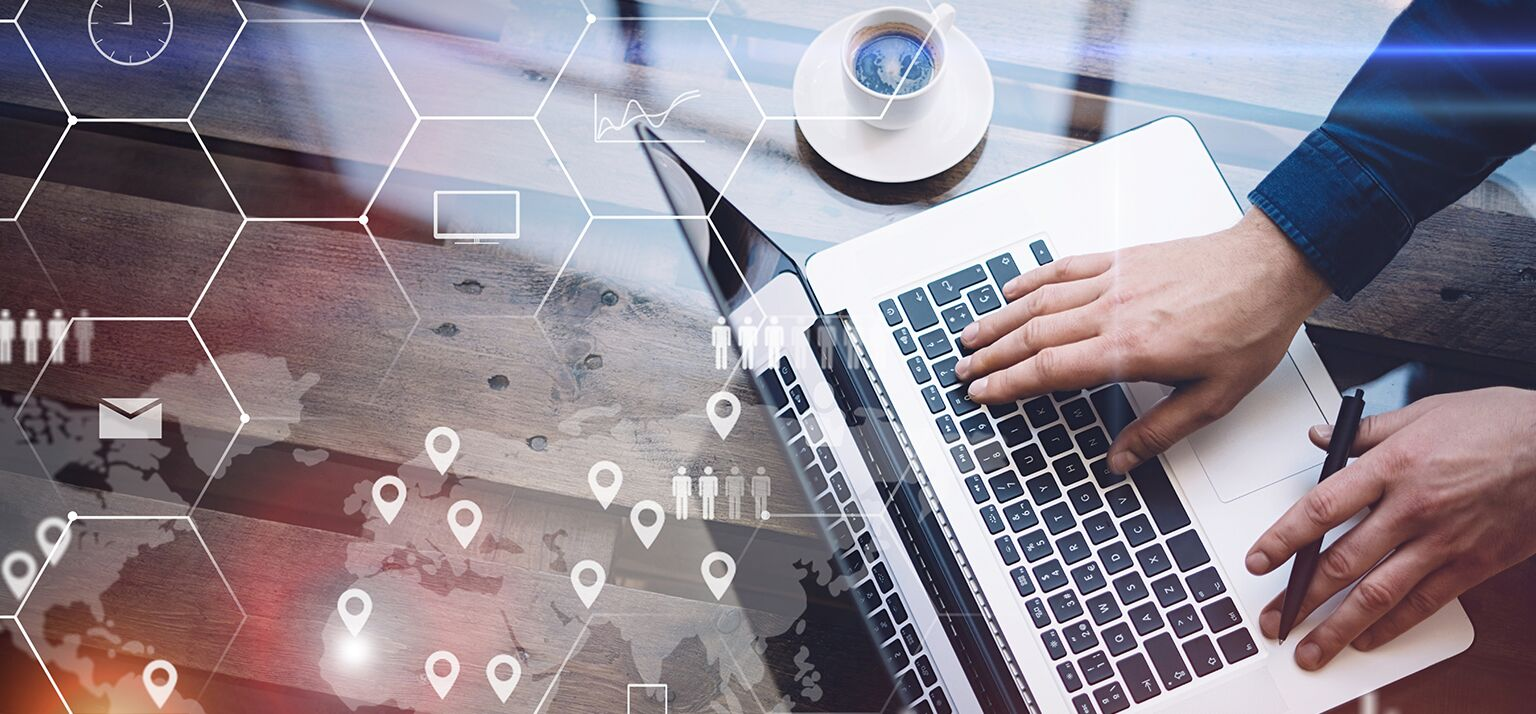 Looking forward to 2018, we naturally ask, "What's next?"

With activities ranked as the third-largest segment of travel – and projected to account for $174 billion of global spending by 2020 – what trends and movements will have the greatest impact on the way operators will need to adapt to stay ahead of the pack?

Leveraging Insightful Data: Every company, by nature, has data at its disposal. However, it's what you do with the data that is so important. Without leveraging what you know about guests to predict what they want – perhaps before they even know themselves – data alone does not carry any value.


The Mobile Experience: With 40 percent of travel sales being made on mobile devices, it makes sense that most companies have moved beyond the traditional web presence to incorporate this new platform. However, simply having a mobile app is not enough; keen attention to detail must be paid to the design and layout to ensure a user-friendly interface that is easy to navigate.

An engaging mobile app establishes new communication pathways between operators and their guests and presents the opportunity to grab and hold on to a potential customer's attention; 46 percent of shoppers are less likely to seek out alternative options when using a company's mobile app.

This being said, it is crucial that operators keep eCommerce top-of-mind. By creating a platform that features a simple and pleasingly responsive design, adaptable to desktop, tablets and mobile devices, operators can ensure a seamless and enjoyable experience for guests and the opportunity for incrementally driven revenue through dynamic up-sell messaging throughout the online shopping experience.


Building Loyalty: As a new era is emerging, where millennials, who hold an estimated combination of $2.5 trillion in global spending power, are entering their prime spending years, trends in travel and leisure are moving away from tradition and predictability in favor of new, out-of-the-ordinary experiences. To keep up with the ebb and flow of the industry, it's important for operators to not only be closely familiar with their guests' preferences and habits, but to build long-term relationships with those guests.

Personalized promotional offers can play a role in sparking this relationship. When presented with a promotional offer, 30 percent of travelers would take a trip when they weren't planning to and 25 percent would consider going to a destination they weren't previously familiar with.

Loyalty programs and incentives are playing an ever-increasing role in guest relationship management. In the past two years alone, the number of U.S. hotel guests who belong to a frequent-stay loyalty program jumped from 37 to 63 percent. And, while loyalty programs as a whole are on the rise, it's important to remember that different customers are enticed by different incentives. Drawing back to the importance of leveraged, insightful data, operators can offer tailored perks to match guest preferences if they are aware of what appeals to each individual guest.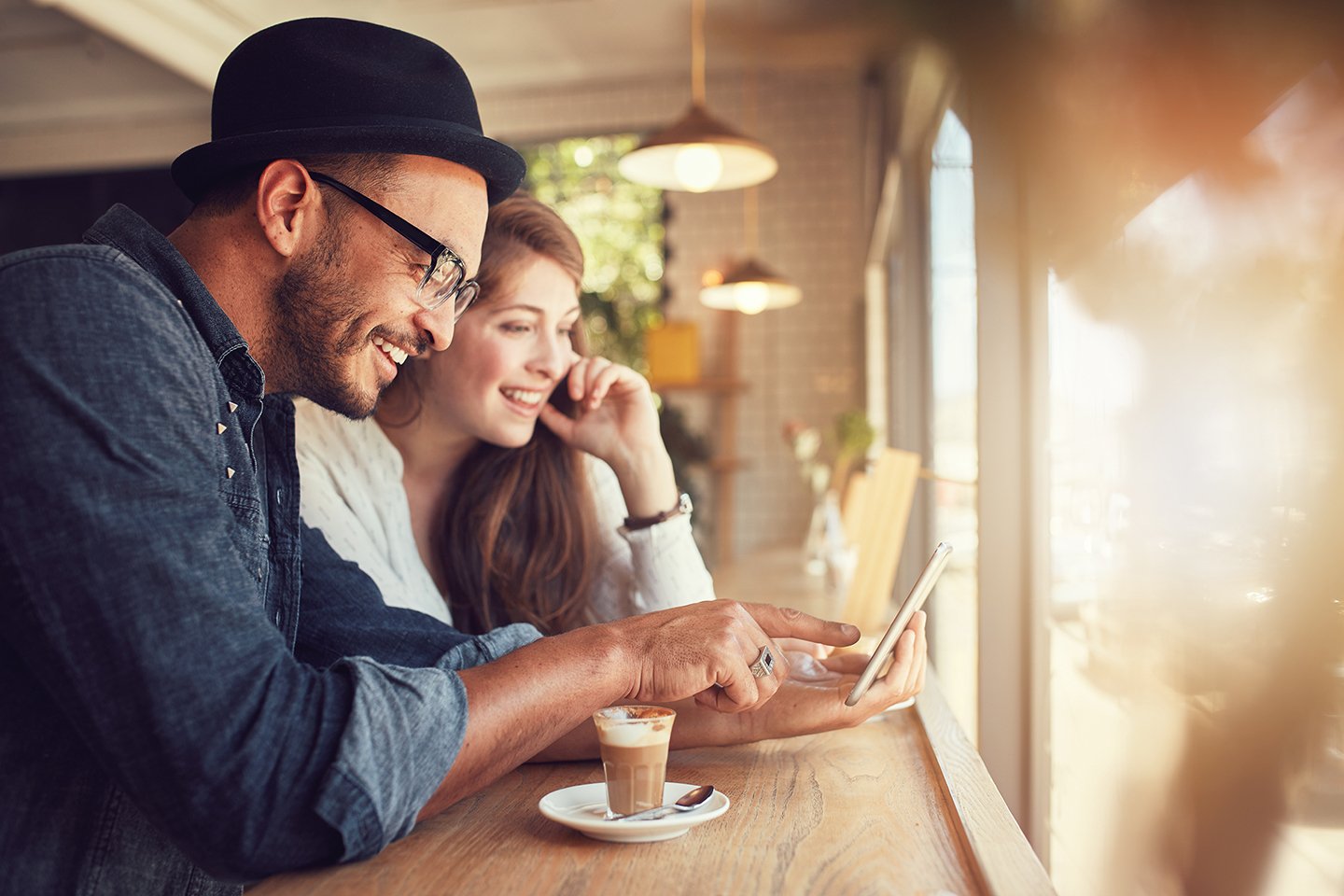 These trends have one connective, underlying theme that will be key to attaining and keeping the attention and loyalty of guests in 2018: personalization.
Travelers are more loyal to a company that personalizes their experiences and a study by Wunderman found that the vast majority of consumers reported that brands need to actively demonstrate that they understand and care about them as individuals before they even consider making a purchase.

In the ongoing quest for true personalization, operators will find new ways to use existing technology, as well as apply new technological innovations, to better know and understand guests, and to cater directly to their needs and desires. In a time when travelers are seeking customization and an experience that is unique from beginning to end, the utilization of insightful data to communicate with them as individuals (as opposed to a member of the mass market) is what will lead to longstanding, mutually beneficial relationships between operators and their guests.
With an exciting year ahead of us that is ripe with potential, it will be critical to stay on the forefront of the ever-evolving technological landscape and work to provide the differentiation that elevates an experience from simply acceptable to unforgettable.
To learn more about our accesso solutions, contact us here.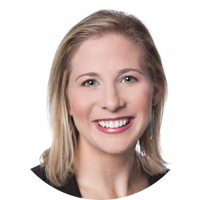 Tara Morandi - Vice President, Marketing
Tara joined accesso in 2011, and leads the marketing efforts for the accesso brand. She began her career in the Leisure Industry as a Marketing Director for a waterslide company where she traveled the world testing water slides like a crash test dummy! Over the past 7 years, she has been part of the company's five acquisitions and rebranded them under the accesso umbrella. When she's not policing our brand and leading our advertising, marketing and public relations strategies for us, she enjoys running races, binge-watching Netflix and hanging out at home with her two daughters and husband.