How to "Future-Proof" Your Ski Resort in 3 Steps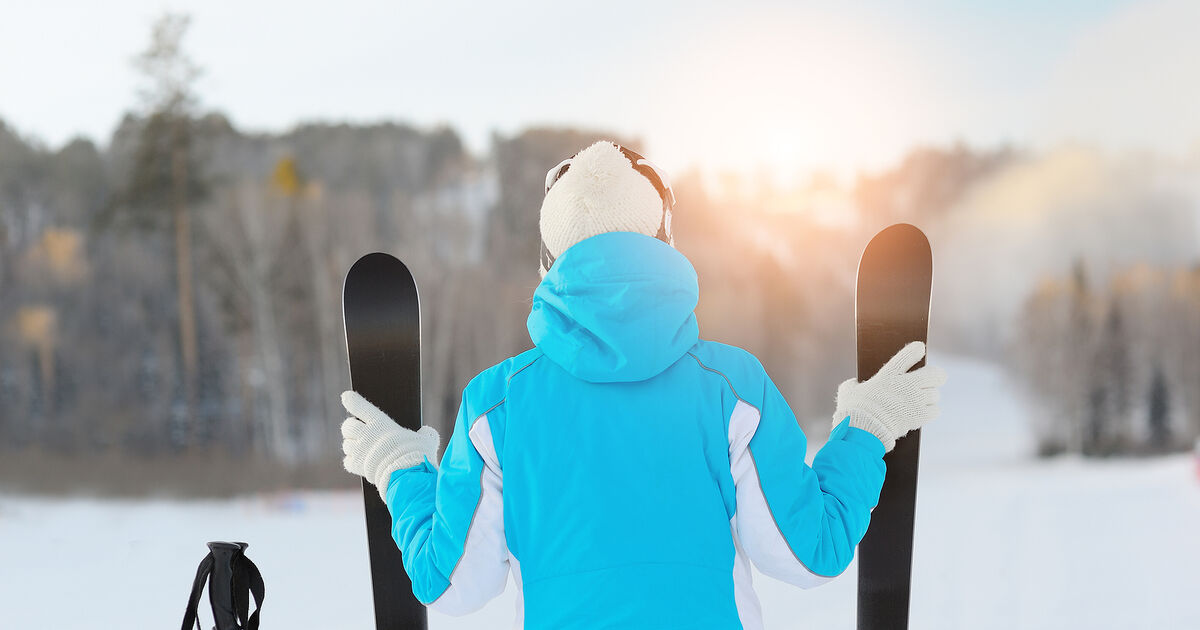 It's no secret that the 2020-2021 season brought unique challenges to the ski industry, as social distancing forced us to dramatically change the way we welcome guests. Yet, through these challenges, we've also seen the industry take exciting steps to evolve their operations through new and innovative technologies. As we head into the 2021 National Ski Area Association (NSAA) National Convention, we're excited to witness these types of forward-thinking improvements, and to hear the industry's call to move quickly on embracing these technologies. As ski operators look to future-proof their operations for whatever may lie ahead, one thing remains clear: the best way to predict the future is to create it.
1. Build a Seamless Online Presence
Many times, the consumer experience begins before they even step foot on-site-- starting with the first impression of a brand's eCommerce platform. For ski area operators in particular, having a strong, multifaceted online presence has become vital. Selling advance tickets online has become essential for ski areas needing to manage reduced capacity and staffing challenges -- to the point where some have even eliminated on-site, day-of-ticket purchasing altogether.
It's important to ensure your eCommerce platform is equipped with every piece of information a guest may need ahead of their visit (including operation times, available activities and time-specific COVID-19 guidelines) in a full-service, easy-to-use online storefront. With these elements in place, you can help guests fully plan out their stay, purchase the items necessary to round it out, and be truly prepared for their upcoming visit.
Guiding the Guest Journey Online
Because so much of the purchasing process has shifted to the digital realm, operators should consider investing in an eCommerce platform that allows for a seamless, integrated online shopping experience. Your online ticketing can help you provide strategic purchasing reminders that deliver greater value for your guests. For example, as guests prepare for online check-out, your eCommerce platform can remind them that they forgot to add a parking pass or equipment rental that may be of interest to them. These new channels for guest communication help ensure your guests have everything they need to enjoy their day on the slopes, while building out unique up-sell and cross-sell opportunities that will positively impact your bottom line.
Furthermore, research over the last year has shown that many consumers value a brand's COVID-19 safety measures over brand loyalty, with 66% of consumers saying it would impact a future visit. Operators should communicate early and often with their guests on how they plan to facilitate a safe return to the slopes – and a key place for this information is on your online ticketing platform.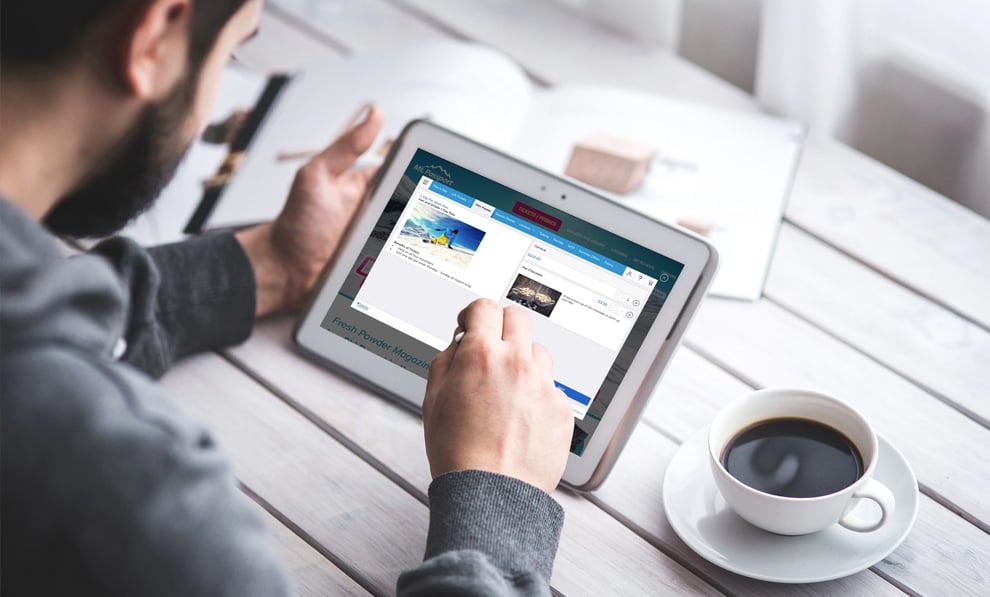 Reaching a New Demographic
Finally, with the anticipated arrival of a new generation of skiers – Generation Z – it's important to ensure that your eCommerce platform is equipped to meet the needs and expectations of this tech-savvy generation, serving them a beautiful experience on both desktop and mobile devices.
Your skiers want to be able to purchase everything they need for their visit on a mobile device. Unfortunately, many websites are poorly designed for mobile: research shows that 79% of smartphone users completed an online transaction using their mobile device last year, but purchases made on mobile show one of the largest cart abandonment rates at a whopping 85.65%! A fully responsive eCommerce platform like our accesso Passport® online ticketing system can help you deliver a beautiful and engaging mobile site that can maximize conversions.
Common issues that cause for cart abandonment include a complicated checkout-process, platform errors, and an unsecured website. In short, if a website seems suspicious, doesn't work, or is overly complicated, your online shoppers become impatient and less likely to complete their order. By implementing the right technology, operators can easily eliminate many of these barriers, to purchase completion and, in doing so, significantly improve purchase completion rates.

2. Step Out of Line and Into Increased Revenue
Another technology worth mentioning is virtual queuing, which allows guests the convenience of holding their spot in line without having to be physically tethered to a particular location in order to keep their place. Virtual queuing has made its way out of the theme parks and onto the slopes, and for good reason.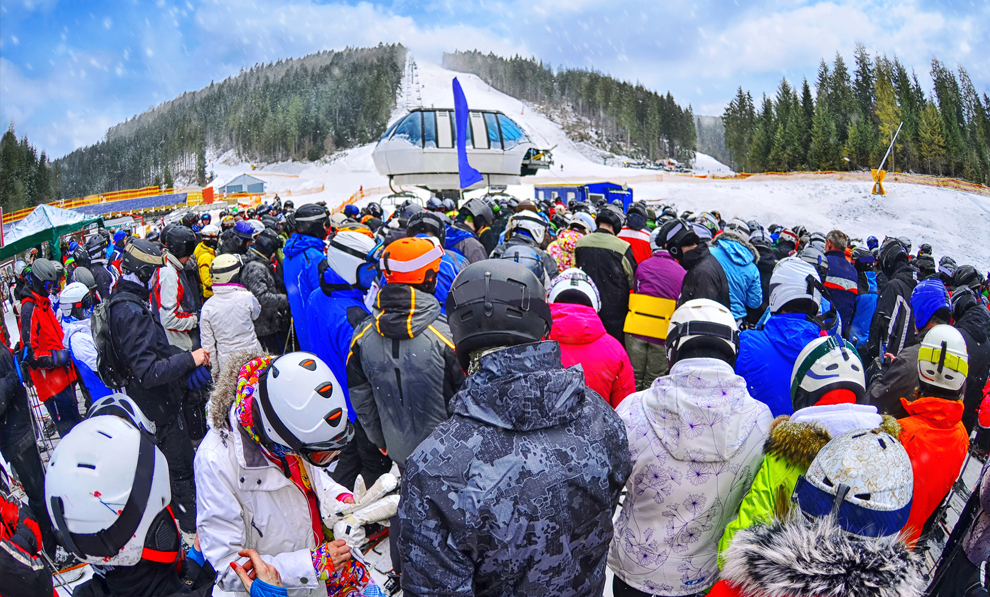 Virtual queuing technology holds the power to do much more than save guests time in the lift line; with the right solution, operators can empower guests to move from equipment rentals to the slopes, on to dining and the gift shop - all with ease. The solution enables flexible and safe control of guest traffic, reduces congestion and, ultimately, increases on-site sales. (After all, less time spent in line means more time for guests to take in all your resort has to offer.)
The proof is in the numbers. Looking to the end-of-season evaluation from Walibi Holland – a valued accesso partner in the Netherlands – these results showed that virtual queuing was vital to the operator's reopening process in 2020.
Higher guest satisfaction: The park noted that virtual queuing played a crucial role in maintaining overall guest satisfaction for the theme park's 2020 season, keeping it on par with 2019 levels despite the challenging year.
Increased spend: More than 75% of Walibi Holland guests made F&B purchases during their time in a virtual queue.
Repeat visitation: A majority of guests reported they were more likely to return to the theme park for future visits if virtual queuing remained in place.
Of course, a theme park venue differs in many ways from a ski area or resort, but the elements that fed into such successful use of accesso virtual queuing at Walibi Holland – convenience, ease of use, brand engagement and physical safety – would remain the same for essentially any operator, including those in the snow business.

3. Personalize - and Simplify - the Guest Experience
Once guests arrive, their expectations for a fast, convenient and enjoyable experience remain firmly intact. Many operators are creating dynamic, white-label mobile applications that serve as "one-stop shops" for virtually anything a guest may need leading up to and throughout their stay-- including ticketing, mobile F&B ordering and more.
Leveraging an integrated guest experience management platform – like The Experience EngineTM (TE2) from accesso – can help operators ensure those expectations are met. TE2 allows users to establish guest profiles by unifying data such as past purchases, restaurant bookings, reservation details and more. This helps operators deliver on guests' preferences at the right time, at the right place and through the right communications channel. It also provides a digital wallet feature that makes it easier for guests to retrieve their own information throughout their experience.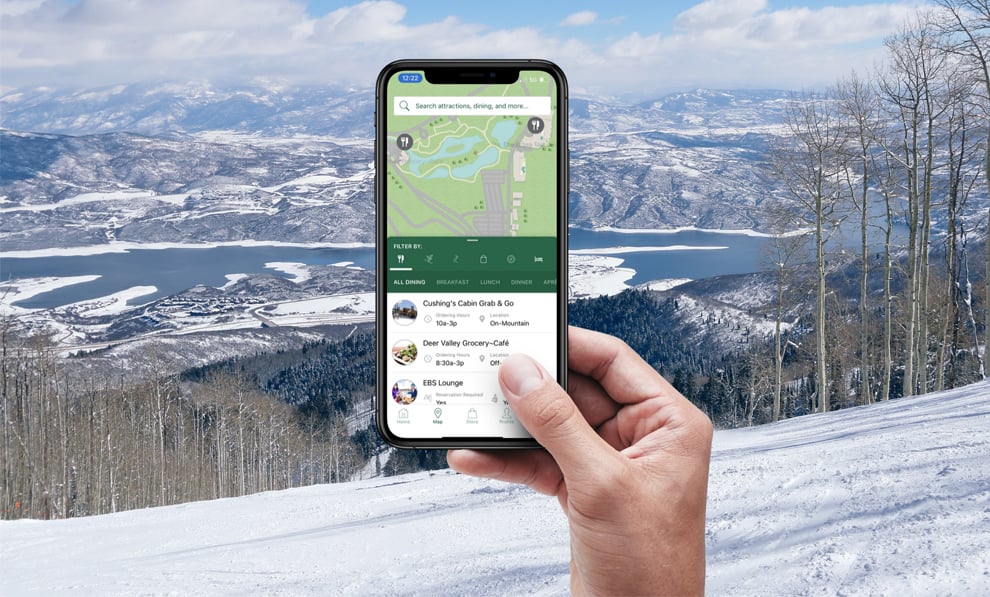 The Convenience of Mobile Ordering
For example, Alterra Mountain Company currently leverages our TE2 solution to power the app for its global season pass, "Ikon Pass." This technological integration allows guests access to mobile ordering and restaurant arrival time booking functionality at more than 40 F&B service locations across six of Alterra Mountain Company's North American properties. Guests have the power to curate the dining experience they desire, and enjoy easy access to dining information and menu specifics that they can explore at their own pace. Once they decide on their restaurant, they can book an arrival time or go straight to ordering their food. When ordering, guests can customize their selections, claim special offers customized for them and choose their preferred method of pickup or delivery order fulfillment – all through the Ikon Pass mobile app or a separate, standalone web portal.
Personalizing the User Experience
Alterra Mountain Company can also create up-sell and cross-sell opportunities that match the preferences of each guest. These relevant offers are based on real data and help boost revenue while also helping their skiers plan for a better day. Once customers are given the opportunity to organize and plan their activities, the stress of traveling is reduced, leaving them more time and freedom to create lasting memories with their group or loved ones.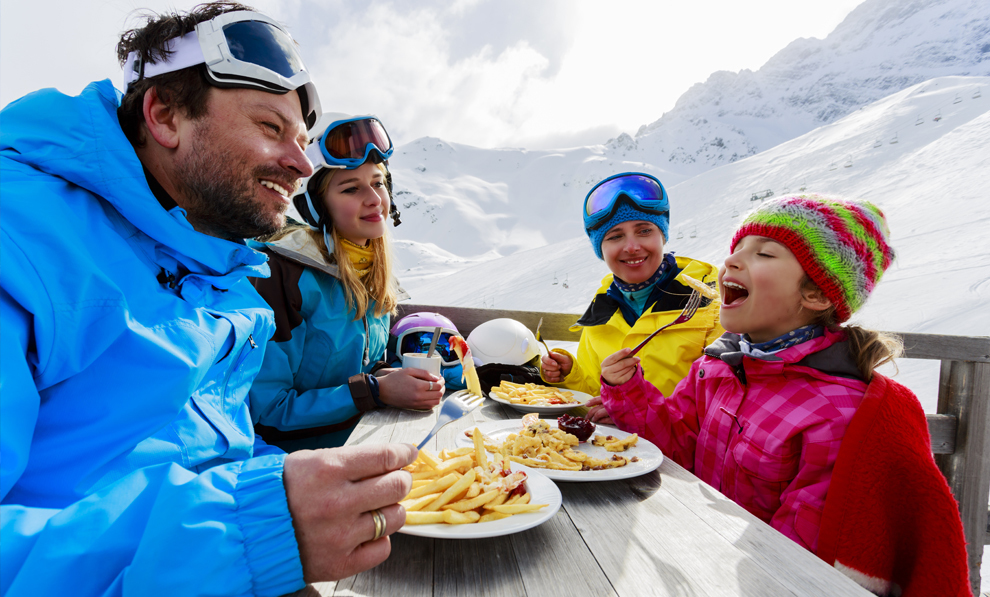 Operators seeking to deliver a unique and unforgettable experience must begin to transition to more technologically advanced and practical methods to truly succeed in the pandemic's wake. Solutions like mobile F&B, eCommerce and virtual queuing are just the tip of the iceberg for what is to come for the industry. Those that not only realize this, but act on it, have the power to become the architects of their own tomorrow. As this pandemic has proven, we must always be prepared to face the unexpected with resilience and innovation. The future is no longer on the horizon; the future is now. Ready to start building yours today? Reach out – we're here to help.
Looking for more resources for ski?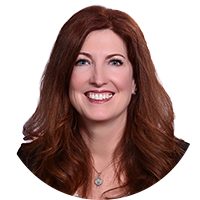 Mechele Larmore - Senior Vice President, Sales & Marketing
Mechele has nearly 20 years of experience in the technology industry. As the SVP of Sales and Marketing for accesso, Mechele's team consists of marketing, sales directors, sales engineers, Salesforce administration, and our contract manager. When she began her career in the ski industry, she planned to move to Lake Tahoe for one ski season and has never left! When she's not strategizing our sales initiatives, Mechele is happiest when enjoying everything nature has to offer with her husband Jim and her labradoodle Elle.