Tech systems becoming more important for amusement parks – Tom Burnet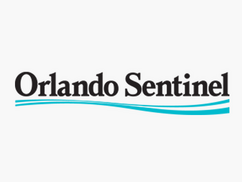 Orlando Sentinel staff reporter Jason Garcia recently interviewed Tom Burnet, chief executive officer of accesso ®, about the growth potential of e-ticketing and virtual queuing.
An excerpt:
"CFB: What exactly does accesso do?
We innovate, develop and deliver technology solutions that help theme park and leisure attraction operators enhance the guest experience and drive revenue. Our solutions, which are deployed by more than 140 attractions worldwide, including 8 of the top 10 operators, add value at every point in the guest journey. We drive attendance, we handle payments, we take guests out of line and we increase engagement.
Our e-commerce and mobile ticketing applications help drive advance purchase commitments, which in turn drive in-park spending. Our payment systems support the trend by theme-park operators to implement payment plans for their season and annual passes. Our patented accesso LoQueue virtual queuing systems take guests out of lines at all kind of attractions, which increases both guest satisfaction levels and in-park spending. And our mobile apps better connect theme parks with their guests.
CFB: What's the growth potential for e-ticketing and virtual queuing?
The potential is astounding. It's estimated that the number of active cell phones worldwide will reach 7.3 billion in 2014, meaning there will be more in-use cell phones than there are people on the planet. Added to that is the fact that consumers now rely on their phones for an astonishing range of activities — and their enthusiasm for those devices continues to intensify. …
That volume has the complete attention of every theme park and leisure operator, regardless of size or location across the globe. Just like the migration to the Internet 10 years ago, they are realizing they have to make the appropriate adjustments to their sales strategies to capture this new purchase channel. And operators aren't dragging their feet this time around. They are being much more aggressive in their response to transformative technology."
Read the full article here.