Six Flags contractor unveils new wrist band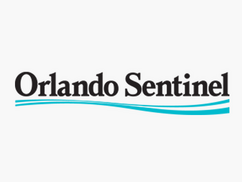 Reporter Sandra Pedicini of the Orlando Sentinel reports that accesso, a technology company with North American headquarters in Lake Mary, on Tuesday unveiled a new electronic wrist band that will be used at Six Flags and other parks it works with.
It's called Prism, and it's sort of part MagicBand, part smartphone. It will replace older ticketing and queuing technology.
Prism would essentially allow visitors to enter a theme park without needing their phones or wallets to fully enjoy the day. Guests will "have the entire park operation on their wrist," Chief Executive Officer Steve Brown said.
To read the full story, click here.