Siriusware Signs On Five Major Attractions.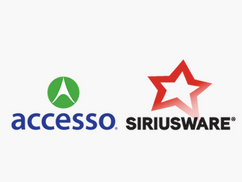 TAOS, NM (17-March-2014) – Siriusware, a division of accesso Technology Group plc (AIM: ACSO), the premier technology provider to the global attractions industry, today announced five major contract wins.
Agreements have been signed with iFLY Virginia Beach, Jasper Tramway Acquisition Corporation, African Lion Safari & Game Farm LTD., Holocaust Museum Houston and the National Aquarium in Baltimore for a variety of Siriusware Salespoint Solutions that include eCommerce, Front Gate, Access Control, Group Sales, Memberships, Kiosks and Retail.
"We are honored to be working with such a distinguished collection of attractions, and look forward to partnering with all of them to help them optimize their sales strategies, and prepare for peak season," said Mark Danemann, Siriusware president.
The flexibility of Siriusware's solutions combined with the software's ability to integrate with existing data systems were key drivers that led all five venues to select Siriusware as a vendor.
###
About accesso Technology Group: accesso (AIM: ACSO) is the premier technology solutions provider to the global attractions and leisure industry. The company's patented and award-winning solutions drive increased revenue for attraction operators by significantly improving the most important part of an attraction visit: the guest experience.
The company's Siriusware division is a leading ticketing and guest management point-of-sale technology provider to the attractions and leisure industries. Siriusware solutions are used at more than 250 amusement and water parks, museums and attractions in six countries. In addition to ticketing, Siriusware offers membership, retail, food and beverage, group scheduling, reservations and a host of other solutions all completely integrated into a seamless package.
About iFLY Virigina Beach: Virginia Beach is the first city in Virginia to land an iFLY indoor skydiving facility. Scheduled to open in fall 2014, iFLY Virgina Beach will be the 27th vertical wind tunnel built by Austin-based iFLY and will boast a 14′-diameter wind tunnel capable of speeds of up to 160 mph. Customers fly accompanied by a certified instructor and fly at their own level of comfort, from a few feet off the ground with basic belly flying to more aerial gymnastics maneuvers at greater heights based on level of experience. For more information – www.virginiabeach.iflyworld.com.
About Jasper Tramway Acquisition Corporation: Based in Jasper National Park in Alberta, Jasper Tramway is the longest and highest guided aerial tramway in Canada and the only guided aerial ropeway in the Canadian Rockies. The Tramway provides visitors unprecedented views of six mountain ranges, glacial fed lakes, the Athabasca river (Alberta's longest) and the scenic mountain town-site of Jasper. For more information – www.jasperskytram.com.
About African Lion Safari & Game Farm LTD: Canada's Original Safari Adventure, African Lion Safari has been bringing majestic animals and exotic birds to Canadians for more than 40 years. With over 1,000 exotic birds and over 100 different species of animals, there's a lot for guests to see as they drive through the wildlife park. For more information – www.lionsafari.com.
About Holocaust Museum Houston: Dedicated to educating people about the Holocaust and remembering the 6 million Jews and other innocent victims and honoring the survivors' legacy, Holocaust Museum Houston uses the lessons of the Holocaust and other genocides to teach the dangers of hatred, prejudice and apathy. Charged with educating students and the public about the dangers of prejudice and hatred in society, Holocaust Museum Houston opened its doors in March of 1996. Since that time, impassioned notes, poems, artwork and other gifts, from school children and adults alike, attest to the life-changing thoughts generated by just one visit to this unique facility.
About National Aquarium Baltimore: This nonprofit aquatic education and conservation organization inspires conservation of the world's aquatic treasures. Its living collection includes over 17,000 animals from more than 750 species of fish, birds, amphibians, reptiles, and mammals all residing in award-winning, naturalistic habitats.