Siriusware Rebrand Leverages accesso Name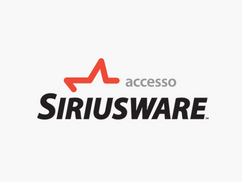 LONDON (8-April-2015) – accesso (AIM:ACSO),the premier technology solutions provider to the global attractions and leisure industry, today announced the rebranding of its Siriusware Salespoint Solutions to accesso SiriuswareSM.
The rebrand for accesso Siriusware includes a new product logo and brand identity as part of the rebrand, as well as incorporating the accesso Siriusware solution into the accesso website (www.accesso.com).
Since its acquisition by accesso in December 2013, Siriusware has continued to successfully diversify beyond its traditional ski industry base to by offering its ticketing, guest management and point-of-sale technology to cultural attractions and other leisure industry clients.
"Siriusware has been an important element of our strategic expansion into the broader leisure market," said Tom Burnet, accesso CEO. "Following the successful integration of our operations, we're confident the Accesso Siriusware rebrand allows us to leverage the collective strengths of our product portfolio to create more cross-selling opportunities within our target markets."
The accesso Siriusware point-of-sale solution offers software modules that combine ticketing, membership, retail, food/beverage transactions, rentals, credit card processing and many other functions into a single system eliminating the need for separate systems and databases.