ShoWare™ Signs Contracts with Eight North American Clients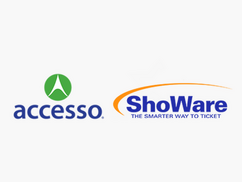 ORLANDO, Fla. (31-March-2015) – accesso Technology Group plc (AIM: ACSO), the premier technology solutions provider to the leisure, entertainment and cultural markets, today announced eight new or expanded contract wins within its ShoWare division.
New venues that have signed on to use the ShoWare customizable, cloud-based Software-as-a-Service (SaaS) ticket sales and distribution solution include Boyden Cavern Adventures and Tours in Kings Canyon, California; Corsicana Palace Theatre in Corsicana, Texas; Mount Royal University in Canada; and the Downtown Grand Casino and Hotel in Las Vegas. New promoters include River Rock Entertainment, which has secured the exclusive rights to promote events at The River Stages in Roanoke, Va.; and Maria Luisa Tosatdo, an entertainment promoter based in Sinaloa, Mexico.
Other ShoWare clients that are extending or expanding their relationships include OnStage Tix and Carolina Crown and the Funk Fest Tour 2015.
"This diverse group of venues and promoters reflects the flexibility of the ShoWare solution, and Accesso's ability to support the ticketing needs of a broad range of venues and events, helping propel us into the position of being one of the largest ticketing providers in the world," said Tom Burnet, accesso CEO.