Schlitterbahn Waterpark Adding accesso's Qband Virtual Queuing Technology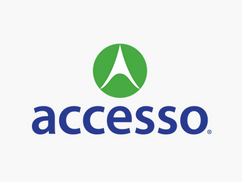 World's Best Water Park* to Offer Virtual Queuing Technology Starting This Summer
ORLANDO, Fla. (May 31, 2016) – accesso Technology Group plc (AIM: ACSO), the premier technology solutions provider to leisure, entertainment and cultural markets, today announced it has signed a five-year agreement with Schlitterbahn Waterpark in New Braunfels, Texas, voted the world's best waterpark for 18 years straight*, to integrate the accesso LoQueueSM virtual queuing solution's Qband device into the popular park's operation.
Beginning this summer, Schlitterbahn Waterpark New Braunfels will begin offering Blast Pass, a wearable virtual queuing solution designed for use in water parks. Using touchscreen kiosks located throughout the 70-acre park, guests can save their spot in line for the most popular of the park's attractions. The RFID-enabled wristband features a countdown display that notifies guests when it's their turn to slide.
"We have considered a queuing solution for many years as we evaluated ways to further improve our guest experience," said Darren Hill, Schlitterbahn New Braunfels General Manager. "Our concern has been that the experience for both Blast Pass holders and our guests in line be handled with care. Blast Pass, powered by Accesso, will allow our guests to be able to enjoy more of our park and spend less time standing in line and we look forward to making this new service available this summer."
This is the first implementation of accesso queuing technology in Schlitterbahn's portfolio of parks.
"Destinations like Schlitterbahn understand their guests want an entertainment experience that maximizes their time in rides and attractions and limits the time they spend actually standing in line," said Steve Brown, accesso CEO. "We're thrilled to partner with Schlitterbahn to provide their guests the Accesso LoQueue virtual queuing technology to enhance their experience in the park.
###
*As selected as part of Amusement Today's annual Golden Ticket voters.