Q-Smart Virtual Queuing Technology Will Debut at Compagnie des Alpes' Walibi Holland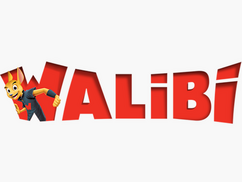 LONDON (October 9, 2012) – Lo-Q plc (AIM: LOQ), the AIM-listed provider of virtual queuing systems for theme parks and major attractions, is pleased to announce that it has signed a new agreement with Compagnie des Alpes, a France-based holding company active in the tourism and leisure industry, to bring Q-smart, Lo-Q's new patented smartphone based queuing solution, to Walibi Holland, one of the Netherland's top theme parks.
Following the successful trial of Lo-Q's Q-smart solution at a North American Park during Summer 2012, Compagnie des Alpes have decided to install the system at their Walibi park in the Netherlands. Under the terms of the 3 year agreement, Lo-Q will be installing the system at Walibi Holland in time for the Halloween season, traditionally one of the busiest periods at the park.
Lo-Q's smartphone-based solution, Q-smart, represents an exciting evolution of Lo-Q's existing, tried-and-tested Q-bot queuing system. Q-smart puts virtual queuing technology straight onto a smartphone-optimised mobile website and combines it with mobile payment features.As a result, guests are able to take advantage of the service without the need to visit an onsite sales office to pick up and pay for a Q-bot system. Importantly, the technical solution is "Cloud" based which significantly reduces the cost of infrastructure installations at customer sites whilst also improving the in park guest experience.
Compagnie des Alpes is a major player in the tourism and leisure industries in Europe. It currently manages 36 sites, comprising 21 leisure parks (including Parc Asterix, Grévin, Walibi), in six European countries: France, Switzerland, the Netherlands, Belgium, Germany and the UK and 15 major ski resorts in the Alps (including Tignes, Val d'Isère, Les Arcs, La Plagne, Les Menuires, Les 2 Alpes, Meribel,Chamonix).
Announcing the win Lo-Q plc Chief Executive, Tom Burnet, said:
"We are delighted to be working with Compagnie des Alpes, one of the key leisure park operators in Europe and are especially excited given that this marks both our first customer win for Q-smart and our first contract with Compagnie des Alpes. For us, this decision demonstrates another important vote of confidence in the value and capability of our technology. Adding Walibi Holland to our park portfolio further strengthens our presence in the European theme park arena and we look forward to building on this renewed strength in the coming months."
General Manager at Walibi Holland, Mascha van Till-Taminiau, commented:
"Walibi Holland is honoured to be The Netherlands' No. 1 thrill park, but we continually look for new ways to increase guest satisfaction in order to ensure we maintain this reputation as Holland's top park. I strongly believe that Lo-Q's innovative Q-smart system will do exactly this and greatly enhance guests experience in our park."
###
About Lo-Q
Lo-Q is the creator of a virtual queuing system for theme parks, water parks and other leisure attractions that allows users to queue without waiting in line. Lo-Q users reserve their place in a queue electronically and are notified when their turn is up, spending less time queuing and more time enjoying their day out.
Lo-Q's system has been adopted by leading theme park and attraction operators globally, with customers including Six Flags Entertainment Co, Herschend Group and more. These operators benefit not only from happier customers but also from additional revenue streams as time previously spent queuing is instead transformed in to higher spending in park restaurants, gift shops and other retail facilities. By the end of 2011, more than eight million individuals had used a Lo-Q product and that number is growing.
The Company's technology is protected by extensive patents or patents pending in Europe, USA, Hong Kong and Japan. The target market for this technology is large and growing, with Lo-Q currently exploring opportunities for expansion into new theme parks and new geographies as well as opportunities to develop new products for other complementary adjacent markets.
Lo-Q is listed on the Alternative Investment Market ("AIM") under the ticker "LOQ".