One World Observatory Leverages accesso Passport Ticketing and eCommerce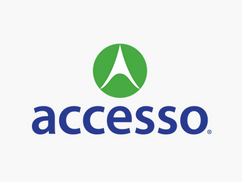 ORLANDO, Fla. (1-October-2015) – accesso (AIM:ACSO), the premier technology solutions provider to leisure, entertainment and cultural markets, has recently completed the successful deployment of the accesso Passport® ticketing suite at the One World Observatory, the observation deck at the top of One World Trade Center. The deployment is part of the technology firm's three-year agreement with Legends Hospitality, who operates the venue.
The three-story Observatory opened in late May and occupies floors 100-102 at One World Trade Center, providing visitors with unique, panoramic views of New York City, its most iconic sites, and surrounding waters from above 1,250 feet. A customized guest experience complements the seemingly endless views – which evoke feelings of the City's signature pride, hope and determination – and includes exhibits and dining options, including a sit-down restaurant.
The accesso Passport ticketing suite helps One World Observatory provide its guests with convenient access to advance ticket sales through their desktop computers, tablets and mobile devices, as well as supports onsite sales with traditional point-of-sale and mobile point-of-sale.
"Accesso Passport is a perfect fit for One World Observatory and gives us a dynamic platform that streamlines our operations across a wide variety of sales channels and provides a first class experience for our guests from around the world," said John Urban, General Manager of One World Observatory and Vice President with Legends Hospitality.
One World Observatory features cutting-edge digital technology, dining options, a gift shop, special events space and a theater where visitors learn about the building of One World Observatory and the significance it has to the people of New York. Upon arrival, visitors board one of five dedicated state-of-the-art elevators that are among the fastest lifts in the world to ascend to the top of the building in approximately 60 seconds.
"Sophisticated operators like Legends Hospitality demand flexible solutions that keep pace with ever changing consumer buying behaviors," said Steve Brown, accesso Chief Operating Officer for North America and Europe. "We are excited to work with Legends and honored to play a role in helping introduce this symbol of resilience and healing to New York City'."