News 13 Calls Out Virtual Queuing as a Favorite New Technology at IAAPA Attractions Expo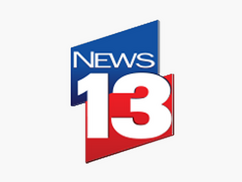 News 13 entertainment reporter and anchor, Allison Walker, called out accesso LoQueueSM virtual queuing solutions as one of her favorite new technologies presented at the 2013 IAAPA Attractions Expo.
An excerpt:
"… Accesso's virtual queuing system is rolling out already. If you hate standing in line for a ride, you'll dig this.
Virtual queuing lets you make a reservation using your smartphone. You know how restaurants have that device that vibrates or lights up when your table's ready? This is the same idea, except your phone will alert you when it's your turn.
'You go to the ride, you go in a special entrance, and you go straight on the coaster,' said CEO Tom Burnet of Lake Mary-based Accesso. So instead of impatiently waiting in line, you can go on other rides, grab a drink or do whatever makes you happy."
See the full story here.