Merlin partners with accesso for BearTag at The Bear Grylls Adventure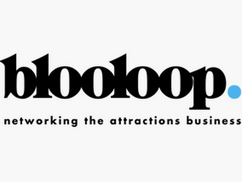 Blooloop shared details on accesso's integrated ticketing, queuing and guest experience suite it has implemented for Merlin Entertainments at The Bear Grylls Adventure. Notably, Merlin will be using the accesso Prism wearable device, which it has named the BearTag, to help guests experience more out of their day. The BearTag will provide guests with a personalized itinerary and guide them through their experience at the indoor adventure center, allowing them to receive live messages and reservation notifications, make cashless payments for meals and merchandise, and claim free photos.
"The technology Accesso provides is truly the future of our industry," said Bear Grylls General Manager James Thomas, "Through this partnership, we're providing our guests with personalised and unique access to their experiences. With just the swipe of a finger on the BearTag touch screen, our visitors have a world of adventure at their fingertips."

To read the full article, click here.