Malaysia's Movie Animation Park Studios to Feature accesso's Qsmart Technology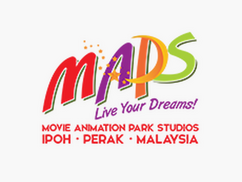 LONDON (22-June-2015) – accesso Technology Group plc (AIM: ACSO), the premier technology solutions provider to the global attractions and leisure industry, has signed a five-year deal with Malaysia's newest theme park, Movie Animation Park Studios (MAPS), to install its patented smartphone-based queuing solution – QsmartSM.
During the first half of 2014, accesso signed a Memorandum of Understanding ("MOU") for the installation at MAPS, an agreement that saw the group begin to forge deeper ties with attractions in the important Asian market.
Scheduled to open in Perak, Malaysia by mid 2016, MAPS will feature more than 40 rides, shows and attractions including the world's first DreamWorks-dedicated zone, Malaysia's tallest drop tower, and a thrilling live-action car stunt show.
"Our park is purpose-built for mobile connectivity which made incorporating the industry's most advanced queueless technology - Qsmart - a necessity for us to provide to our guests," said MAPS Chief Executive Officer Darren McLean.
Used by more than 9 million guests since 2001, accesso LoQueueSM. virtual queuing technology solutions allow users to queue without having to stand in line. Instead, they reserve their place in a queue line electronically and are notified when it is their turn to ride. For attraction operators, this means increased guest satisfaction and increased revenues by unlocking guests from queue lines, allowing them to enjoy the rest of the attraction instead and spend time in retail and food and beverage outlets.
"MAPS is one of the most unique and exciting projects underway in the leisure and tourism industry in Malaysia," said Tom Burnet, accesso CEO. "We are thrilled with the role our technology will play in helping guests maximize their time in the park as well as drive incremental revenue for Movie Animation Theme Park Studios."