Lo-Q to Install Q-Band Virtual Queuing Solution at Dollywood's Splash Country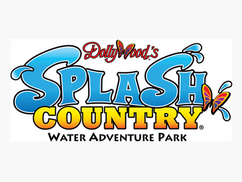 Agreement extends existing relationship with Dollywood theme park through 2015
ORLANDO, Fla (January 22, 2013) – Lo-Q (AIM: LOQ) has announced that the company's virtual queuing solution for water parks, Q-band, is coming to the Smoky Mountains. At the start of the 2013 season Dollywood's Splash Country will be offering its guests Q-band, a revolutionary waterproof RFID wrist band that allows guests to queue virtually for their favorite slides without having to actually wait in line, allowing them more time to enjoy the park and less time waiting in line.
Branded Time Saver at Dollywood's Splash Country, guests renting the Q-band will be able to reserve a "virtual" place in line at the park's most popular slides by using kiosks located throughout the park. When it's the guest's turn to ride, they simply head to the designated entrance and have their Q-band validated before enjoying the slide having avoided the regular queue line.
Lo-Q's agreement with the water park also extends current terms of the company's existing contract with the adjacent Dollywood theme park, Tennessee's most visited ticketed attraction, for its Q-bot product through 2015.
"Since installing Lo-Q's Q-bot solution in 2007, we've experienced an overall increase in guest satisfaction and look forward to offering our water park guests the same convenience and benefits the Q-band ride reservation system will bring during the upcoming season," said Jason Boothe, Director of Amusements and Admissions for Dollywood theme park.
"We are thrilled to be extending our partnership with Dollywood for an additional three years. We are also extremely excited that the company has decided to install our additional Q-band system at its water park," said Steve Brown President and Chief Operating Officer of Lo-Q. "For us, this decision marks another important vote of confidence in the value and capability of our technology."
####
About Lo-Q Lo-Q is the premier technology solutions provider to the attractions and leisure industry, focused on driving increased revenues and improved guest experiences through its range of innovative award-winning solutions operated in over 130 attractions worldwide.
Virtual Queuing Solutions Used by over 8 million guests since 2001, Lo-Q's range of patented virtual queuing solutions allow users to queue without having to stand in line. Instead, they reserve their place in a queue line electronically and are notified when their turn is up. For attraction operators, this means increased guest satisfaction and revenues as customers are unlocked from queue lines and able to enjoy the rest of the attraction instead, spending time in retail and food and beverage outlets or other rides, shows and attractions.
Whether delivered on the smartphone based; Q-smart, the waterproof RFID wristband; Q-band, or the original handheld device; Q-bot – Lo-Q's range of virtual queuing solutions are designed to deliver revenue driving systems to all theme park and water park environments. Customers including Six Flags Entertainment, Merlin Entertainments, Parques Reunidos, Dollywood and Compagnie des Alpes are all currently benefiting from the happier guests and additional revenues that Lo-Q's virtual queuing solutions bring.
accesso Ticketing and Content Solutions A wholly owned subsidiary of Lo-Q plc, accesso is recognized as the attraction industry's leading provider of ticketing solutions. The company offers a range of proprietary, fully-hosted ticketing, eCommerce, mobile and payment processing solutions to more than 100 leading venues including Six Flags Entertainment, Cedar Fair Entertainment, Herschend Family Entertainment, and Palace Entertainment.
The accesso Passport ticketing suite is a comprehensive solution built to support the expanding ways customers shop – OnSite. OnLine. OnTheGo. The platform is noted for a streamlined, easy-to-use design with seamlessly integrated revenue driving features that allow attractions to up-sell, cross-sell and simply-sell. Combined with level 1 PCI security certification, and 24/7 support, accesso Passport gives clients the tools, security and support they need to drive sales.
accesso also develops content rich iPhone and Android apps that deliver added value, information and functionality to attraction guests. With more than 1 million downloads to date, accesso's apps also feature mobile ticketing functionality that seamlessly integrates with the rest of the Passport Suite. For more information visit www.accesso.com.
About Dollywood's Splash Country Located adjacent to Dollywood theme park, Dollywood's Splash Country is a 35-acre water adventure park located in the foothills of the Great Smoky Mountains. Named America's Must-See Waterpark by the International Association of Amusement Parks & Attractions, Dollywood's Splash Country operates from Memorial Day to Labor Day and features 25 water slides, a wave pool, lazy river, leisure pool and two interactive children's play areas. For more information, visit www.Dollywood.com.