Lo-Q Extends Relationship with Palace Entertainment to Provide Technology Solutions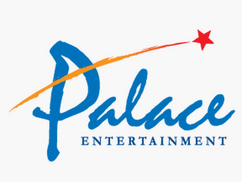 Lo-Q signs a 3 Year Deal with Palace Entertainment's Raging Waters San Dimas, Noah's Ark begins using accesso Passport Online Ticketing Solution
ORLANDO, Fla. (January 8, 2012) – In the first set of announcements since Lo-Q plc acquired accesso in December, the companies have released that two major Palace Entertainment water parks will leverage the group's combined technology solutions in 2013. Raging Waters, California's largest water park, is adding Q-band, while Noah's Ark, the largest water park in the U.S., has begun utilizing accesso Passport's online ticketing. <>
Raging Waters located in San Dimas, California is adding Q-band, Lo-Q's virtual queuing wristband for water parks. Branded as the H2Go Pass at Palace Entertainment's water park locations, Lo-Q's virtual queuing system will be installed at nine of the Raging Waters top slides in time for the 2013 summer travel season.
Q-band is an innovative waterproof RFID wristband that allows guests to queue virtually for their favorite slides without actually having to stand in line, allowing them to make the most of their water park visit. Q-band users are notified when it's their turn and head straight to the front of the line using a separate entrance and avoid the long wait.
The Raging Waters deal follows last year's successful launch of Lo-Q's Q-band product at Splish Splash, another Palace Entertainment-owned water park located on Long Island.
Another Palace location, Noah's Ark in the Wisconsin Dells, has added accesso Passport's eCommerce platform bringing the total number of Palace Entertainment Parks now served by accesso to eighteen. The online ticketing solution will allow America's largest water park to offer a comprehensive online shopping experience that includes advance sales of admission tickets, parking, meal vouchers, tours, merchandise, cabanas, birthday parties and more. It also delivers increased guest conversion and commitment pre-arrival by integrating within a venue's current website and keeping guests engaged throughout their browsing process.
"The proven success of the Q-band product at Splish Splash water park in New York and the Accesso eCommerce platform across our theme park and water park portfolio has made these obvious additions for both Raging Waters San Dimas and Noah's Ark," said Fernando Eiroa, President and CEO, Palace Entertainment. "We look forward to implementing these technology solutions for the 2013 season to help increase our overall guest satisfaction levels."
"These agreements reinforce the benefits our combined organization offers," said Steve Brown, who now serves as President and Chief Operating Officer of the company's North America business. "Together we leverage the talent of both teams and our collective technological, mobile and operational expertise, offering the industry a one-stop shop to find the next generation solutions they need to meet the rapidly changing expectations of their guests."
####
About Lo-Q
Lo-Q is the premier technology solutions provider to the attractions and leisure industry, focused on driving increased revenues and improved guest experiences through its range of innovative award-winning solutions operated in over 130 attractions worldwide.
Virtual Queuing Solutions
Used by over 8 million guests since 2001, Lo-Q's range of patented virtual queuing solutions allow users to queue without having to stand in line. Instead, they reserve their place in a queue line electronically and are notified when their turn is up. For attraction operators, this means increased guest satisfaction and increased revenues thanks to customers being unlocked from queue lines, enjoying the rest of the attraction instead and spending time in retail and food and beverage outlets.
Whether delivered on the smartphone based; Q-smart, the waterproof RFID wristband; Q-band, or the original handheld device; Q-bot – Lo-Q's range of virtual queuing solutions are designed to deliver revenue driving systems to all theme park and water park environments. Customers including Six Flags Entertainment, Merlin Entertainments, Parques Reunidos, Dollywood and Compagnie des Alpes are all currently benefiting from the happier guests and additional revenues that Lo-Q's virtual queuing solutions bring.
accesso Ticketing and Content Solutions
A wholly owned subsidiary of Lo-Q plc is recognized as the attraction industry's leading provider of ticketing solutions; offering a range of proprietary, fully-hosted ticketing, eCommerce, mobile and payment processing solutions to more than 100 leading venues including Six Flags Entertainment, Cedar Fair Entertainment, Herschend Family Entertainment, and Palace Entertainment.
The accesso Passport ticketing suite is a comprehensive solution built for where customers shop – OnSite. OnLine. OnTheGo. Noted for a streamlined, easy-to-use design with seamlessly integrated revenue driving features that allow attractions to up-sell, cross-sell and simply-sell. Combined with level 1 PCI security certification, and 24/7 support, accesso Passport gives clients the tools, security and support they need to drive sales.
With over 1 million native mobile app downloads for clients so far, the ###i brand also provide content rich iPhone and Android applications that deliver added value info and functionality to attraction guests plus revenue driving mobile ticketing functionality that seamlessly integrates with the rest of the Passport Suite. For more information visit www.accesso.com.
About Palace Entertainment
Palace Entertainment is one of the leading leisure park operators in the United States, with 40 parks located across 11 states. Palace Entertainment's parks provide a wide range of family oriented attractions to visitors of all ages, such as roller coasters, Ferris wheels, live shows, thrill rides, wave pools, water slides, animal shows, miniature golf courses, go-karts and arcade games. Palace Entertainment serves over 13 million visitors annually. For more information visit www.PalaceEntertainment.com.