Lo-Q CEO Tom Burnet Interviewed by Interpark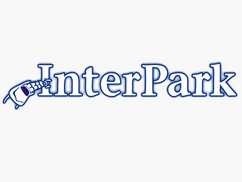 Lo-Q CEO, Tom Burnet, was interviewed by reporter Adrian Lennox for Interpark magazine. The two discussed the digital revolution's rapid pace, and the implications of the new media for marketing efforts specifically in the theme park industry.
An excerpt:
"…The opportunities to promote your theme park, FEC or leisure venue do not, of course, end with physical merchandise or related take-home swag. However, operators must tread a very fine line when it comes to promoting their brands and services, as the digital revolution is fast becoming a double-edged sword; for although the possibilities afforded by technological advances are many and varied, they have at the same time heralded the birth of a new, media-savvy, über-sophisticated consumer who doesn't want a message to be, in the words of many contemporary bloggers and theme park forum members, "rammed down their throat".
One company who has got the balance right between providing value-added services a consumer may want but doing so in a subtle manner is the award-winning virtual queuing systems giant, Lo-Q. The group's flagship queuing systems are currently deployed in over 20 of the world's largest theme parks, and during the past 10 years have been used by in excess of seven million guests, generating over US$130m for operators…"
See the full story here.