Lake Mary firm helps Cedar Fair go Mobile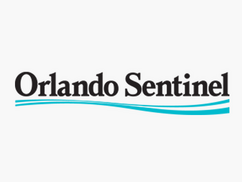 From the Orlando Sentinel
A local ticketing-software company has landed a new deal with Cedar Fair Entertainment Co.
Cedar Fair announced last week that it has hired Lake Mary-based accesso to revamp its online ticket sales and to launch mobile-device ticketing. Cedar Fair, which operates 18 amusement parks and water parks in North America, will use accesso's eCommerce platform and launch accesso's mobile web and app technology, including mobile ticketing, which allows guests to purchase their tickets on a mobile device such as a smartphone and to scan the device at the park to gain entry.
Both companies have ties to the Walt Disney Co.'s theme-park business. Cedar Fair's president is Matt Ouimet, a former president of Disneyland and Disney Cruise Line. accesso's chief executive is Steve Brown, who was once Disney World's top ticket executive.
accesso's clients also include Six Flags Inc.