Kennedy Space Center to use accesso for eCommerce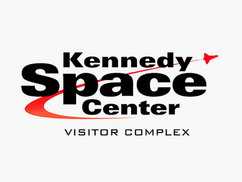 LONDON (11-March-2014) – accesso Technology Group plc (AIM: ACSO), the premier technology solutions provider to the global attractions and leisure industry, is pleased to announce that it has signed a three year agreement with Delaware North Companies Parks & Resorts at KSC, Inc. ("Delaware North") to provide eCommerce and mobile ticketing support to the world-renowned Kennedy Space Center Visitor Complex.
accesso's eCommerce technology will help Delaware North optimise revenue through a highly-flexible, user-friendly, secure design which seamlessly incorporates a wide range of dynamic revenue features. The system allows for frequent, ongoing software updates to ensure the solutions include the most advanced features available and to quickly deploy client-requested enhancements.
Kennedy Space Center Visitor Complex, which Delaware North operates for NASA, brings to life the epic story of the U.S. space programme. Located just outside of Orlando, Florida, guests visiting the Kennedy Space Center Visitor Complex can experience the Kennedy Space Centre Tour, the new Space Shuttle AtlantisSM, U.S. Astronaut Hall of Fame®, Angry BirdsTM, Space Encounter, Shuttle Launch Experience®, 3D IMAX® space films, Astronaut Encounter, Exploration Space®: Explorers Wanted and many other interactive exhibits.
Commenting on the news, Tom Burnet, Chief Executive Officer for accesso said:
"We are thrilled that Accesso will be playing a part in enhancing the guest experience at one of America's most iconic attractions. We understand when it comes to eCommerce, every second counts, and our ticketing solution revolves around principles that are similar to the service standards the Kennedy Space Centre employ in their operation. We look forward to growing our relationship and delivering outstanding results."
Kevin Quinlivan, Chief Information Officer for Delaware North commented:
"Few places are as competitive as Central Florida when it comes to engaging visitors, and Accesso's ticketing platform will allow us to better compete by helping increase our pre-arrival sales opportunities,"
"There's so much to see and do at Kennedy Space Center Visitor Complex. Accesso's e-Commerce solution allows us to offer a more comprehensive look at the Kennedy Space Center Visitor Complex experience to our guests using a more strategic approach that more effectively drives pre-arrival commitments."
For further information, please contact:
accesso Technology Group plc
Tom Burnet, Chief Executive Officer
John Alder, Chief Financial Officer
+44 (0)118 934 7400
FTI Consulting, LLP
Matt Dixon, Lucy Delaney, Jessica Liebmann
+44 (0)20 7831 3113
Canaccord Genuity Limited
Simon Bridges, Cameron Duncan, Brendan Gulston
+44 (0)20 7523 8000