ITV Broadcast Chooses accesso® Ticketing and Distribution Solutions for Daytime Studios Tour & Coronation Street The Tour, Plus New Manchester Attraction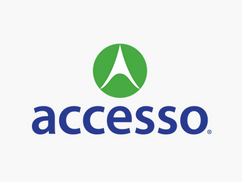 Entertainment Powerhouse to Leverage Scalable Technology with Global Sales Reach
ORLANDO, Fla. (March 5, 2020)– ITV Broadcast (Gaming, Licencing & Merchandise) has entered into a strategic agreement with accesso Technology Group plc (AIM: ACSO), the premier technology solutions provider for attractions and venues worldwide, to implement the accesso Passport®ticketing suite for its host of interactive experiences, as well as ticket distribution technology to connect ITV's tours and experiences with a wealth of potential customers worldwide.
ITV Broadcast will implement accesso's cloud-based, fully hosted accesso Passport ticketing suite across its Daytime Studios Tour and Coronation Street The Tour, as well as a new Manchester attraction. The solution will allow ITV to seamlessly manage transactions, while building customer loyalty throughout the purchase process with the use of intuitive membership tools. The ticketing suite also provides easy up-sell, cross-sell and quick-sell prompts to drive revenue while helping guests plan their ideal trip. Additionally, accesso's ticket distribution platform will allow ITV to drive ticket sales and boost revenue by tapping into an ever-growing network of global online distributors, providing access to millions of potential customers - all with a single API connection.
"In Accesso, we've found an essential platform for our ticketing and distribution operations, which are crucial to both our company's success and the full satisfaction of our valued guests," said James Penfold, ITV Controller of Partnerships. "With their worldwide client base and team's dedication to client services, we are incredibly excited for all the benefits this partnership promises."
Producing over 8,500 hours of hit television programs in 2019, ITV has helped cultivate loyal fan bases around the world and proudly offers opportunities for program enthusiasts to immerse themselves in the worlds of their favorite shows. The company's guided studio tours illustrate how television is made, giving guests exclusive access and opportunities to explore a live television set.
Later this year, ITV will launch a new family-friendly adventure attraction based on the hit reality series "I'm a Celebrity … Jungle Challenge." With tickets for the Challenge going on sale in the spring, ITV needed a ticketing system that would simplify operations, maximize eCommerce sales, open new sales channels to reach potential guests both locally and internationally, and also scale for the future.
"ITV Broadcast is an industry icon that brings its guests' dreams to life each and every day, both through its rich programming and unique behind-the-scenes experiences," said Steve Brown, accesso CEO. "We are proud to partner with such a forward-thinking company, helping open doors to even more passionate fans and supporting ITV's continued dedication to excellence in entertainment."