Herschend Family Entertainment Leverages accesso MOBILE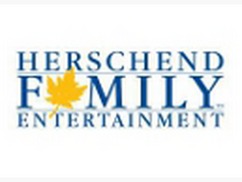 Seven Prominent Attractions to Offer Visitors Mobile Content and Ticketing
Orlando, Fla. (June 25, 2012) – accesso®, the leading provider of e-commerce and mobile ticketing solutions for the attractions industry in the U.S., has recently completed the rollout of their award winning accesso MOBILE platform across seven of Herschend Family Entertainment's locations.

accesso MOBILE's complete mobile platform helps attractions communicate activity and event information to guests, leverage park maps on their mobile device as well as sell tickets through a branded iPhone app, Android app and mobile-optimized website.
Herschend Family Entertainment locations including Silver Dollar City, Dollywood, Elitch Gardens, Darien Lake, and Adventure Aquarium, Wild Adventures have rolled out mobile apps that include park content, mobile ticketing and GPS enabled mapping while Stone Mountain Park will leverage the solution for mobile content.
"Selecting a proven solution like Accesso Mobile makes complete sense for our theme parks," said Jonathan Karron, Vice President of Marketing Communications at HFE. "Accesso Mobile provides a user-friendly platform that allows us to customize park content and offer a rich user experience for our guests at a fraction of the cost it would take to create, deploy, host and maintain an app of our own."
accesso MOBILE is the attraction industry's first comprehensive mobile content and commerce solution and was recognized as Best New Product 2011 by the International Association of Amusement Park and Attractions.
"Amusement operators realize the strategic advantage mobile offers their business, but are challenged to assemble and deploy their own solution because of the significant resources and expertise required," said Steve Brown, accesso CEO. "Accesso Mobile takes costs of development and maintenance out of the equation for park operators. More importantly it meets guest's growing demand for the convenience of mobile ticketing"
###
About accesso
accesso delivers powerful ticketing and commerce solutions that help customers increase sales without adding expensive infrastructure costs. accesso products and services support top attractions across North America from theme parks and water parks to concerts, live events and sporting events.
accesso's proprietary solutions are noted for a streamlined, easy-to-use design with seamlessly integrated revenue driving features. All accesso solutions are fully supported 24/7 to ensure continual focus on client service levels and sales results.
About Herschend Family Entertainment
Herschend Family Entertainment, the nation's largest family-owned theme park corporation, owns, operates or partners in 26 entertainment, tourism and hospitality properties in 10 states.